British pop megastar Louise has delighted fans this past week with the announcement she is to celebrate 30 years in music with the release of a brand-new Greatest Hits album!
Set to drop Friday, June 2nd 2023 via Tag 8/ BMG, the record will include each of the singers solo singles, alongside five new tracks and reimagined classics from her time with Eternal, all produced by legendary songwriter and music producer Steve Anderson (Steps, Kylie Minogue, Westlife).
---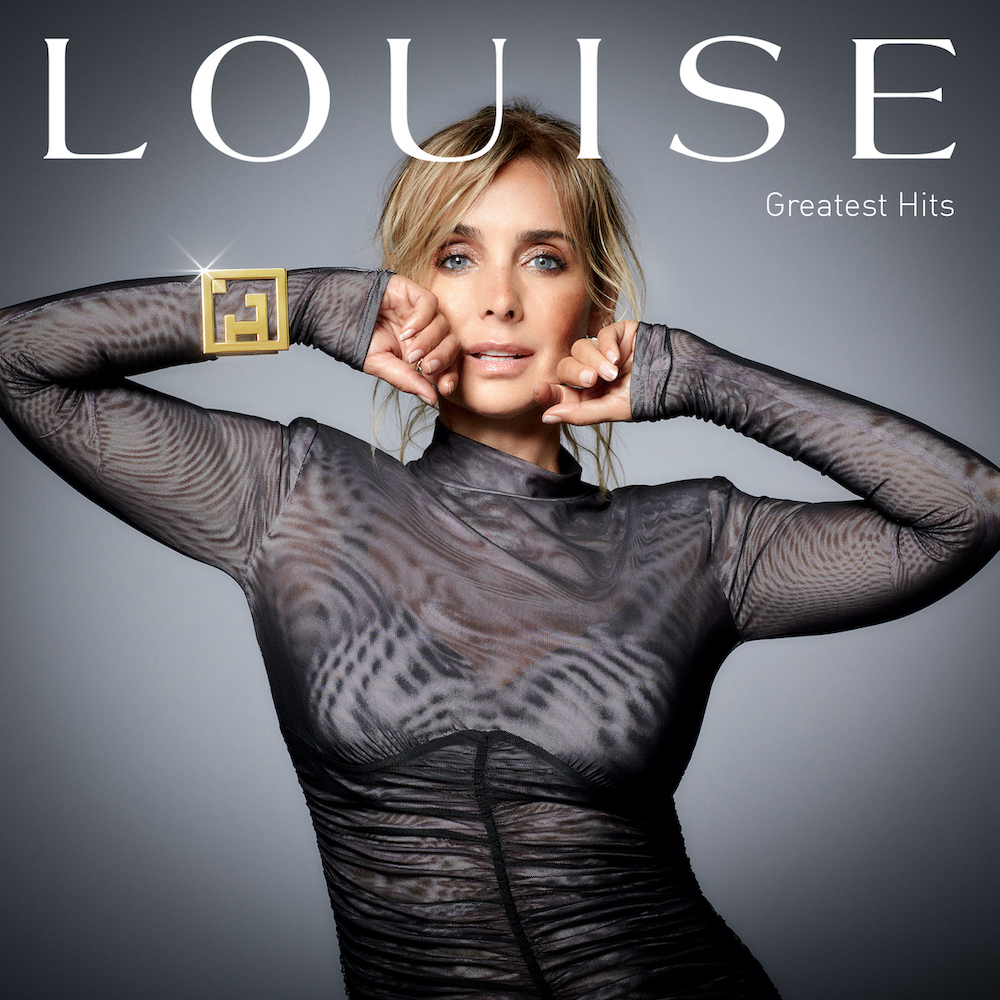 ---
Also included in the collection is Louise's current single 'Super Magic' which premiered in November on BBC Radio 2 and is currently on the A List on the station! Co-written by Louise along with Shura, Anthony Whiting and Emily Philips, with production by Joshua Grant (Shawn Mendes), the infectious and funk inspired track was heard all over the festive season as the soundtrack to Peacock's Christmas TV advertising campaign.
Sharing the news of the compilations release with followers on social media, the 'Arms Around The World' hitmaker wrote: "This album really is a trip down memory lane! I can't wait for you all to hear the new tracks and all the reimagined classics especially the Eternal songs. This really is a year of celebrations and a massive thank you to you all for the continued support over the last 30 years!"
Checkout the official track-listing for Louise's new Greatest Hits album below:
1. Super Magic
2. High Hopes
3. Right Now
4. Feel
5. Hurt
6. Not The Same
7. Lead Me On
8. Stretch
9. Pandoras Kiss
10. Stuck In The Middle With You
11. Beautiful Inside
12. 2 Faced
13. All That Matters
14. Let's Go Round Again
15. Arms Around The World
16. One Kiss From Heaven
17. Undivided Love
18. Naked
19. In Walked Love
20. Light Of My Life
21. Stay (Reimagined)*
22. Just A Step From Heaven (Reimagined)*
23. So Good (Reimagined)*
24. Light Of My Life (Reimagined)*
25. In Walked Love (Reimagined)*
26. Naked (Reimagined)*
27. Arms Around The World (Reimagined)*
28. Let's Go Round Again (Reimagined)*
29. 2 Faced (Reimagined)*
30. Together Again*
*Available on the Deluxe Edition
---
Louise – Super Magic (Official Music Video)
---
As well as announcing details of her new album, Louise has also revealed she is also set to play Teen Angel in Jim Jacobs & Warren Casey's iconic musical GREASE, which returns to the Dominion Theatre in London's West End this coming June!
Directed by Nikolai Foster, and choreographed by Dame Arlene Phillips, Lou will take on the role from June 2nd to July 29th 2023 alongside Dan Partridge as Danny, Olivia Moore as Sandy and Jocasta Almgill as Rizzo.
Of her involvement in the show – which will be dedicated to the memory of Olivia Newton-John, who sadly passed away in August 2022 – Louise says: "As the biggest fan of Grease growing up I was thrilled to be asked to join the cast in the role of Teen Angel. Traditionally seen as a male role, I'm excited to be given the opportunity to shake it up and play it from a new perspective under the direction of Nikolai Foster."
Louise's brand new greatest hits album is available to pre-order now at louiseofficial.co.uk
---
Let us know your thoughts on Louise over on Tiwtter @CelebMix now!