A woman of many hats, Lucy Dye, has unveiled her euphoric yet melancholic Avant-pop single "Crystal Eyes x Diamond Minds," rooted in dreamy synths, hazy beats and husky vocals. With a powerful voice built on vulnerability, singer-songwriter, producer, and performer Lucy Dye weaved an atmospheric tale of the beauty of the restless club culture she discovered through countless encounters in the nightlight of various cities across Europe.
Balanced against the seemingly exuberant, carefree vibes are the sobering undertones of realization that the lifestyle comes with a fair share of consequences, from mental health struggles to addiction. Lucy, who's extensively trained in vocal techniques, classical piano, and guitar, and built an expansive, cinematic style for her music, is now pushing her horizons and exploring the depths as she transcends into electronic music with a side of Avant-pop.
This promising talent has made her sonic diversity known, moving from techno-influenced productions to lush dream pop and everything in between. With trance-inducing danceability woven through Lucy's laid-back vocal delivery, "Crystal Eyes x Diamond Minds" is the first ever track the rising musician has ever produced, making it even more special.
From honing her lyrical skills as a songwriter for other artists to working as a backing vocalist for German famed Ayliva and performing in live shows including Sofar Sounds in London, Lucy Dye is coming with a refined yet emotive sound that leaves listeners wanting more.
We recently sat down with Lucy Dye and discussed her latest single, "Crystal Eyes x Diamond Minds," and got a big scoop of behind-the-scenes on her creative process, songwriting, musical influences, and music plans. She also shared her thoughts on the diversity and representation of marginalized groups in the music industry.
And if you want to know when is her next single due, then keep reading the entire interview below!
Welcome to Celeb Mix, Lucy! Where does this interview find you today? For those new to your music, could you please introduce yourself to our readers?
Hey to every beautiful soul reading this, and thank you, Celeb Mix, for having me! I am Lucy Dye, a vocalist, producer, performer, and creator based in Berlin, Germany. Currently, I am travelling for a few days in the south of Germany to work as a singer and performer at a big Queen Tribute show.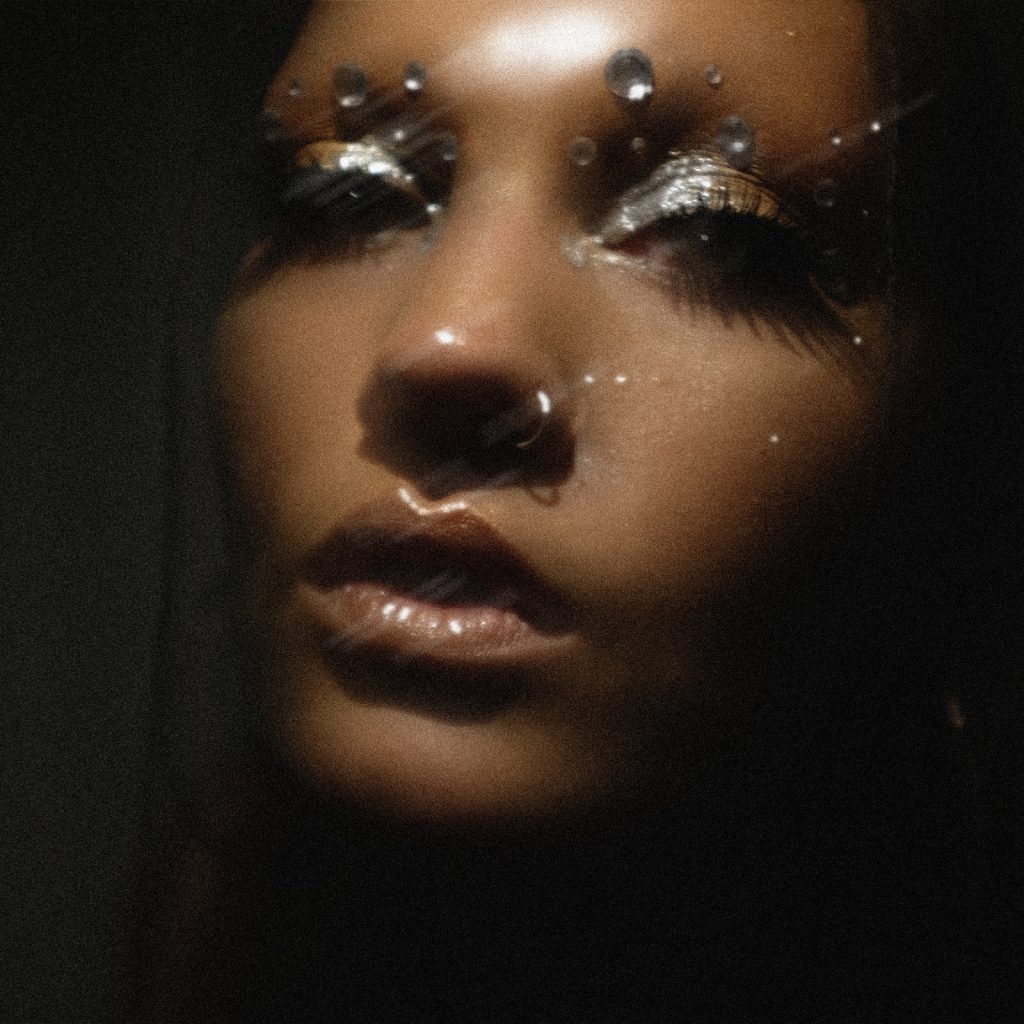 We can't stop bopping our heads to your latest euphoric single, "Crystal Eyes x Diamond Minds," which stemmed from your encounters with the club culture in Europe. How did you come up with putting experiences like this together as a single?
The idea came to me while I was living in Dublin, Ireland. Studying music abroad in this unique city was a very eye-opening experience, as I connected with many like-minded people immediately. After school and on the weekends, we spend a lot of time having a buzz in pubs, which are also turned into clubs at night. Meeting so many friendly, funny, open-minded, and creative people in one place at once was so exciting. I experienced that many times while travelling around Europe. Finding the right spots with a good vibe doesn't matter where you are from or where you go — it's about the moment.
The single, to me, is about the dreamy afterglow feeling—walking home after a euphoric night, feeling a little dizzy but good, not thinking about tomorrow. But you can also hear a little twist in the lyrics, talking about alcohol and substance abuse as a way to cope with anxiety, depression, and being worn out. You can lose yourself pretty easily in this coping mechanism if clubbing is the only way to feel alive and happy. I experienced it myself and with the people close to me, which is why I put this song on my EP Shadow Work—to be aware of living out this inspiring club culture without falling into the coping mechanism.
Speaking of those countless encounters through the nightlight, is there any memorable incident that felt unique and stood out to you? We are curious, which is your favourite place to visit in Europe?
I get the most enthusiastic when I see my friends play live and I was lucky to see MONA YIM, one of my besties at 'KOKO Club London' this summer. I travelled there from Portugal just to see her play her first ever DJ gig – I am still so proud! Another event that stood out for me was my very first Ball in Berlin this summer. I have never experienced such a fierce and respectful crowd before.
England and Ireland are probably my favourite places to visit in Europe, for I always feel like revisiting a part of myself and I love the underground scene there. The Netherlands art scene and club culture are worth a visit too! And of course Berlin haha – everybody is dancing everywhere, even in a big shut down airport called "Tempelhofer Feld". Getting to know the Spanish and French club culture better is definitively on my bucket list.
This is also your first ever self-produced track. How's your experience and creative process for this single, while navigating the lyrical and sonic realms? Are you satisfied with the outcome?
I love this song. It always picks me up and brings me back to the dreamy feelings I felt back in the days when the song was written. Many of my friends can relate to that song and told me it has become their favourite song! I am so happy to see that people can connect with my music.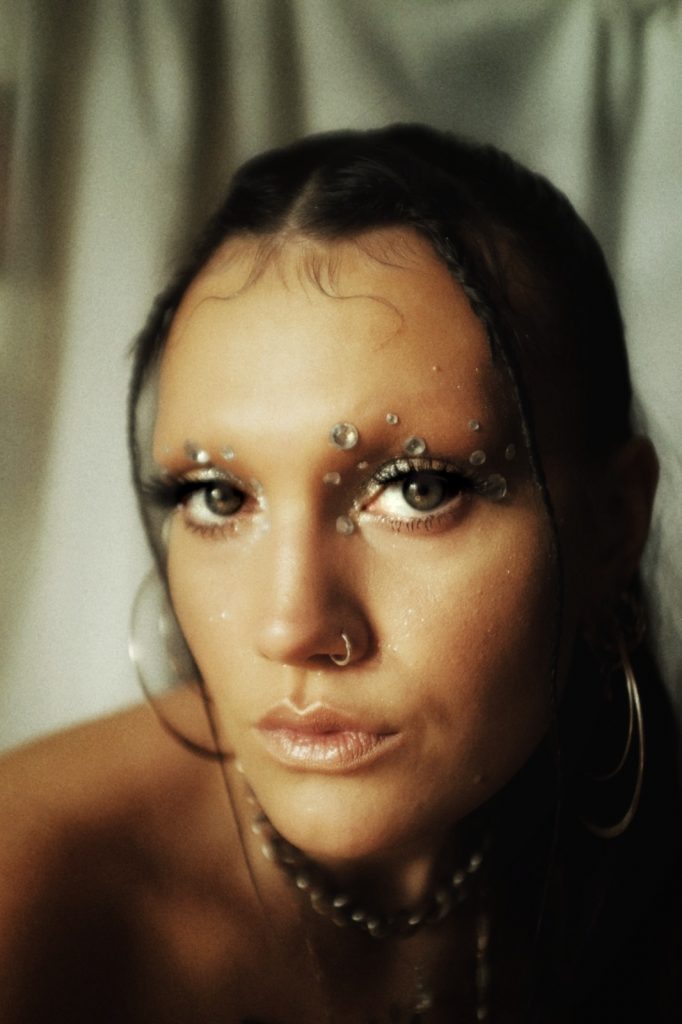 Growing up, how important was music in your life? Can you recall when you decided you wanted to be a musician? If not, what else you could see yourself doing?
I was always making music. I started singing in the crib [laughs]. But I started producing only two or three years ago, and I remember calling my mother while living in Dublin, telling her I wanted to dedicate my life to artfully. Music was always there, and the drive is still strong enough to keep me going. Honestly, it's not always easy for me—a part of me wants stability, which is rarely the case in the life of an independent artist.
But another part could never live without the excitement of going for the unknown. So every day I am growing in putting more trust in myself and the process of creation and giving less energy to the feeling of insecurity. I think I would have always pursued music, but I also want to be a film director, a dancer and work in sustainability. And I would love to have a vast farm for rescued dogs — but this is more like the goal for my granny-self [laughs].
In what ways has your heritage and personal music taste that you grew up on inspired your current music style and creativity? If given a chance in the future, who would you like to collaborate with?
I think growing up with my mother being an artist herself and my parents being super supportive, I could express my creativity all the time. My mother always listened to English music like David Bowie, Pink Floyd, Eurythmics, Bronski Beat, and Sinéad O'Connor, which inspired me to do the same. I never listened to German music that much. I first covered songs, mostly those big voices like Whitney Houston, Adele, Jessie J, and Amy Winehouse, and then I started writing my own lyrics.
I loved to sing ballads at first—just me and my piano, crying out loud in my bedroom [laughs]. Then I discovered the guitar and wrote more rock songs—I loved how I could use my entire range on that. I've learned CVT (complete vocal technique), so I can use many natural vocal effects too. As a teen, I was very interested in acting as well, so I got roles in musicals and also composed music for plays. Through clubbing and artists like Banks, Sevdaliza, and FKA Twigs, I fell in love with the combination of experimental vocals and electronic music, so I learned how to produce 3 years ago to put my visions into a song. I think growing up; I sponged up so many musical influences that it would feel limiting to focus only on one genre—so I just combine it all as it comes.
If given a chance, I would love to collaborate with Sevdaliza—she is just the biggest inspiration for independent and female artists, and her artistic output is so out of the box. And FKA Twigs, of course—one of the most inspiring artists alive.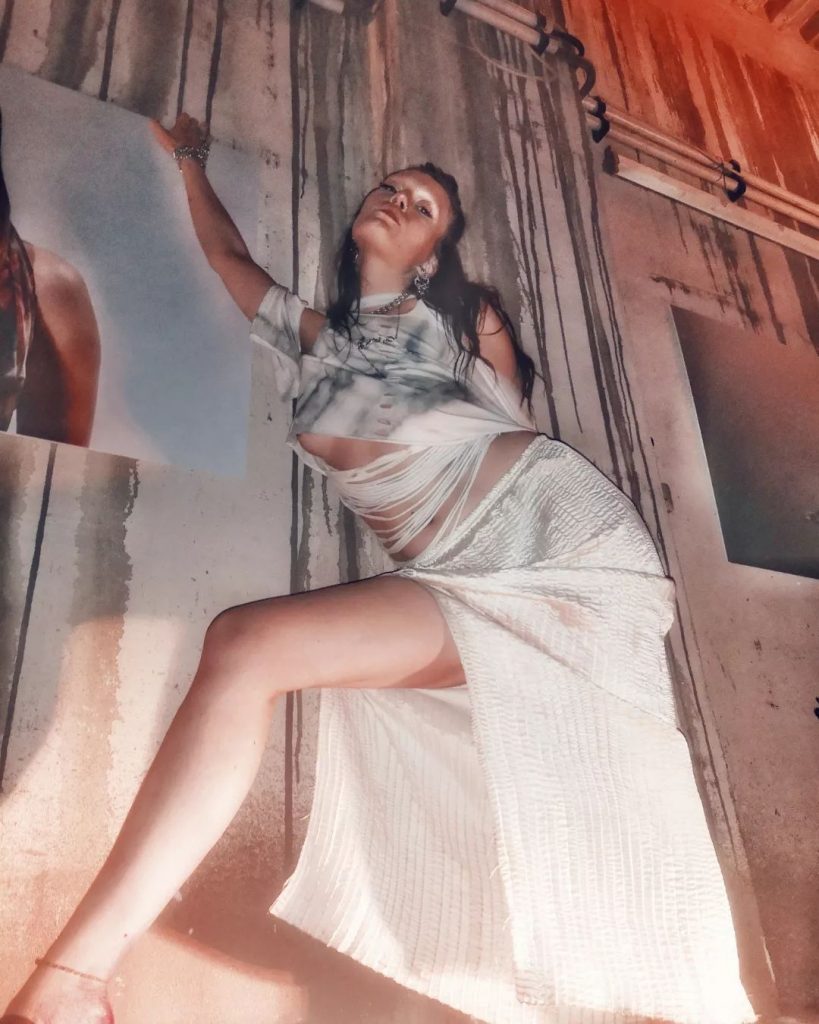 Do you think music has therapeutic benefits? What's that one thing you want your listeners to take away from your songs?
Yes, for sure. I always felt a little like an alien in my emotional world, like nobody would truly understand what I felt. And as a teen, I had a hard time expressing myself properly for fear that many people told me I was too much. In my music, I can express as much as I want to! I've learned to understand myself better by following a spiritual journey through sound and visual art. I struggled with extreme self-criticism and an unhealthy relationship with my body. I thought I was too big, too tall, too loud, and not sweet like everyone else around me. On stage I've learned to accept and love myself and show my authentic voice – also it's awesome to be a tall gal hah!
Through my songs, I want to empower my listeners to not be scared by creating an atmosphere musically and lyrically where people can feel safe, supported, and strong. This is what my EP SHADOW WORK is about; expressing these dark sides in order to understand parts of myself that once scared me and learn how to deal with them. It helps me to let go of the energies that no longer serve my system. With art, I do my shadow work, and when I release my music into the world, I step out of the dark shell that surrounded me. I want to inspire people to do the same.
As you're unwilling to be confined by genres, your sonic realms are very diverse. What are the most significant components of your musical soundscapes as you transcend, and what inspired them?
I think my voice is very significant. I try to use it as an instrument, like synths or bass lines or soundscapes. It's just because my voice was my very first instrument, and I feel very confident about it. Otherwise, I like to create weird sounds that happen randomly. I have a great toy for that. It's called OP1 Sound Engineering!
How do you decide which ideas to propose to other performers and which to hold on to for your own projects when composing for them? Do you feel more at ease working in collaboration or writing for yourself?
When I work with other performers, we mostly make it clear at the beginning who we are writing for. Otherwise, it can be awkward at one point in the session, like everybody is trying to put their ideas in or is tiptoeing around ideas too much because they don't want to be bossy about the process. When I am in a session, I mostly do toplining and lyrics. When I write for other artists, I like to give them space and really try to read the room. It's really about empathy. I love that in sessions that the collaborator really opens up to me and gives me their trust so we can go deep to the core of the topic we want to write about – even if we just met. It happened once that we wanted to write for an artist and the song fitted me so well, then they gave it to me. That can also happen if that's the vibe – it's always very exciting!
I enjoy writing for my own projects by myself better than in a group… just because I get really protective of my melodies and lyrics [laughs].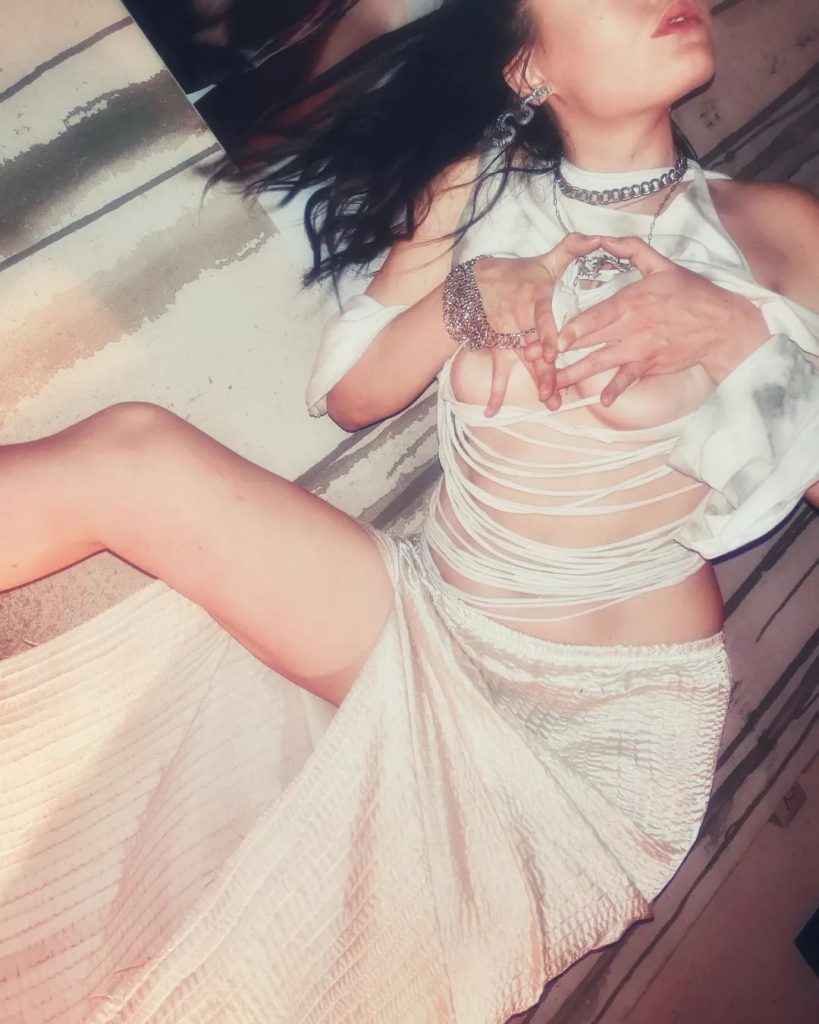 How do you feel about the diversity in the music industry? Do you feel the representation and opportunities for marginalized groups are sufficient? If not, what do you think we can do to improve the situation?
No, it's definitely not fair yet. I think the approach is there, but the realization is way behind. In my bubble, I see changes and communities supporting and celebrating each other, creating spaces for the like-minded. But as soon as I step out of that bubble, it's like no one ever heard of these changes. I think humans are habitual animals. To get them out of their comfort zones and to develop an understanding of marginalized groups, we need more privileged groups to take action even if they don't understand it fully yet. People see the facts, but they don't take action.
Find workshops, or take part in workshops that teach you something about marginalized groups and what you can do to support them. For example, we all know there is a huge problem of women not being rightfully seen in the music industry, especially BIPOC women (producers, instrumentalists, managers…)—but I mostly see only women talk about it. But it's harder and way more emotional for them to be heard by the people who overlook them. Probably for men, who should make way more statements about it and take action. And I know many people don't like to hear that, but especially then they should think about why they have a problem with that fact.
It's a really important point that you've made here. So what's next for Lucy Dye in 2022? New music, live shows, collaborations, albums, or any exciting projects you'd like to share with us?
I am playing a live show at FEMME FATALE Berlin on August 18th and my last single 'HEAL' from my EP SHADOW WORK will be released on September 9th. There will be something special after the EP release, but I will let you be excited about that ;) Thank you so much for taking your time.
We really enjoyed talking to Lucy Dye and loved her hot take on diversity and representation in the music industry. Stay tuned for more poppin' musical updates!
Listen to "Crystal Eyes x Diamond Minds" here!