It's a common knowledge that Michael Clifford, a member of the pop punk band 5 Seconds of Summer really likes to colour his hair. It all began when Michael dyed his hair brown, from his natural dark blonde colour. Since then, Clifford experimented with a lot of different colours on his hair and he smashed them all.
We loved every single hairstyle Michael has had so far, however, we picked our eight favourites and listed them for you below!
8. Black
If you're saying that you haven't stopped breathing when you saw this particular selfie for the first time (or the twentieth time), you're lying. It was a really nice surprise when Michael posted this picture on social media.
7. Reverse skunk
This look has been called the "reverse skunk" by the 5SOS fandom. Michael dyed his hair like this shortly before the recording of their first Vevo music video, She Looks So Perfect, which has recieved almost 165 million views by now!
6. Galaxy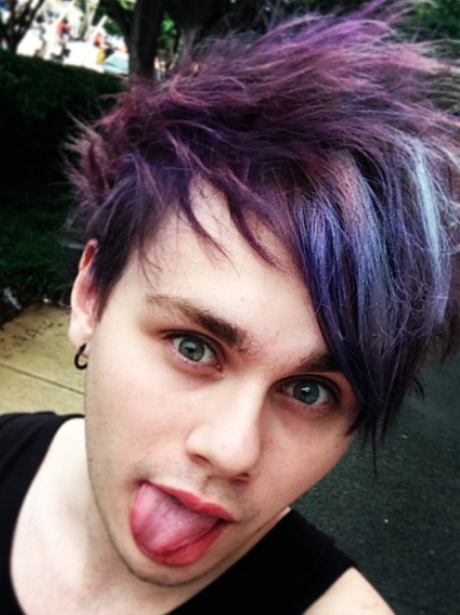 A bit of blue, a bit of purple, a bit of black… This was definitely one of Mikey's best choices!
5. Green
In summer months of 2014, Michael decided to dye his hair green. Who would have guessed, that green hair will look so cute, yet sexy? Michael's hair is green in the bands' third music video (Amnesia), which was released in the end of July 2014.
5. Blue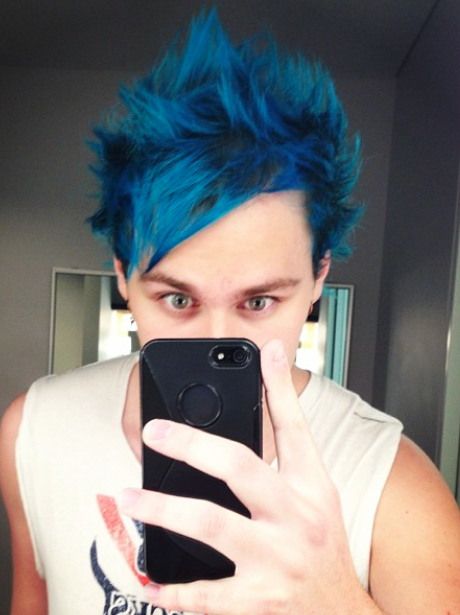 There's been a few times when Michael's hair was blue. It was a bright shade of blue one time, then it was kind of a sky blue and most recently, it was a dark blue color.
4. Pink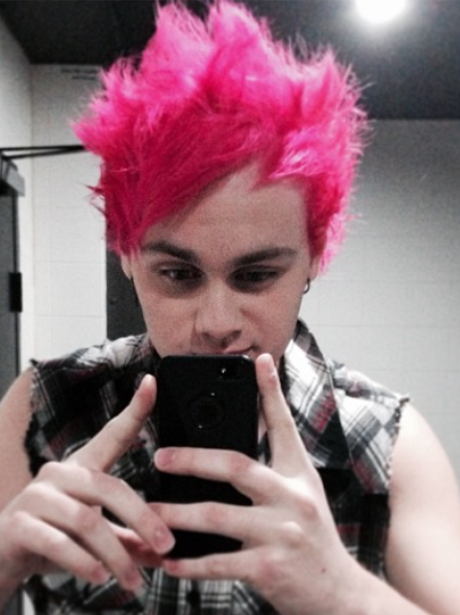 Michael hair was pink for a period of time when the band was the opening act for One Direction's Take Me Home tour. 1D's stylist Lou Teasdale had done Michael's hair back then.
3. Silver/platinum blonde
Michael's hair has been blonde loads of times! Seems like he kinda likes this look on him, just like we do! Although, there's something about the way the 5SOS guitarist looks when his hair is super light blonde.
2. Lilac
Once again, this wasn't the only time Mikey's hair was purple. This particular lilac shade is however our favourite on him! There's also one really important memory connected with this hairstyle and this picture! This was the first photo Michael posted when he got his eyebrow pierced.
1. Red
The first time Michael fully dyed his hair red was the beginning of September 2014. Of course, his hair had some red streaks in it before, for example in the Don't Stop music video, but when Michael posted a selfie where he showed off his bright red hair, our jaws were on the floor. Right now, Mikey's hair is red again! Trust us, we're still recovering.
Which hair colour do you prefer on Michael? Make sure you let us know in comments or on Twitter (@CelebMix)!