Rising vocalist, songwriter and instrumentalist Michael Mayo released his highly-anticipated debut album, Bones, earlier this summer and captured the attention of countless music fans around the world. The project features 11 tracks, including his popular single "You and You" and fan-favorite "The Way." Through his genuine lyrics and versatile sound, Bones becomes a candid introduction to Mayo as both an artist and person. Now, the "You and You" singer is gearing up for a few summer performances. In an exclusive interview with CelebMix, Michael Mayo opens up about his recently released debut album, performing and more.
Let's talk about your debut album Bones. First of all, how did you come up with the name for the album?
So this is my first ever album and half of it is songs that I'd already been playing for the past couple years. The other half are songs that I wrote specifically for the album. And I came up with the title because each of the songs sort of represents a different lesson that I've learned since moving to New York. Each of them makes up a piece of who I am now. So that's why I call it Bones. The songs are like the bones of who I am now.
The last song on the album, "Hold On," features two other artists. Tell us about that collaboration!
So the two artists on "Hold On" are my Mom and my Dad who are both incredible musicians in their own right. My Dad played with Earth, Wind and Fire for a long time. My mom has performed with artists like Whitney Houston, Beyonce and Diana Ross. I knew that my album wouldn't be complete without having them on at least one song. It came together really organically. My mom wrote the lyrics and we all sing. When they sent us the final vocal, the engineer, producer and I were just like in tears right away.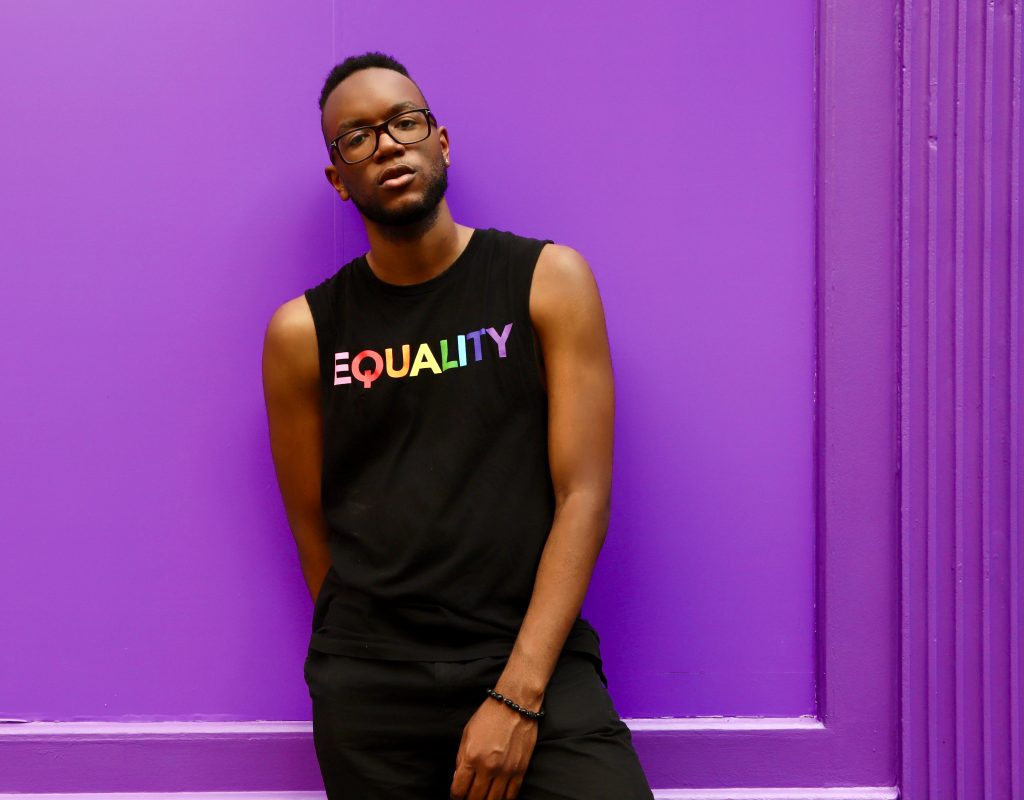 Growing up in a household with parents who were musically inclined, did you feel like music was something that you had to do or did you find your own passion for it?
I never felt any pressure to make music. When I looked at my parents, I thought 'that seems like the coolest job in the whole world.' Like, why would anyone not want to do that? As a kid, I just remember always knowing that I wanted to to be a singer. Because music was all around me. I would go with my parents to their gigs and everything, so it just made sense.
What's one of your fondest memories that you remember when you think about going to gigs with your parents?
My mom went on tour with Whitney Houston. On this particular night, the show got canceled because Whitney got food poisoning or something. I remember being backstage and watching the guy who had to go out and tell everyone freak out. When he went outside and had to tell everyone, they lost their minds. It was crazy.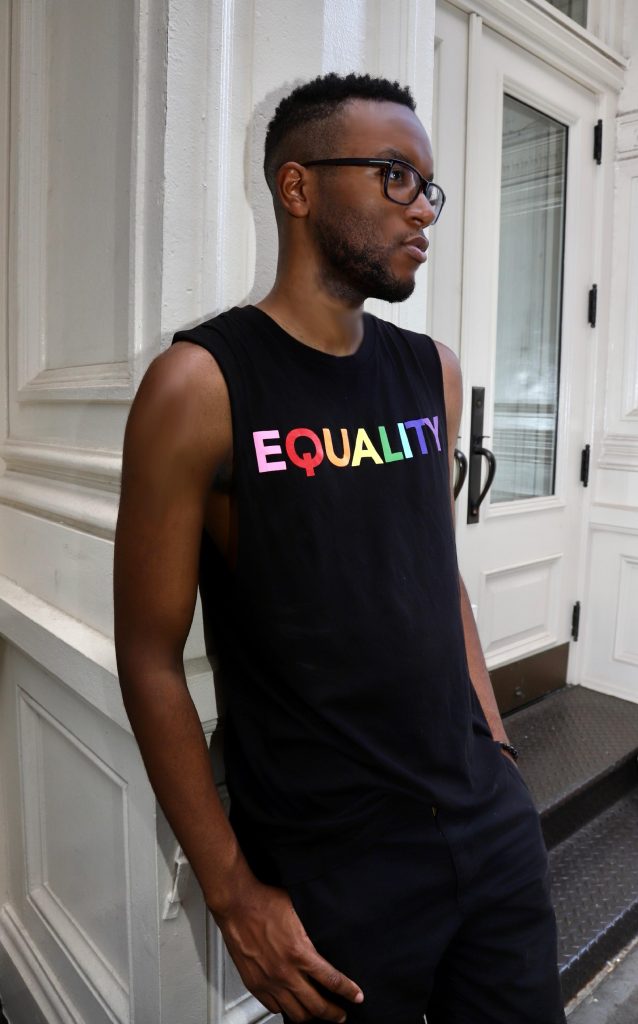 You have some performances coming up! What makes you most excited to go out and perform for people who love your music? Do you have a song that you're most excited to sing on stage for an audience?
I'm really excited to be performing again just because with COVID and quarantine, that was something that all of us, as performers, were fully robbed of. And then in terms of a specific song, that's a hard question. If I could only narrow it down to three, it would be "The Way" "You and You" and "20/20."
If you could see anyone perform live or open up for an artist right now, who would it be and why?
Emily King came to mind right away. There's something about her vibe that I've always just really loved. Like, obviously, her songwriting is amazing. Her singing is amazing. But there's something about her persona, her vibe and style that I really like. I would love to sing and spend time with her.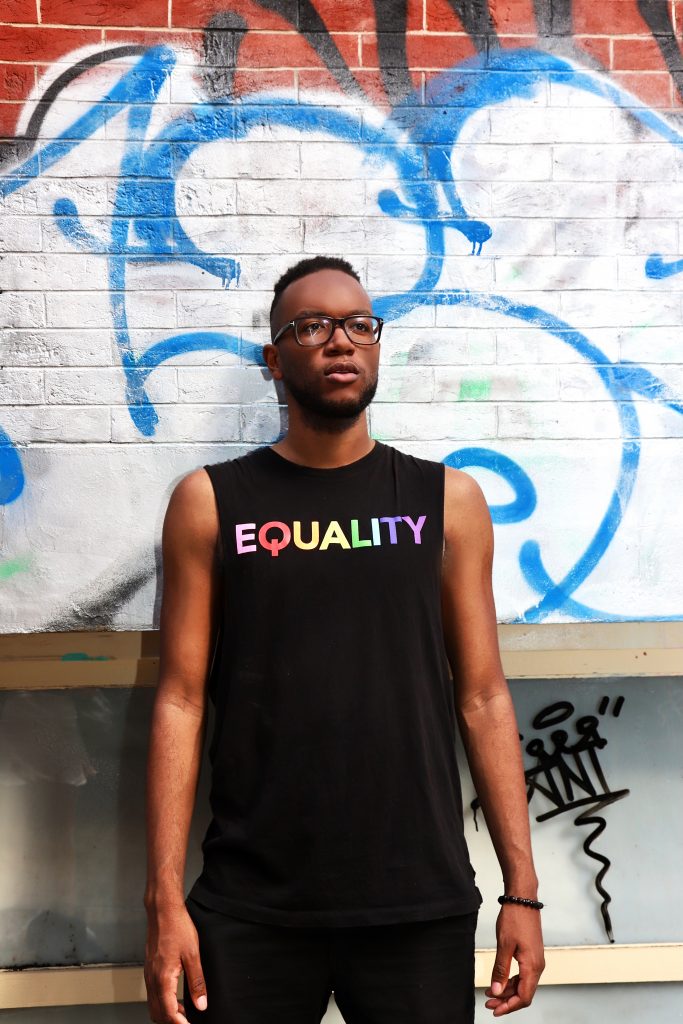 Who else would you like to collaborate with?
Brandy, Hiatus Kaiyote, Jhené Aiko and D'Angelo. It's funny because there's so many and those are just a few. Also, Beyonce and Rihanna of course. Justin Timberlake… the list goes on and on. I love collaborating. I think for this first album, it was important for me to have an album that was all original music and focused on me. But moving forward, I'm very open. Super open!
Looking forward to the rest of 2021, what do you want to accomplish?
I'm excited to start writing again. I was really giving this project like the space that it needed. But now that it's out, I'm excited to just like, get back in there. I already have ideas sort of bubbling for album two. I don't have anything concrete yet. I'm also excited to start traveling again. I'm going to be going on tour with Ben Wendel's High Heart group in Europe in October. I'm really looking forward to that. I'm also just excited to see performances pop back up.
Follow Michael Mayo on Spotify and Instagram.
Stream Bones here.