The 23-year-old American singer, songwriter, actress Miley Cyrus recently signed on as a judge for the 11th season of The Voice. Miley is the youngest judge that has ever been on any series of the talent show.
Miley Cyrus is a huge name in the LGBT+ community as well. She is openly and proudly pansexual and she's recently spoken about her gender and sexuality in an interview with the Variety magazine, as well as she talked about mentoring The Voice contestants and the presidential election in the United States.
A lot of people probably remember the VMAs in 2013, where her dancers were dressed like teddy bears. The performance caused a huge controversy about Miley, which was perhaps a bit unnecessary. However, in the Variety interview, Miley insists that the entire spectacle was just a joke and that most people didn't quite catch the point.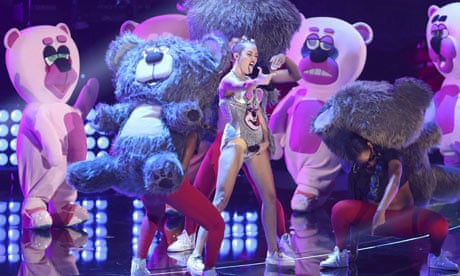 Since then, Miley has been very focused on her foundation called Happy Hippie, which supports LGBT+ and homeless youth. "I am only doing The Voice because that helps Happy Hippie," she said. Cyrus also admitted that she's not entirely sure, whether she'll be on more seasons of The Voice since it's her first time coaching a talent competition.
"I definitely would like to if it made sense. I haven't done the live shows yet. I want to see how that feels. They might be a lot more pressure. I don't mind the live TV as much as I do that America gets to vote when it comes to "The Voice," and America did vote for Donald Trump to be the candidate. I actually told my team they can be the Bernie Sanders of "The Voice."
The presidential election is, of course, a very discussed topic all over the world at the moment. Miley was a big supporter of Bernie Sanders when he was still in the race. In her interview, the singer was asked what does she say to Bernie supporters who still won't vote for Clinton.
"That's fu*king crazy and you're out of your mind. It's literally pissing me off more than anything. If you could ever consider Donald Trump, you never understood Bernie in the first place." 
On the subject of sexuality, Miley admitted that she'd never really understood her gender and sexuality when she was younger.
"I don't ever think about someone being a boy or someone being a girl. Also, my nipple pasties and shit never felt sexualized to me. My eyes started opening in the fifth or sixth grade. My first relationship in my life was with a chick."
Until now, a lot of people thought that her first relationship was with her fellow former Disney star, the singer Nick Jonas when she was thirteen. We think it's incredible that Miley has been herself since such a young age. She also admitted she's visited an LGBT+ center in L.A. and that's where she first identified as pansexual.
What do you think of the topics Miley's spoken about in the interview? Let us know on Twitter!