On July 20th, a new Netflix move was released to the streaming website called Father Of The Year. 
The late-night comedy features David Spade, Joey Bragg, Bridgit Mendler, and Matt Shively. You may recognize Joey Bragg and Bridgit Mendler from the Disney Channel hit shows Liv and Maddie and Good Luck Charlie.
Don't worry, there are no spoilers!
When returning to their hometown, two college graduates decide to visit before heading off to New York City for one of the main characters, Ben, to begin his dream job. After a night of drinking, Ben and Larry have a conversation about which one of their dads would win in a fight. This bet is taken way too seriously and things do not go well in the end.
Young adults or recent high school or college graduates could find this coming of age comedy quite relatable in a way. One of the characters, Larry, has trouble figuring out what he wants to do for the rest of his life.
Father of The Year was given the rating TV-14 but should have gotten the rating TV-MA because of the amount of cursing that is done throughout the film. Male nudity, mild drug use, and sexual innuendos are also brought up throughout the film. The movie is definitely not for kids.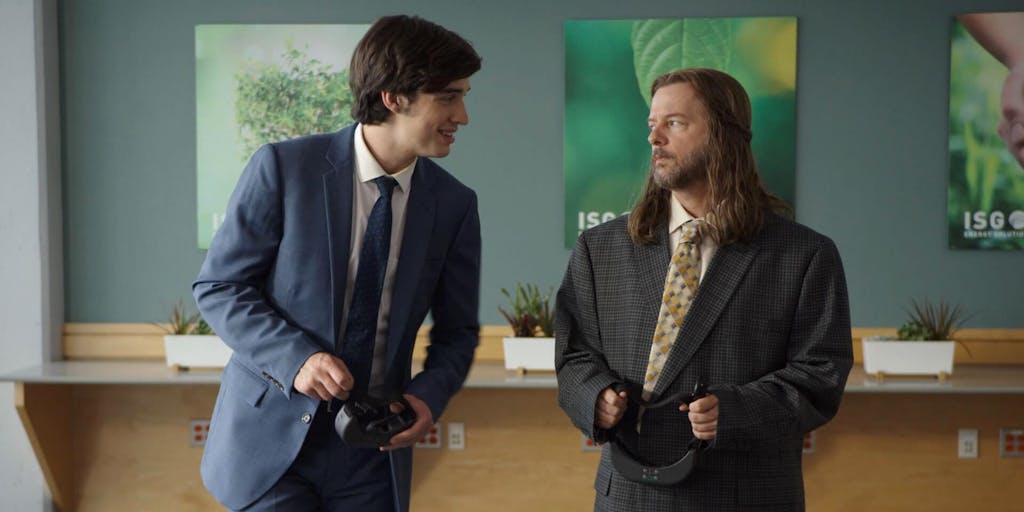 The movie was written and directed by a Harvard University graduate, Tyler Spindel. The comedy was also produced by Happy Madison, which was founded by famous comedian and actor, Adam Sandler.
If you're in the mood to laugh or find things funny very easily, this is definitely a movie for you.
Check out the trailer for Father Of The Year:
If you've seen the movie, let us know what your thoughts are by tweeting us using @CelebMix.