While it's far too easy to lose ourselves in the glut of new music releases that grace our playlists every week, one thing that you shouldn't underestimate is the art of music videos. Having a music video boosts an artist's visibility and exposure exponentially, whether they're established A-listers or up-and-coming musicians.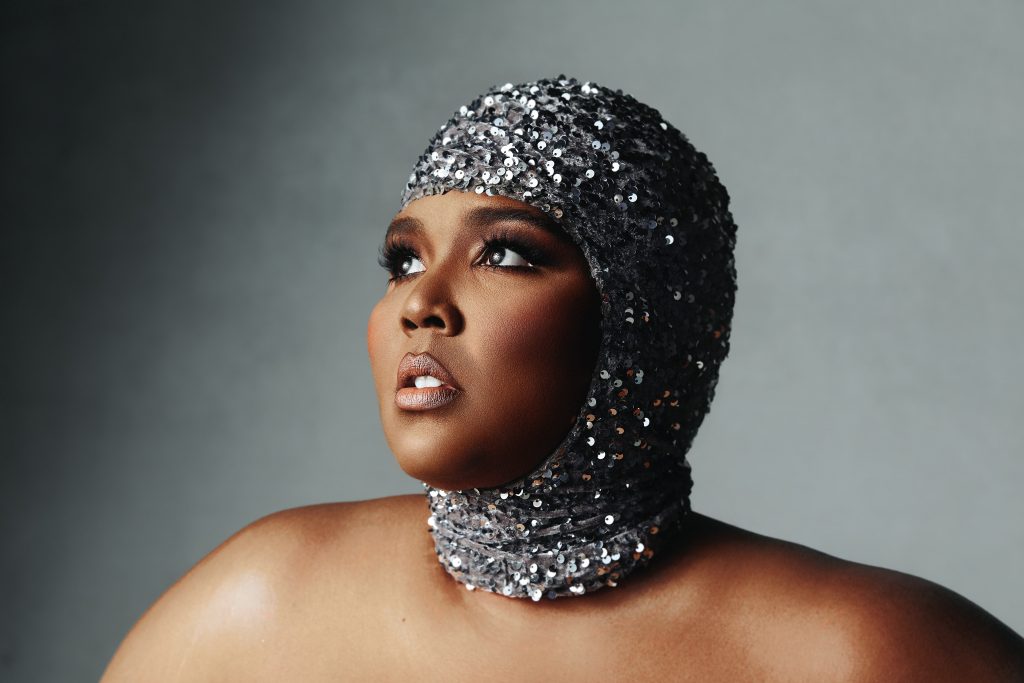 Music videos bring the lyrics alive with their visual appeal and charisma, as people need a visual representation of what's going on inside the artist's mind. And when it comes down to entertainment, who doesn't enjoy watching their favourite artists perform on-screen endlessly on loop? With the heyday era of MTV in the 80s is long behind us, Music Rewind sees us looking back at a handful of our favourite music videos of the past week.
"2 Be Loved" (Am I Ready?): Lizzo
"How am I supposed to love somebody else when I don't like myself?" With such in-depth, heart-wrenching lyrics, Lizzo is the queen of crafting songs that foster self-love, and we appreciate her tenacious efforts to empower and nurture self-love among her fans and audience through her songs and music videos. Following the success of her infectious bop, "About Damn Time," "2 Be Loved (Am I Ready)" is one of her most unapologetically optimistic, delightful, sonically eclectic, and emotionally profound singles where she is challenging herself to accept the love she deserves.
The three-minute-long music video for the track, which features Tyson Beckford, is like a movie sequence that opens in ways you didn't expect. The track is all about learning to love yourself again after a breakup, and she literally exemplifies the idea in the music video by having the singer heading to the altar with none other than herself. It starts with Lizzo walking down the aisle, while another Lizzo is waiting for her at the altar. It packs clips from the singer having fun with a handsome hunk and spending the night with her best friends to Lizzo learning a lesson about love; thus, a sweet tale of self-acceptance, self-love, healing, and moving on.
'Forever Only': Jaehyun of NCT
NCT's Jaehyun debuted his first official solo single, "Forever Only," with a wistful, melancholic and cinematic music video where he drowns himself in the vivid, unforgettable memories of a special someone, and we adore its artistic beauty—both lyrically and visually. This "NCT Lab" project track marks the first song where Jaehyun has full writing credits on the lyrics.
"The empty space you left behind/ Fills me with deeper longing for you/ Bit belated this irony/Heart is lost and lonely, lonely/Leaving a pain that spreads/The goodbye and a final kiss/Now I see you walking away/Be my forever only, only," Jaehyun croons in the infectious, heartfelt chorus.
The infectious guitar-laden, mid-tempo R&B single accompanies a sepia-hued aesthetic music video that adds to its whimsical charisma. With its hazy filters and gentle, natural light, the music video creates a cosy environment, as we see Jaehyun at the beach by himself while playing the guitar through a focused lens, contemplating about solitude, heartache, and emptiness. With his striking acting abilities, Jaehyun brought his lyrics alive on the screen, pouring his emotions with greater conviction.
"Humankind": Coldplay
Have you missed the ecstasy and adrenaline of live music? Most people, unsurprisingly, missed the feeling of community overwhelming personal emotion. Of course, concerts, festivals and tours have made a bang on return post-pandemic, yet millions of people are yet to feel that flavour and adrenaline of music concerts.
Coldplay unfurled a cinematic music video for their song "Humankind," from their number one album Music Of The Spheres. The song has become a firm live favourite on the band's record-breaking Music Of The Spheres World Tour and accompanies a spectacular live performance video, directed by Stevie Rae Gibbs and James Marcus Haney, based on footage from the band's four sold-out shows at Mexico City's Foro Sol stadium with a massive, enthusiastic crowd of nearly 260,000 fans earlier this year.
"I know, I know, I know/ We're only human/ I know, I know, I know/ How we're designed, yeah/ I know, I know, I know/ We're only human/ But from another planet/ Still they call us humankind," Martin crows on the chorus as the audience chants along with every other line and fireworks erupt above the packed stadium. What a sight to behold. Even though virtually, we're delighted to be a part of this incredible and unforgettable moment.
"Make You Say": Zedd, Maren Morris, and BEAUZ
"You'll learn one day/I'm one in a million/Maybe in a billion/And when it's too late/Oh, I got a feelin'/You'll be in your feelings," as Maren croons blissfully in our ears once again, as she joins forces with Zedd, once again. While we were in "The Middle" of our punchy pop-EDM jamming session, Zedd and Maren Morris decide to surprise us with another summer anthem that will "Make You Say," WOAH, WOW!!!
"The Middle" instantly became a smashing radio hit and one of the biggest dance hits of the decade, which raised the stakes for the next much-awaited collaboration. After five years, "Make You Say" captures all the euphoria with its infectious, bouncy riffs and dope lyrics that instantly hook the audience.
The song accompanies a really entertaining music video with an animatic concept featuring Maren in a house. While we already know that Zedd never misses his uniqueness and ingenuity to express himself with impeccable musical talent, Maren added the alluring glamour with her effervescent vocals and brought the game to a different level, making it the best anthem to cap off summer 2022.
"Hot In It": Tiësto and Charli XCX
'The Greatest DJ of All Time' Dutch DJ and music producer, Tiësto joined forces with pop sensation Charli XCX on the certified song of the summer "Hot in It," accompanying a sizzling hot music video directed by Hannah Lux Davis. The song gained attention ever since Tiësto teased a snippet early on TikTok, and since then, it's been incredible to see how much everyone is loving the top-notch addictive hook and super fun music video. From TikTok, and Instagram Reels to strip clubs and dancing pubs across the US, everyone's feeling "Hot In It."
If you're curious to know what's all the fuss is about, then click on the music video below:
Share your thoughts with us on Twitter @Celebmix!