Global K-pop phenomenon NCT 127 delight fans around the world this week with the release of their fourth studio album '2 Baddies'.
Serving as the follow up to their double-million seller album 'Sticker', which debuted at No.3 on the Billboard 200 chart and became the longest charting K-Pop album in 2021 with 17 consecutive weeks on chart, the group will celebrate the records release in an exciting collaboration with Amazon Music where by they will appear in a special artist interview segment airing on the Amazon Music Japan Twitch channel at 12PM BST on Monday, September 19th 2022. 
---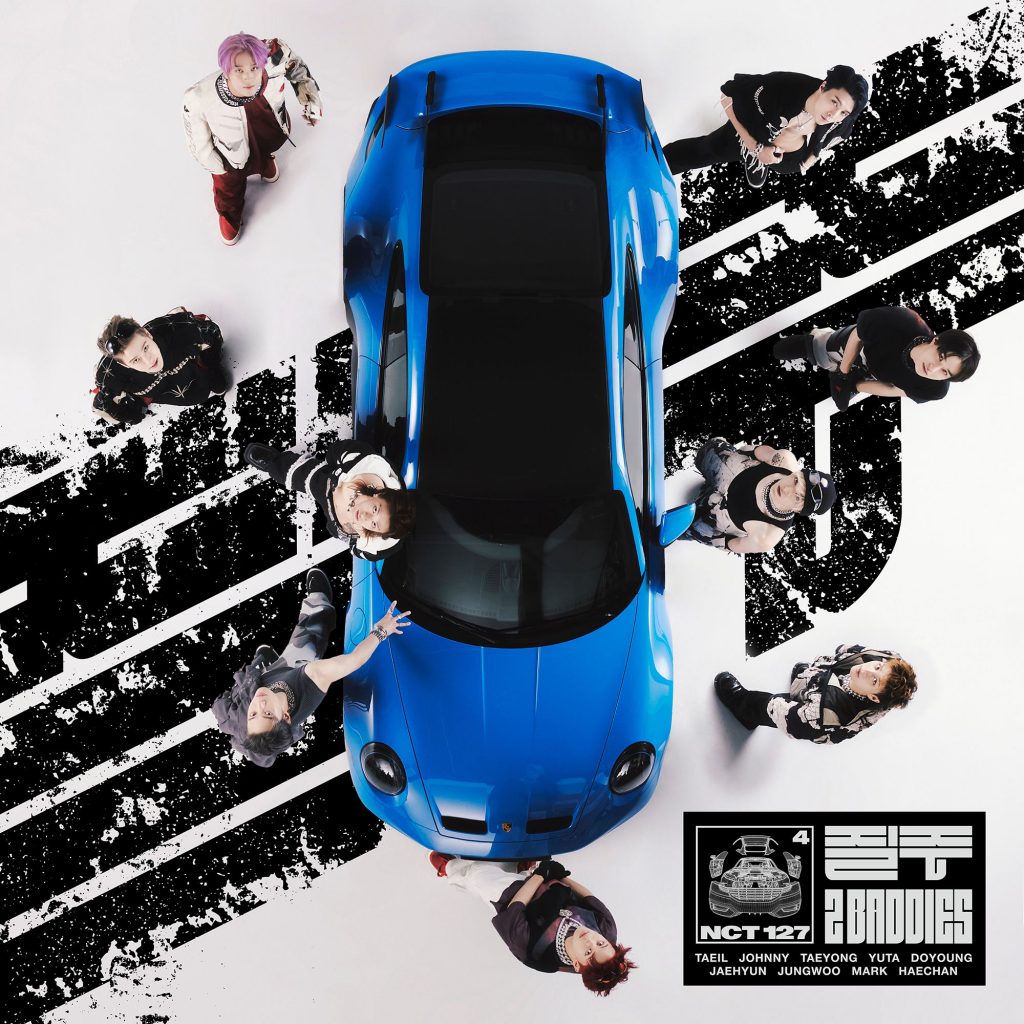 ---
Made up of 12 electrifying, genre-bending tracks – ranging from hip-hop, R&B to dance and pop – the record sees the 10-piece collective team up with an A-List team of globally renowned songwriters and producers including Dem Jointz (Dr. Dre, Kendrick Lamar, Rihanna), Cutfather (Kylie Minogue, Pussycat Dolls) and KENZIE (Girls' Generation, SUPER JUNIOR, NCT) to produce an album filled with experimental and impactful top-tier bops that effectively demonstrate the groups knack for creating killer hooks and hypnotic melodies that continuously stay occupied in the mind for days!
Opening with 'Faster', a hip-hop dance number where NCT 127 share their aspirations, before transitioning into the synth heavy, beat-driven vibe of lead single and album title track '2 Baddies', the record ebbs and flows effortlessly as the group successfully manage to dominate and embody each of the musical styles they explore with relative ease.
Standout tracks include 'Tasty', 'Time Lapse', 'LOL (Laugh-Out-Loud)' and 'Crash Landing'.
'2 Baddies' x Official Track-Listing
1.         Faster
2.         2 Baddies
3.         Time Lapse
4.         Crash Landing
5.         Designer
6.         Gold Dust
7.         Black Clouds
8.         Playback
9.         Tasty
10.       Vitamin
11.       LOL (Laugh-Out-Loud)
12.      1, 2, 7 (Time Stops)
The release of the album follows the group's epic return to the United States, marking their first trip stateside since 2020, where they are expected to "light up the stage with electrifying performances" in front of sold out shows in Los Angeles and Newark. Following the announcement, fans sold out tickets upon going on sale. The shows come as a continuation of NCT 127's 'NEO CITY – THE LINK' World Tour, following performances at iconic venues in Seoul, Tokyo, Singapore and Manila. 
---
2 Baddies (Official Music Video)
---
Since making their debut back in 2016, NCT 127 (the acronym for "Neo Culture Technology" and the number 127, which represents the longitudinal coordinate of Seoul, Korea, the home of K-pop) have gone on to rule the pop landscape!
Made up of TAEIL, JOHNNY, TAEYONG, YUTA, DOYOUNG, JAEHYUN, JUNGWOO, MARK and HAECHAN the "disruptors in the K-pop scene" have delighted fans around the world with their amazing hit songs and impressive stage performances, amassing 3M+ monthly Spotify listeners, 14.3M+ Instagram followers, and 8M+ Twitter followers!
'2 Baddies' is available to download / stream now.
---
Let us know your thoughts on NCT 127 over on Twitter @CelebMix now!