Still riding high from the runaway success of their singles 'Cardboard Box' and 'Immature', British female vocal collective FLO continue to excite music fans around the world with the unveiling of their debut EP 'The Lead' – a sophisticated and super sassy collection of 5 R&B inspired tracks that look set to establish the ladies as one of this generations most prolific girl groups.
Featuring songwriting and production credits from the likes of MNEK, Kabba and Jamal Woon, the extended play sees Jorja, Stella and Renée pull from their vast and diverse list of musical influences to create a unique style, and glorious sound that hasn't been heard in the UK music scene for decades.
---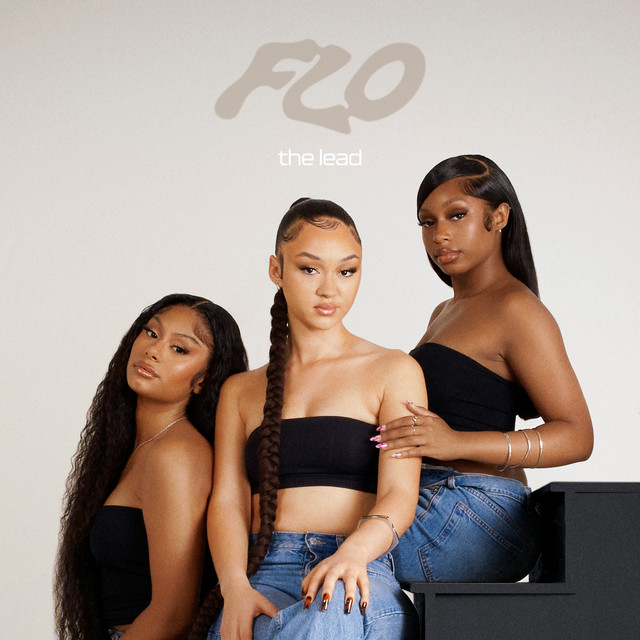 ---
Of their debut, the ladies say in a joint statement: "'The Lead' represents personal and professional growth because it's taken so many twists and turns. We are young black women navigating life and musicians finding our voice and sound through R&B. Pop means popular, and R&B could be pop, but people need to give it the same love and chance. 'The Lead' shows us that positive things can come from tough conversations, and reminds us to take the lead and not follow anyone else when making decisions on your relationships and listening to your truth."
Whilst fellow musician and collaborator MNEK adds: "I've been working with the girls for the past 3 years – one of the first songs we wrote together was 'Cardboard Box'. The hour in which we wrote it – we just knew it had something very special. Then and even now, they're so young and so driven, and push me equally as much as I push them to be competent songwriters and great recording artists. Stella, Jorja and Renee make a beautiful partnership when they sing together and I'm really happy they've found a trust in people like myself and Kabba, Jamal Woon and Ryan Ashley to help get what they stand for across in their music as an all-black R&B/pop act in 2022 – much less a girl group with all the '00s references included. I also just love working on projects that if I wasn't working on it, I'd be stanning. And this is absolutely one of those projects."
Listen to 'The Lead' below:
---
Receiving love from global superstars including Missy Elliot, SZA, Victoria Monet and JoJo, with one tweet stating "the uk girl groups are coming hard," leading to over 4.5M views, 140k likes and 20k retweets, FLO's opening musical statement has catapulted the group to the centre of the cultural conversation about the important role girl groups play in our society.
Peaking at #2 on the Viral Spotify UK Chart, 'Cardboard Box' served as the perfect introduction to the girls' love for "honeyed harmonies and rich emotion", fusing the classic old school R&B sounds of music icons Mary J Blige, Aaliyah, Brandy, Whitney Houston, Faith Evans, Mariah Carey with new, contemporary flavours and rhythms inspired by the likes of Jazmine Sullivan, H.E.R and Frank Ocean.
Already play-listed at Capital 1XTRA and BBC 1Xtra, and receiving critical praise from BBC Radio 1, Apple Music, and Elton John, FLO's immaculate harmonising over MNEK productions have helped them to build a loyal fanbase on TikTok (over 170k followers and 4.1m likes), Instagram (100k followers) Discord (1.9K fans), whilst Complex named them "the future of R&B".
'The Lead' is available to download / stream now.
---
Let us know your thoughts on FLO over on Twitter @CelebMix now!