The eighth annual NYC Web Fest (NYCWF) has announced its 2021 jury, seven industry professionals that include writers, producers and performers. Once again NYCWF is accepting web series, pilot episodes, and short films to screen November 12-14, 2021, which will take place both online digitally and in New York.
Like many festivals in 2020, NYCWF hosted an online event, screening films and series from across North America, The Middle East, Australia, The UK and more. Despite production interruptions in 2020, over 50 projects were featured. Also included were industry panels and fireside chats with celebrity jurors Broadway Star Julie Halston and Actor Victor Williams of The King of Queens fame. Both Halston and Williams are former NYC Web Fest award winners themselves.
"It's very important to us to have an international and diverse jury with varied experiences screening creators' work. I'm so thrilled with the panel we have this year," said NYCWF founder Lauren Atkins.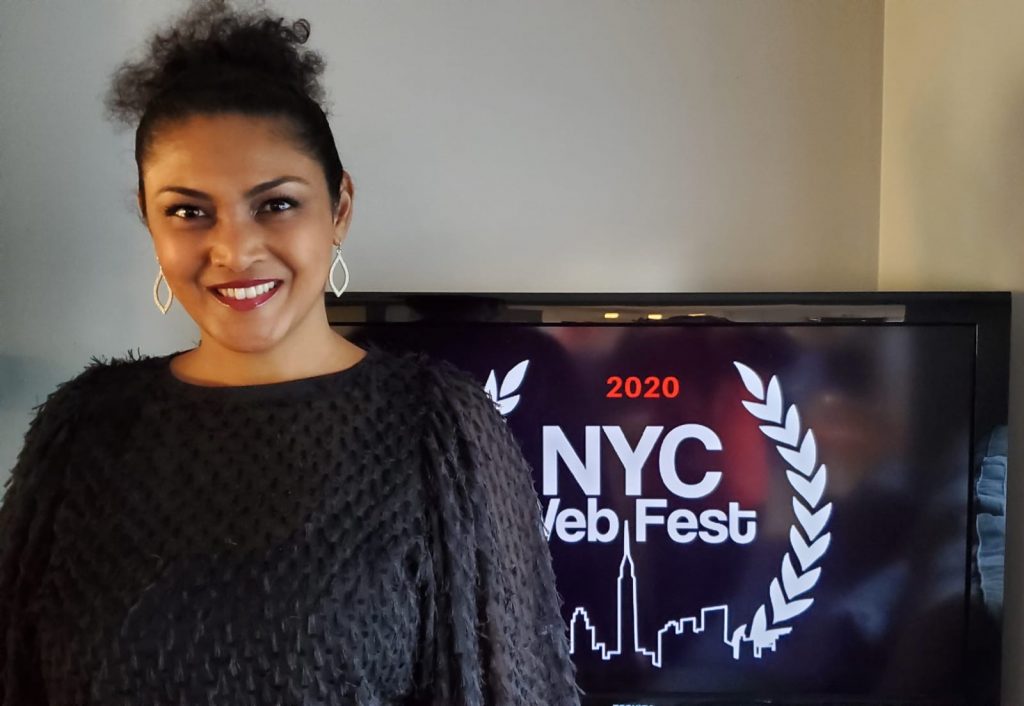 Lindsay Pugh has returned as Director of Programming and will be joined by new team member Justin James Atkins who has come on as Programming Consultant. Robert Watson and MelimeL are back as Social Media Director, and web designer, respectively.
NYC Web Fest plans on an interactive online & in-person festival November 12-14, 2021.
"While we're unsure of what the 'new normal' will look like this fall, we stay committed to creative expression and independent film. We will have more details in the coming months"
Just like the previous years, the festival will include web series, pilot episodes, and short films. Submissions are open until the end of July, and more details can be found on the NYC Web Fest's website.
2021 NYC Web Fest Jury
Yesha Callahan – TV Writer/Journalist
Frank J. Fernandez – Emmy Award-Winning Producer/Footprint.tv Founder
Jono Oliver – Writer/Director/Producer
Francia Raisa – Actress – Grownish, The Secret Life of The American Teenager
Danielle Savre – Actress – Station 19, Grey's Anatomy, Heroes
Lee Shorten – Actor – The Man in High Castle, The Terror: Infamy, Van Helsing
Sean Patrick Thomas – Actor – Save The Last Dance, The Curse of La Llorona
Yesha Callahan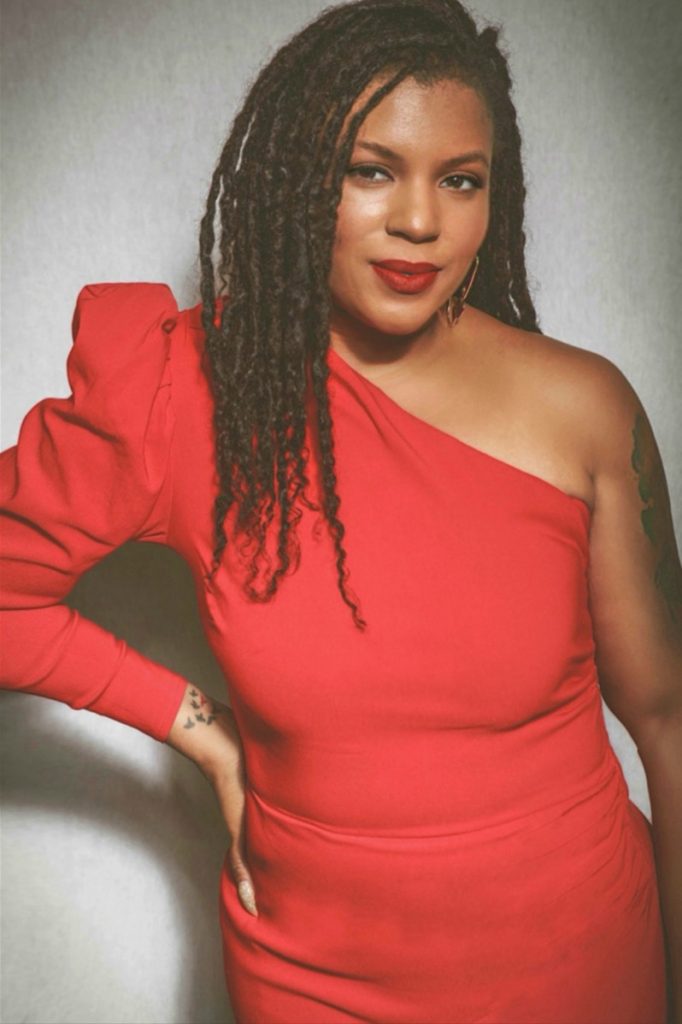 With a knack for breaking news, Yesha (pronounced I-esha) Callahan has seamlessly transitioned from a corporate HR career to a journalist and TV writer. In 2012, Yesha received her big break as a politics and comedy writer for BET's former late-night talk show Don't Sleep, created by The Daily Show co-creator Madeleine Smithberg, which made her one of the first Black women to write for a late-night talk show. Although the show was short-lived, it was an episode on Chicago gun violence, written by Yesha, that was heralded and subsequently received a nomination for an NAACP Image Award.
Shortly after the talk show ended, Yesha landed a position with the relatively then-unknown Black news website The Root in 2014. It was under her tutelage, that the site propelled itself from a meagre 2-4 million unique page views a month, to its largest month ever in May 2018, with over 18 million unique page views. At The Root, Yesha not only cultivated her snark and a great eye for entertainment and local news, but she also was key in hiring and editing a slew of influential writers, who are now paving their own way in the world of online news media. In addition to her editorial work, she also produced and co-hosted The Root's Unique Views.
In the summer of 2018, Yesha joined the staff of Essence Magazine, the number one destination for Black women when it comes to the world of beauty and fashion. At Essence, Yesha was responsible for cultivating its news, politics and money section, as well as managing a group of writers, in addition to providing scripting for the Unbossed Podcast.
Frank J. Fernandez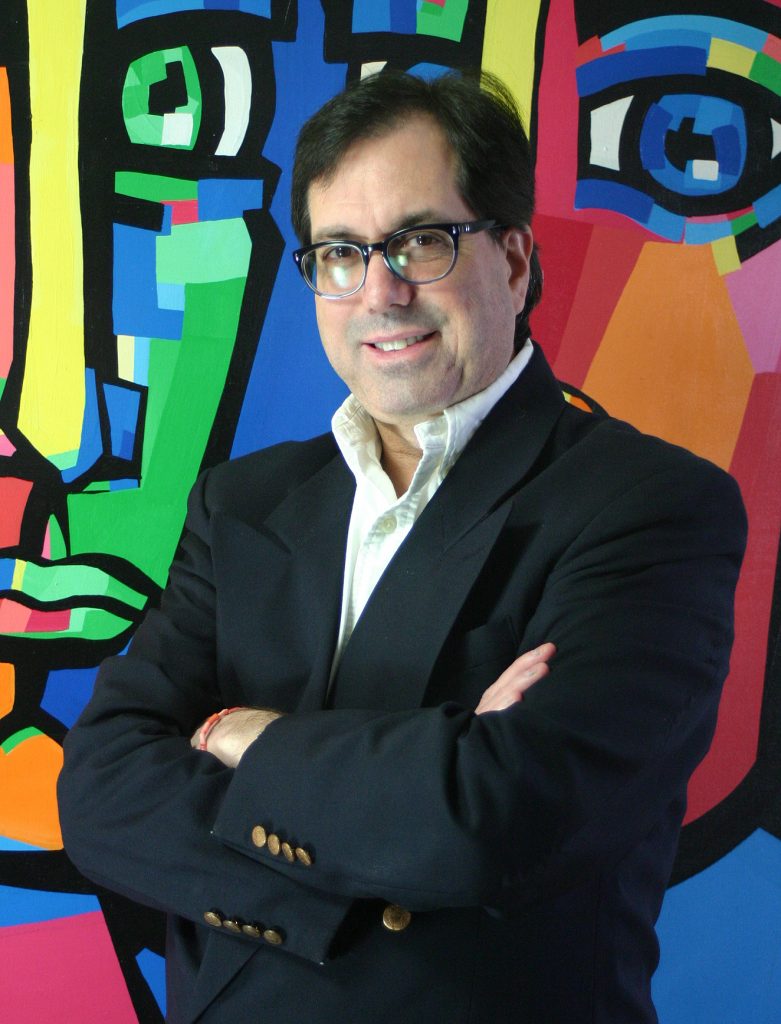 Frank J. Fernandez is a Multi-Media, Emmy Winning, Producer and Production Executive.
Formerly with NBCUniversal, he created, developed and produced many musical specials and series, including Dare to Dream, NBCUniversal entertainment's first digital music series The Scene@ Gibson and The Today Show Concert Series Soundtracks (Volumes 1, 2 & 3).
In 2008, he Co-created & Produced two sixty-minute documentaries featuring the New York Philharmonic Tour of South America, for USA network. With CNBC his credits include the production of the first bilingual international business series entitled The First and The Best and the Entertainment art series, 4 Art Sake, which aired globally on over eighty cruise ships, through an integrated partnership between Park West Gallery and Cruise Lines Entertainment.
In 2009, Frank executive produced MTV HD's first music special, in 5.1 surround sound, The Venus Concert. In addition to music and entertainment, from 2015-2018 he served ESPN as Senior Production Manager for the World Series of Beach Volleyball/p1440 volleyball series.
In 2016, Frank co-founded Footprint Network, a multichannel/ Over-The-Top (OTT) entertainment network, utilizing the latest technology to distribute entertaining video content to Millennials on their Connected Devices. Frank currently serves as Executive Vice President of Channel Creation, Programming & Production for the Footprint network.
Jono Oliver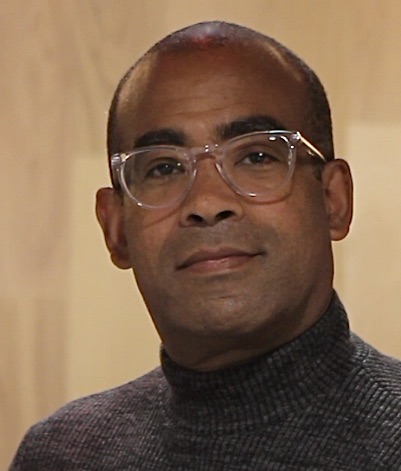 Jono Oliver has had a career in film and television production as a Director, Assistant Director, Writer and Producer on more than 50 projects.
In 2000 Jono wrote and directed The Window, a short film that screened at dozens of film festivals, including Sundance. In 2007 he wrote and created Brooklyn Psych, a dramatic series for television about mental health workers and their patients. The show was optioned by CBS/Paramount.
In 2013 he wrote, directed, and produced the feature film Home. The film received positive reviews from The New York Times, The Los Angeles Times, The Hollywood Reporter and The Washington Post. The film was honored with a 2014 NAACP Image Award Nomination for Directing alongside the directors of 12 Years a Slave, The Butler, and Mandela: Long Walk to Freedom.
Recently, Jono has directed numerous television shows, including episodes of For Life, American Soul, The Enemy Within, Law & Order: SVU, Lincoln Rhyme, Chicago Med, Chicago Fire, and others.
Jono grew up in Brooklyn, NY before attending Stanford University where he received a B.A. in Political Science. He's currently back in Brooklyn.
Francia Raisa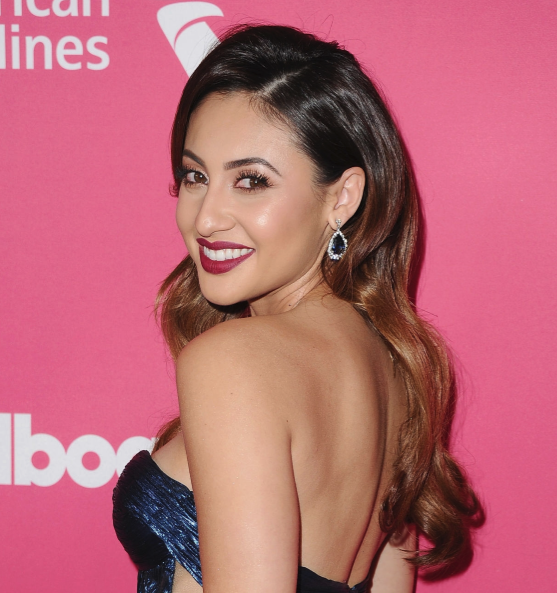 Francia Raisa is a bilingual first-generation Mexican and Honduran actress, born and raised in Los Angeles.
Her interest in television and storytelling started when she was just a child, through watching telenovelas with her grandmother. The 2003 film Thirteen had a profound impact on Francia as a teenager and taught her that films can be used to deliver positive and powerful messages that can move people to change. Francia has always had a passion for being able to creatively tell people's stories in a way that is empowering and transformational to all who watch.
She can currently be seen in Freeform's original series Grown-ish (2018), the spin-off of ABC's award-winning hit series Black-ish (2014). Francia stars as Ana, an outspoken conservative young woman trying to navigate the college world. The series premiered with Freeform's highest ratings in network history and has been renewed for a fourth season, set to premiere in 2021.
Francia's most notable credits include her breakout role as Leti in the film Bring It On: All or Nothing (2006) and her role as Adrian Lee in all five seasons of ABC Family's award-winning television series The Secret Life of the American Teenager (2008). She has starred in several films that are a part of successful franchises including The Cutting Edge 3: Chasing the Dream (2008). She most recently starred in Life-Size 2 (2018) with Tyra Banks, the sequel to the nostalgic classic film Life Size (2000).
Francia is a Gracie Award, La Femme Film Festival Rising Star Award recipient and a Teen Choice, IMAGEN and an ALMA award-nominee for her portrayal of Adrian Lee on The Secret Life of the American Teenager. She was featured on the August 2012 cover of "Backstage" magazine as one of Young Hollywood's top Latinos in American TV and film.
She is also an advocate for health and wellness, and in 2020 released a wellness journal to promote intentional self-reflection and growth. In her free time, Francia loves to journal, practice yoga outside, and spoil her beloved dog.
Danielle Savre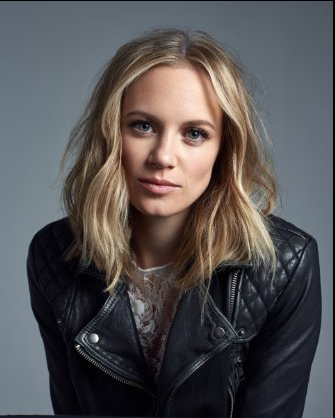 Danielle Savre was born with a passion for the performing arts. This Southern California native has a deep understanding of the industry and has performed as an actress, singer and producer.
Currently, she is portraying a Seattle firefighter as one of the lead roles in ABC's Station 19. Danielle's passion for this character runs deep, as her sister Stephanie is one of the 93 female LAFD firefighters.
She gained attention early on for her stand out roles in NBC's smash hit Heroes and the lead in MTV's first scripted series Kaya. She starred in CW's Supernatural spin-off, Bloodlines, and in the RJ Cutler directed pilot Four Stars for CBS. Most recently Danielle played the lead of Tyler Perry's Too Close to Home for 2 seasons. On the film front, Savre was most recently seen in Warner Bros.' sci-fi horror feature Deep Blue Sea 2, which was released in April 2018. She also co-starred in Bring it On: All Or Nothing (HBO) opposite Hayden Panettiere and Jake McDorman and held the lead role in Boogeyman 2 for Columbia Pictures/Sony.
She recently completed lead roles in several independent features including Pierre David's The Perfect Stalker, John Stimpson's The Wrong Car, H.M. Coakley's Black List screenplay Adulterers, Gwen Wynn's Wild About Harry, which won the Best of the Fest award at the Palm Springs International Film Festival; and Todd Sandler's A Cohort Of Guests which recently premiered at the Santa Barbara Film Festival.
When she isn't on set, Savre has a tremendous passion for giving back and is active with a handful of organizations including CARE, a nonprofit that works around the globe to save lives, defeat poverty and achieve social justice. Savre spoke alongside CARE on Capitol Hill in Washington, D.C., about the International Violence Against Women's Act. Savre currently lives in the Los Angeles area.
Lee Shorten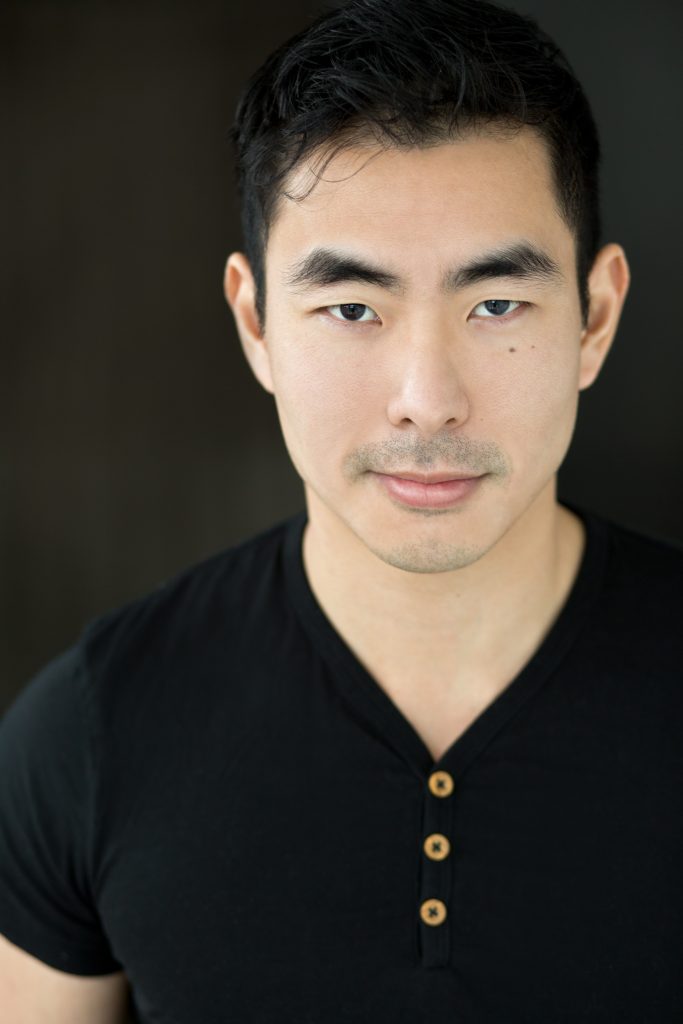 Lee Shorten is an Asian actor/writer/director. An adoptee, Lee grew up in rural Australia. He graduated Law School in 2009 and practiced law for several years before moving to North America in 2013 to pursue a career in the arts.
Lee is known for playing Sergeant Yoshida on The Man In The High Castle and Walt Yoshida on The Terror: Infamy. Up next, he'll appear in Swan Song opposite Mahershala Ali and Glenn Close. In 2019 Lee received a Jesse Nomination for Best Supporting Actor for his work as Jung in Pacific Theatre's production of Kim's Convenience.
On the directing side, Lee's directorial debut J'ADOUBE (writer/director) won Best Ultra Short at Vancouver Asian Film Festival in 2018. Lee was also nominated for Best Director at the Blood N Guts Film Fest 2019 for his horror satire, The Chaddening (writer/director) and again at Pasadena Horror Festival 2020 for Sanctuary (director).
Sean Patrick Thomas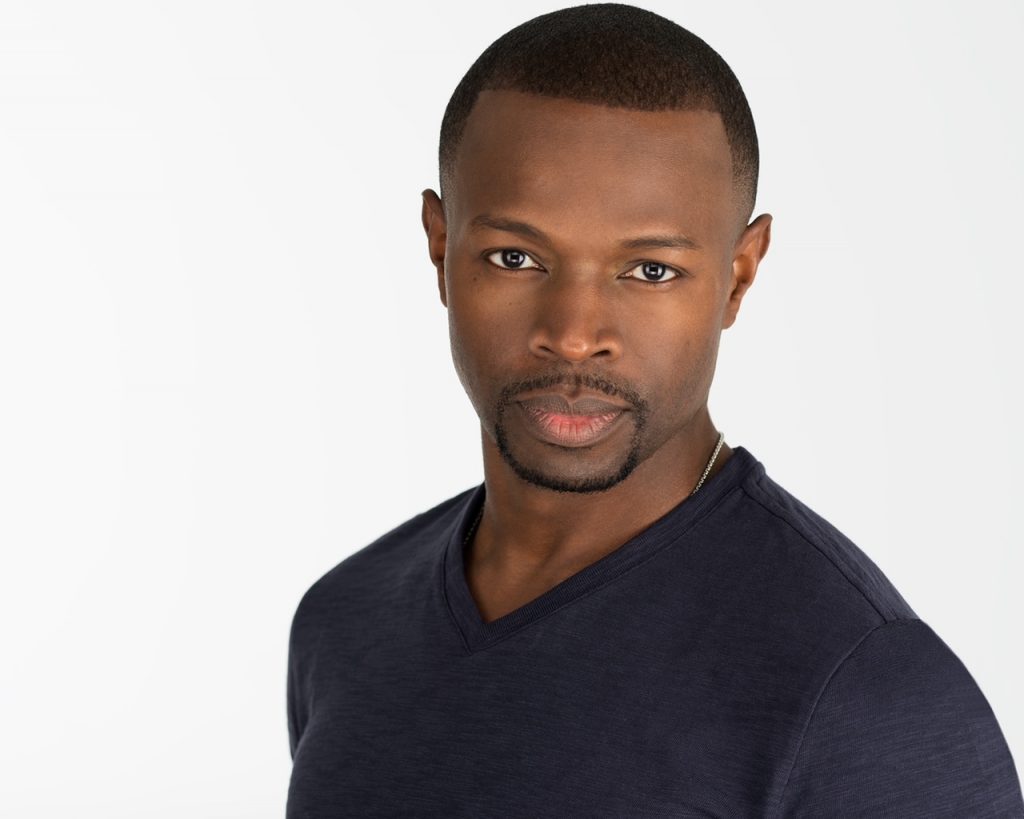 Sean Patrick Thomas is a veteran actor of film, television, and stage – last seen on the big screen in New Line Cinema's #1 hit The Curse of La Llorona. Previous film credits include the ensemble hit Barbershop franchise, Darren Aronofsky's The Fountain, John Sayles' Honeydripper, Halloween: Resurrection, and the cult classic Cruel Intentions. Thomas is best known for the international smash hit Save The Last Dance, for which he won two MTV Movie Awards and the Movieline Young Hollywood Award for Best Actor. Sean will next be seen in the Warner Bros. feature film adaptation of Macbeth, directed by Joel Coen and starring Denzel Washington and Frances McDormand.
On the small screen, Thomas starred on the CBS series The District, for which he was honored with the Movieguide's Grace Award for Best Actor in a Television Series, and in Kenny Leon's ABC film adaptation of A Raisin in the Sun as George Murchison, for which he earned a nomination from the NAACP Image Awards for Outstanding Actor in a TV Movie. He recurred on a number of series including The Good Fight, Reaper, Lie to Me, Ringer, as well as voicing the character of Professor Macalester on the animated series Vixen. Recent credits include The Good Fight, Madam Secretary, American Horror Story, NCIS: New Orleans, NCIS, and the upcoming Invincible, the animated series by Robert Kirkman of The Walking Dead.
On Broadway, Thomas conquered a different character in the Tony Award-winning revival of A Raisin In The Sun, that of Nigerian suitor Joseph Asagai, opposite Denzel Washington. Sean has twice appeared in the New York Shakespeare Festival's renowned Shakespeare In The Park, in Timon of Athens and Much Ado About Nothing. Additionally, he starred as Othello in Arin Arbus' Seattle production in the title role.
Thomas graduated from NYU's prestigious Tisch School Of The Arts with an MFA before launching his career. He earned his BA from the University of Virginia.
Submissions Are Still Open
You can submit your web series, pilot episode, and/or short film to NYC Web Fest now; you have until the end of July, which is when submissions close. The NYCWF was founded by Lauren Atkins in 2014, after recognising there were several festivals showcasing digital series on the west coast, but nothing in New York.
Lauren Atkins said about the NYCWF: "Our goal is to make this festival the premier home for digital producers on an international level. An organic space where creators can showcase their talent, network with other artists, and learn from industry insiders."
The NYC Web Fest 2021 will take place on November 12-14, 2021.
What do you make of the jury announcement for the NYC Web Fest? Let us know on Twitter @CelebMix.