The last time fans saw One Direction on Chatty Man with Alan Carr was in 2012, so when news spread on social media that One Direction would again be sat on the Chatty Man couch – excitement spread through the fandom!  There were video clips and still images posted in the days leading up to the interview that showed the boys laughing, performing, and answering some serious questions about their time together thus far and their future.
Every interview fans have had the privilege of watching, especially during the last month before the boy's hiatus, always brings out a mix of emotions.  Will the interviewer be kind?  Will the questions be relevant?  Will the boys be comfortable?  In terms of Chatty Man; Louis, Harry, Liam, and Niall have seemed to enjoy their previous time with Alan Carr so fans had a good general feeling about this specific interview.  With the various clips of conversation we got that showed the boys heartfelt thankful message to fans, them discussing how they decided now was the time for a break, and even Alan saying he doesn't care for Harry's man bun (we still think he's proper silly for that one) the interview looked like it would be a great time for One Direction and fans alike.
Turns out, it was!
The chat starts off hilarious as Alan poured some drinks for the lads and accidentally, or not so accidentally, made a bit of a crude joke to begin their conversation with!  Harry talked about how their first big "We've made it" moment was the VMA's and how incredible it was that the people they listened to on their own music devices were the same people sitting in the crowd watching them perform.  We can't imagine what type of feeling that must be!
Niall talked about how they wrote most of the album and that is a big reason why it's so important to them.  All the boys agreed that Made In The A.M is a gift to the fans – one that they were able to really slow down a bit with and write for the specific purpose of leaving it with us while they're on their hiatus.  Each time Louis, Harry, Liam, and Niall speak about it – is really really important to the boys.  Seeing them all be so proud of an album that went over so beautifully with the fans is an absolute delight.
Louis called Niall a little shit during a part of the conversation when they talked about how some of the lyrics they wrote at night made less sense in the morning.  It was a statement of his personality coming through without a missed beat; showing how comfortable the boys all felt on set.
A fan sign was displayed on the screen next that said put your erection in my direction and none of the boys looked especially pleased.  Alan tried to bring humor to the situation when he asked if the boys thought fans actually expected them to be turned on by signs like that one and ones that have previously asked the boys to do things like "Harry, give me your gravy".  It was laughed off and the boys and Alan all agreed that at least the child's parents could be proud that they spelled erection properly!
Alan got a bit somber with conversation next when he brought up the inevitable topic of their hiatus in which they said they just sort of decided now was the right time.  It was necessary because of their hectic schedule and they needed some time to not be over scheduled, run down, and exhausted.  They've been running on fumes for years now and they've never been anything but thankful for the opportunities they've had.
Liam said they try to thank the fans a lot but there's never a proper way to do so with enough meaning and Louis took a moment to break, at the same time, mend the hearts of every One Direction fan when he said that they're so thankful for us but that this is the perfect time for them, and for fans, to reflect about the last 5 years because it's all been done together.
We are definitely going to miss the boys, but they're going to miss us just as much, if not more so!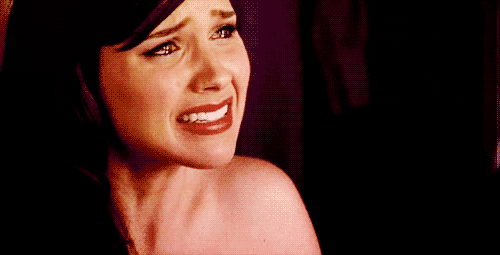 Sprits were brought quickly back up when Alan Carr gave One Direction fans a help line with silly questions and options to press for each of the boys when they were to find themselves missing the boys on break which made the crowd and Niall, Liam, Louis, and Harry laugh almost hysterically.
The boys took a short break so Alan could chat with his other guests, and upon their return an epic dance battle commenced!  Alan and 'The Alan's' took on Liam, Niall, Louis, and Harry who have quite obviously been spending all of their extra time taking dancing lessons because they blew Alan totally out of the water – and we won't talk about how the dancers were actually just look-a-likes of the boys if you won't!
The show was ended, fittingly, with a special performance of History where the boys sounded absolutely flawless as they smiled and swayed to the beat throughout!  Some audience members were invited to form a half circle around the lads which was an incredible experience for them as well; History is an ode to the fans so that is a moment that will be forever cherished.
As far as One Direction interviews go – for us – this was a favorite!  Thanks Alan for giving fans a lovely piece of time to share with Louis, Harry, Niall, and Liam!