The 5th Mini Mode Global Kids Fashion Show was held during London Fashion Week on Friday, February 14th – bringing together an exciting and stylish mix of kid's fashion brands to showcase their latest collections.
Held at St Mary's, Wyndam Place, London – the red carpet, organised by JV Publicity, was a star studded affair with the likes of Cara Delahoyde-Massey, Nathan Massey, Honey G, Naomi Courts, Carina Lepore and Sophie May Dickson all in attendance.
About Mini Mode
Founded by Amanda Rabor, creator of Isossy Children – Mini Mode a global kids fashion brand in collaboration with a network of creatives, influencers, marketing experts, visionaries, media partners and sponsors, all wanting to establish a consistent platform for the kids fashion market, which showcases both emerging designers and major kids brands during London Fashion Week.
A forward-thinking, visionary movement, dedicated to supporting and up-lifting the new generation of talent within the U.K. kids clothing market, Mini Mode is passionate about boosting young peoples self-esteem, encouraging them to follow their dreams and live their lives to the fullest.
Empowering, inclusive and celebratory – Mini Mode, we salute you!
We caught up with the celebrities on the red carpet ahead of the 2020 Mini Mode Global Kids Fashion Show to talk fashion, dreams, career aspirations and plans for 2020…
Amanda Rabor, Founder of Mini Mode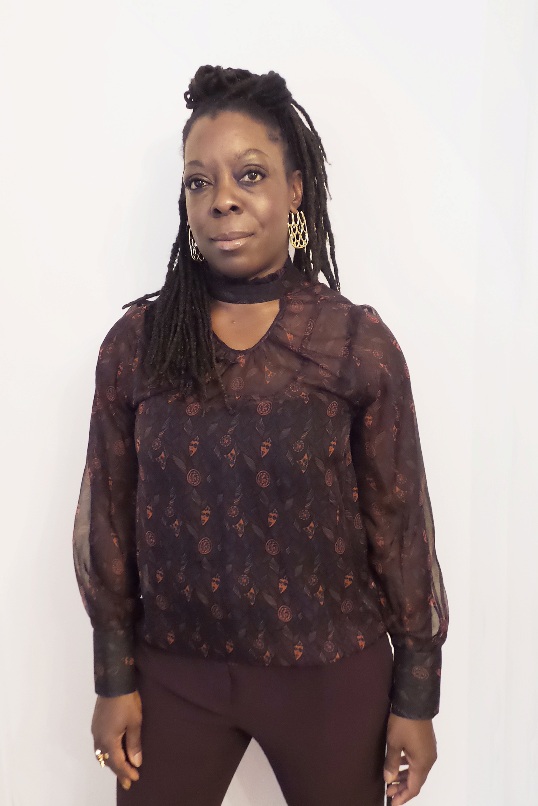 So today's the big day, we're moments away from the show starting – how are you feeling?
I'm excited! It's going to be a great show – it's season 5 and it's our second year anniversary so, we must be doing something right!
If think back to the start of your journey, when Mini Mode was very much still in it's infancy, did you ever dare to dream of moments like today?
Yeah, I did. (laughs) You know, in life you have to visualise what you want and where you want to go so yes, this was all part of my plan.
Taking into account all of your past experiences, and everything you've learnt from previous Mini Mode events, when putting this years show, did you approach anything any differently this time around?
I think one of the things we've been exploring and looking at is sustainability. So we have a brand with us today that's making more of an environmental statement with their collection, which is great and very much a topic relevant to our times of course.
Are you able to sit back, switch off, relax and watch the show?
I can't sit and watch the show, no (laughs). Physically, I just cannot do it. So I'll watch a bit, then I'm off here, there any everywhere. I just want to make sure everything's okay – I mean I wish I could just sit and watch it, but it's just not me, I need to be involved and support my team.
How big is your team when working on an event as big as this?
Well, on a day like today we have so many volunteers that come along and help out and I have my little core team of people who help me – and honestly, without them, I just can't do this. But my team, team, is just literally me and my assistant.
Oh wow! So it really is
It's good to keep things small, but I'd like a little more help (laughs). It's been great this year because we've had a few interns around to help us and that has made a huge difference. It's also great for them to work in a hands on environment – it's fantastic to in-part what I've learnt throughout my career onto them. I love to support the next generation.
Your brand and message is ALL about empowering children…
Yes, our whole ethos is about diversity and inclusiveness – and globalness too! So we have kids in the show that come from all around the world and they're like mini supermodels I'll tell you! We have kids from Nigeria, Russia, Brazil, China, Europe, the States so I think we're doing something right here.
It must be an amazing feeling to give some many young people an experience like this?
I think for the kids involved, it's all about boosting their self-esteem and confidence and I believe being a part of this show really helps them with that. It's an experience they can always hold in their hearts, for the rest of their lives and that's an incredible thing that we're able to give them. I love these kids – I do all of this for them.
What would you say if your favourite part of the process in putting together a fashion show like this?
Ooh, that's stumped me. Erm… what I find is that every single show we do is different, and it brings different challenges so what I've found and learned from the first show to this one, has made me grow so much.
With all of the wonderful work that you do, more often than not you will most probably find yourself submerged within the kidswear category, but how would you describe your own personal relationship with fashion and what would you say is your sense of style like?
I like anything that's beautiful – timeless, beautiful pieces. But like anyone, it depends on the day. You could see me one day and I'll be looking very classic and elegant, and then you could see me the next day and I'll have my cap on and my sweats… I'm just like everybody – my style is a reflection of my mood. This morning I was wearing my slippers, my sweats and I was lifting boxes of clothes, so I just wanted to be comfy, but now it's showtime I'm wearing this beautiful dress, I feel glamorous and I'm ready to have a good time.
Looking ahead to the rest of the new year, what do you hope to achieve with Mini Mode?
I want sponsorship for Mini Mode! I'm self funded at the moment which is fine, that's my biggest goal for 2020. Long term, I want to take this show to other countries but right now, I want sponsorship here in the U.K. so we can really take things to the next level.
And personally what do you hope for in 2020?
Personally, to keep on achieving great things! And to do that you have to open up, adapt and be receptive to new things around you, and I would say this past year, with all of my experiences, I've really been able to do that… I can feel my own personal growth. For example, standing here talking to you, I mean I could always do interviews before, but now I can really do interviews, like I don't care, I'm good. 2020 is supposed to be a very powerful year for manifesting everything that you want, so let's do this shall we?
You're here today with your brand new line 'Embroidery by FJ' how are you feeling ahead of the big show?
C: I feel quite chilled about it, I'm alright. Amy (Cara's friend and business partner) is really nervous though!
N: She needs a few more vinos down her (laughs). It's gonna be fine.
C: It's because it's such a big opportunity for us – you don't get chances like this often, so we're just throwing all we've got at it!
How did the idea come about to do a kids clothing range?
C: It came from me and Amy to be honest with you. We started this in her kitchen, on a whim! We bought a sewing machine, came up with some ideas and we just thought 'let's give this a go and see what happens'.
How have you found the whole process, creating this new brand from the ground up?
C: It's been stressful, I'm not gonna lie! There's so much that goes into it that you just don't think about. Like, a lot of our suppliers are in China and obviously, as we all know there's a lot of stuff going on out there at the moment – some of our stock was delayed, so we've been trying to sort that out! And then one of the organisers phoned me yesterday, she was like 'do you know when your items are going to be arriving?' and I was like 'what, they're not with you already?' We tracked them down and it all worked out but there was a moment where my heart stopped.
But you persevered and here you are today, moments away from seeing the collection on the runway…
I KNOW! Overall, we've enjoyed the challenge, and for us to be here and for our range being in this show is so exciting, it's such a massive opportunity that we really appreciate!
Today is also quite an important / significant day to many, February 14th… Happy Valentine's Day to you both!
C: Awh, thank you! I keep forgetting to be honest (laughs). We've been out for lunch which is probably the most romantic thing he's ever done for me on Valentine's Day.
N: Yeah thank you. But to be honest, I don't agree with it. If you scroll through Instagram, Twitter today it's just like who got the biggest bouquet of roses, who's more in love…
C: It's just a money making thing isn't it? It's a bit of a con.
N: I bought her flowers because I've had to.
C: Yeah but I told you not to.
N: She says that now, but if I didn't get anything for her she'd have kicked off.
C: Awh, I appreciated it though – they're lovely. But it's just one big competition isn't it? I wish people would be more real.
That kind of honesty is so refreshing, and is one of the many reasons why after all these years, people still really relate to the both of you…
N: Thank you, that's really kind of you to say. I like to think we've always been quite real and open about everything. You know, it's no secret, we broke up and then we got back together… it's just real life isn' it, sometimes it's hard.
C: I hope people appreciate our honesty and the fact that we're just ourselves. It's nice that the public have been able to follow us since being on the show, and we've felt that support from them when having the baby and getting married – it's a nice feeling.
What's coming up for the both of you this year?
N: We've got lots coming up, that we can't really talk about right now, but it's nice to know we're busy and we're working on new ventures and a couple of different projects, so it's all good.
C: Yeah it is, because it can be quite difficult in this industry to keep things going all the time – it can be quite up and down, and sometimes when you don't have anything going on or to look forward to it can be quite stressful.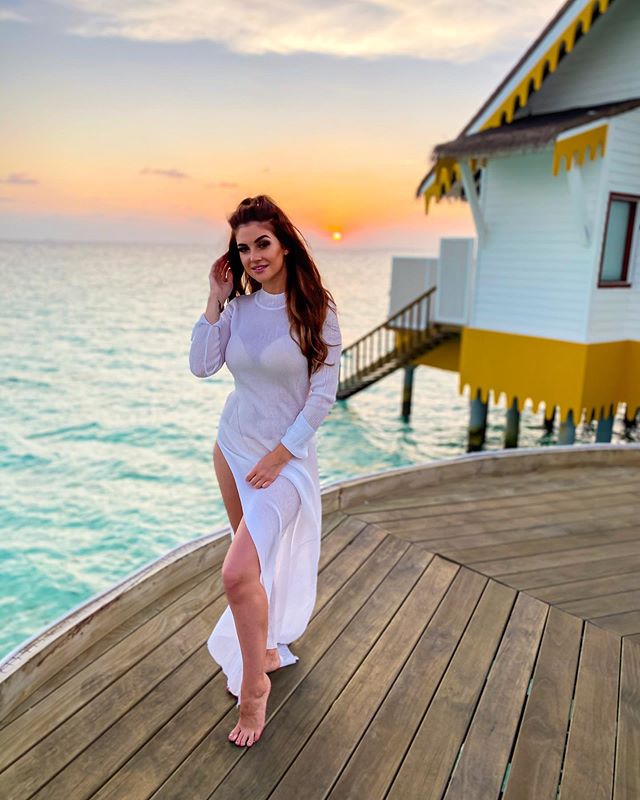 You look AMAZING today! With a busy schedule such as yours, 2 kids, a fiancé on prime time Saturday night T.V. plus all of your own work… how do you do it?
Oh I've no idea! Looking like this isn't a regular occurrence I can tell you (laughs) This is hours of preparation and planning, sorting the babies out first and getting them ready. Sometimes when I wake up in a morning it's so hectic right away, that it's a case of having a quick 30 second shower, putting my gym clothes on, barely brushing my hair and seeing to the kids and it's like 'my God, who even am I anymore?' So it's really nice to come out today and get a little bit dressed up, wear nice clothes, do my hair and make-up and just have a nice time.
You've built up quite an impressive following online, how do you feel about social media? And what does it do / bring to your life?
I enjoy social media. Sometimes I feel like it gives me a bit of a sense of normality, do you know what I mean? It's something that just lets me be me, otherwise you're 'just a Mum', like everyday can start to feel a little bit mundane sometimes so it's nice to use social media as a little bit of an escape. I don't want to say it's hard work, but I don't think a lot of people realise how much work does go into putting together Instagram content when it is your job, your work. It's nice to do something for me.
I guess it's always a nice way of doing something for yourself…
Yeah, I mean when you're a Mum, it can be easy to lose yourself in your kids so it's important to have an outlet for yourself. It's important to enjoy yourself and to be who you are. I feel like I'm still pretty young so I don't want to become to 'Mumsy' yet (laughs). Don't get me wrong, I LOVE being a Mum and I like being a young Mum – I can run around with them and have fun with them. It's tiring but I love it.
Looking at your Instagram, it seems like 2020 has been a pretty hectic year for you and your family so far!
(Laughs) yeah this year feels like it's such a busy year already. Obviously I just got engaged, so there's lots of wedding planning going on already. My eldest starts nursery this year, my baby turns 1… and obviously Jordan (member of Diversity) is super busy, as always, so yeah, there's a lot going on.
Speaking of Jordan, you're obviously holding down the forte at home whilst he's busy with presenting 'The Greatest Dancer' how much are you enjoying watching him do his thing on the show?
He's smashing it on there – he's doing amazing! He's a natural and it's something he really enjoys so it's lovely seeing him out there doing his thing. I went last week so I got to see Diversity perform which was amazing! It was a great night, it was really good to see Jordan doing his presenting thing as well as be up there and perform with the group. I was really proud. He's so passionate about what he does, it was a really beautiful moment.
He's fantastic on there, he's such a natural…
He comes off sometimes and he's like 'how did I do? Was it okay?' and I'm like 'you smashed it!' Like you said, he's got a real natural talent, he's amazing!
I'm sure the kids love watching their Dad on T.V. – do they watch the show at all?
The kids love watching him on T.V. especially Cassius! He loves watching Diversity dancing on YouTube so to get him to do anything like eat his dinner or breakfast we just put their videos on and he's just mesermized by it. He knows all the songs and tries to copy all the moves so it's really sweet.
Do you think you'd ever try your hand at presenting?
I don't know, I've never really thought about it. Jordan's really good at what he does and I don't think I could or would be as good as him, so I'd put a lot of pressure on myself to be as good as I could be… so I don't know, maybe if the right opportunity came along I'd give it a go.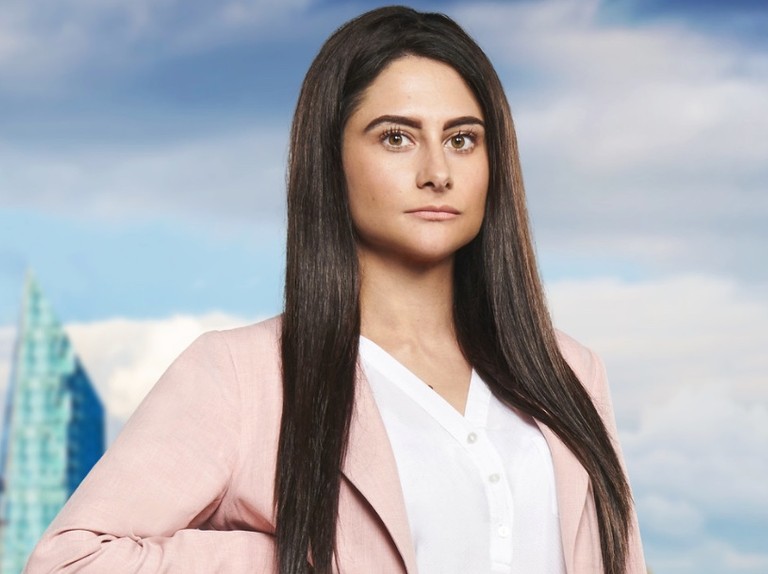 2019 was obviously an amazing year for you – winning The Apprentice was an incredible achievement! How are you feeling now, a few months on?
Yeah, everything's good – I've got lots of exciting plans! I've got a new shop opening soon, the first ones underway and really doing well, so there's a lot going on but it's all good.
How do work under that kind of pressure of trying to juggle and maintain everything?
I do work well under pressure to be honest. It's a bit like the show, when I was on it I felt like I was winning more because I was under pressure, so I like it, it pushes me to do better… winning the whole thing kind of proves that I guess (laughs) The pressure was good for me, if everything was too relaxed I'd get a bit complacent I think.
Mini Mode is ALL about empowering kids and making them feel comfortable and confident in what they're wearing – how do you approach fashion and styling when it comes to dressing your son and yourself?
Well, we like to slay (laughs). My son's 7 years old now, so he's developing his own little personality and he knows what he likes and what he doesn't – if he'd picked what to wear today he'd have come in a football shirt. For me, and how I like to dress, I like to experiment. Today I feel like I've gone all housewifey – I've even got a bow on I mean come on?! I just like to have fun with it all.
It must be nice to have a day out with your little boy and come along to an event like this?
Yeah, it's really nice. I mean, he's a child model, so it's good to be on the other side of things for a change!
Looking ahead to the rest of the year, what do you hope to achieve in 2020?
I just work all the time to be honest with you, other than my son, that's my focus. I'm really into getting this shop going – I've not been in today and all the staff are on at me on email saying 'this persons here to see you!' and 'what are we doing about this?' So I because I've missed today I'll work over the weekend to try and catch up. But that's what you've got to do if you want something to be successful.
We're one month into the New Year, how is 2020 treating you so far?
Good, it's really good. It's funny because when you're freelance, at the start of every new new year, even though nothing's really changed, you've still sometimes got to reach out to people and start to make all of your connections again! But it's fine and everything's really good.
What projects are you working on at the moment?
I've got a new show coming out on Channel 4 in March which I'm really excited about! It's all all about fitness for the disabled – I've filmed it already and it's going to be great! It's a four part series and I feature in the first episode, doing some bits of reporting and visiting some gyms to see how accessible there are. It's really inspired me.
That's obviously something really important to you…
Yeah, it really is. If you have a disability and as a result you've got limited mobility, the less you do the more it impacts your well-being and your physical and mental health. I feel like we should be investing more into people with disabilities so that's why I'm here and why I'm campaigning.
What one dream to you hope to achieve this year?
Well I'm doing lots more presenting now, which I really love because I'm such a people person and I love talking. I'll admit though, I've not done any autocue work yet – the thought alone absolutely terrifies me! However I was at ITV London News the other day, and Nina Hossain said she would give me some training! Part of me loves the idea but part of me is scared because… it's Nina Hossain!! But hey, as I always say, dream big!
And finally, as we're here at with Mini Mode today, can you tell us a little bit about your relationship with fashion and what you're most looking forward to about the show?
I love clothes! And to be honest with you, I buy from the kids sections so it's great to be here today! Zara is my favourite shop, they always have great stuff – I could spend a fortune in there to be honest with you!
---
To find out more about Mini Mode visit their website here.
BIG THANKS to the incredible team at JV Publicity for having us – congrats on putting together another fantastic event!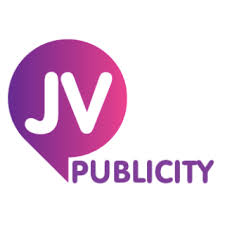 Let us know your thoughts on Mini Mode over on Twitter @CelebMix now!