British pop goddess launches rousing track to inspire the masses!
Ahead of the release of her eagerly-anticipated fifth studio album Infinite Things next month, BRIT Award winner Paloma Faith has today (October 29th) premiered the second single to be lifted off of the record, Gold.
Written by Sigrid and Steve Mac (Liam Payne, Westlife, Ed Sheeran), the super powerful and uplifting pop track radiates with undeniable effervescent energy – it's messages of self-belief and acknowledging our own self-worth perfectly reflecting Paloma's self-professed renewed positive outlook on life.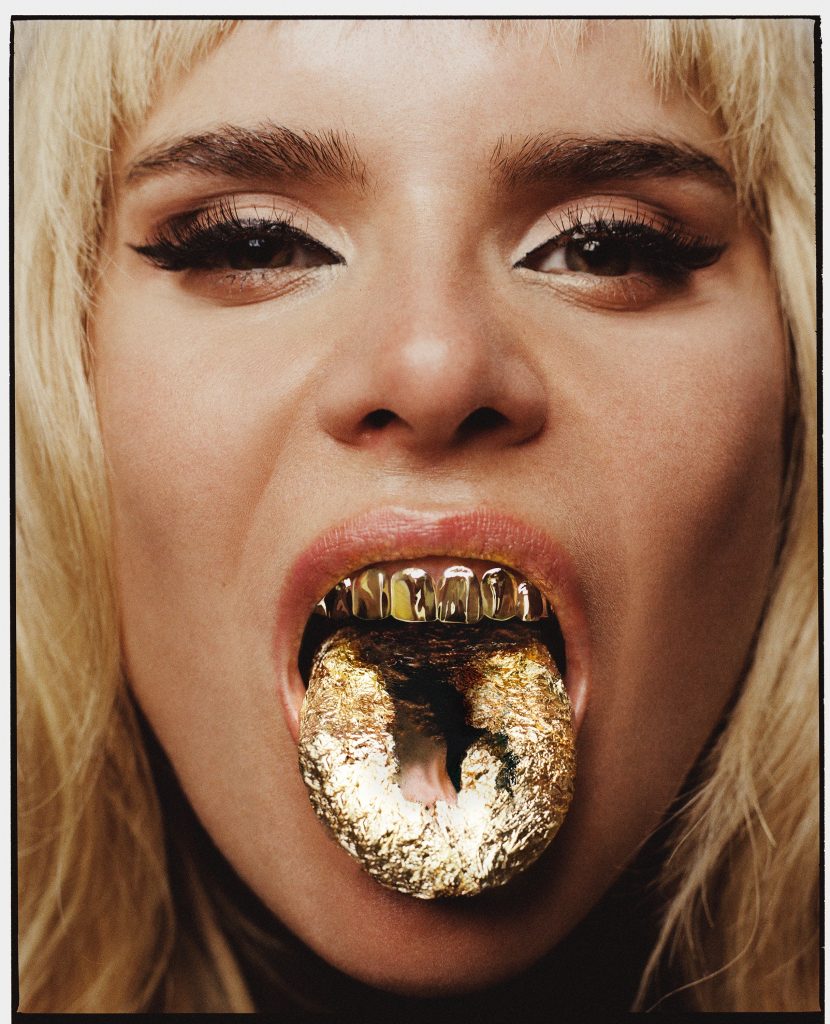 "Got nothing in my way…"
"'Gold' is a song about how the spirit conquers everything and whatever you are going through your true virtues are inside you." Paloma says explaining the inspiration and meaning behind the track.
"It's the only song on the album which wasn't recorded in my basemen (laughs). It was recorded at Steve Mac's studio, who penned the song with the wonderful Sigrid, and as a result it just embodies freedom and joy and a celebration of life, perfect escapism for a time when we need to remember we are free spirits."
Listen to Gold Below:
---
"I found something to believe in…"
For the tracks accompanying music video, directed by David Wilson (Arcade Fire, Arctic Monkeys, Christine And The Queens) and shot on location in Hackney, North London, we see a jovial Paloma Faith – decked out in a vibrant and voluminous pink ball-gown with gold boxer-shorts and biker boots – skip her way through the capital's city streets before teaming up with a fierce looking troupe of dancers and singers to perform the tracks empowering and life-affirming lyrics in an abandoned and dis-used building-site.
Speaking of her experience filming the energetic clip Paloma reveals: "I was about 2.5 months pregnant when we shot it, and there was a heatwave of 38 degrees…. I still hadn't told anyone I was pregnant so I had to pretend it was all fine, which would have been ok… if I wasn't hanging off a giant yellow digger! It was physically demanding but the people who worked on the video and the other dancers were joyous and kept me so buoyant I didn't realise until I got home I was shattered!"
Watch the official music video for Gold below:
Gold is available to buy / download / stream now.
Paloma Faith's brand new album Infinite Things is set to be released November 13th and is available for pre-order here.
---
Let us know your thoughts on Paloma Faith's new single and music video 'Gold' over on Twitter @CelebMix now!