On 24th January KPOP group PENTAGON showcased their new mini-album and spoke about each track from their points of view. All of the members sported outfits that were the colour pallete of black. With each member pulling the colour pallete off with their own unique styles. We definitely think this added the edgy but aesthetic look.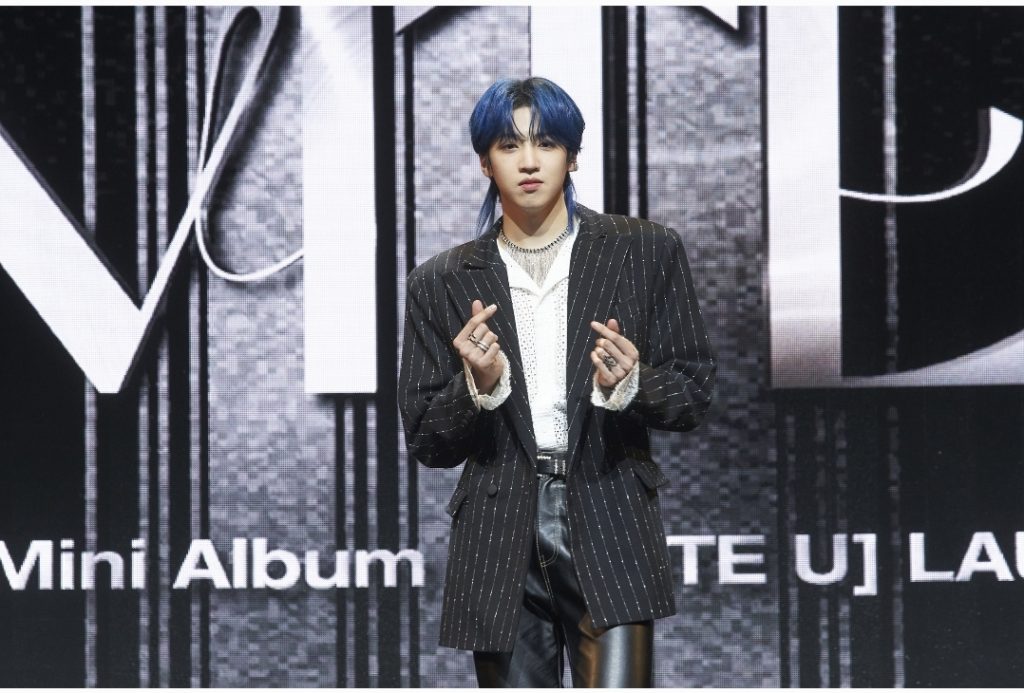 Wooseok sported a black pinstripe blazer with a white patterned shirt, with leather trousers. He accessorised with rings.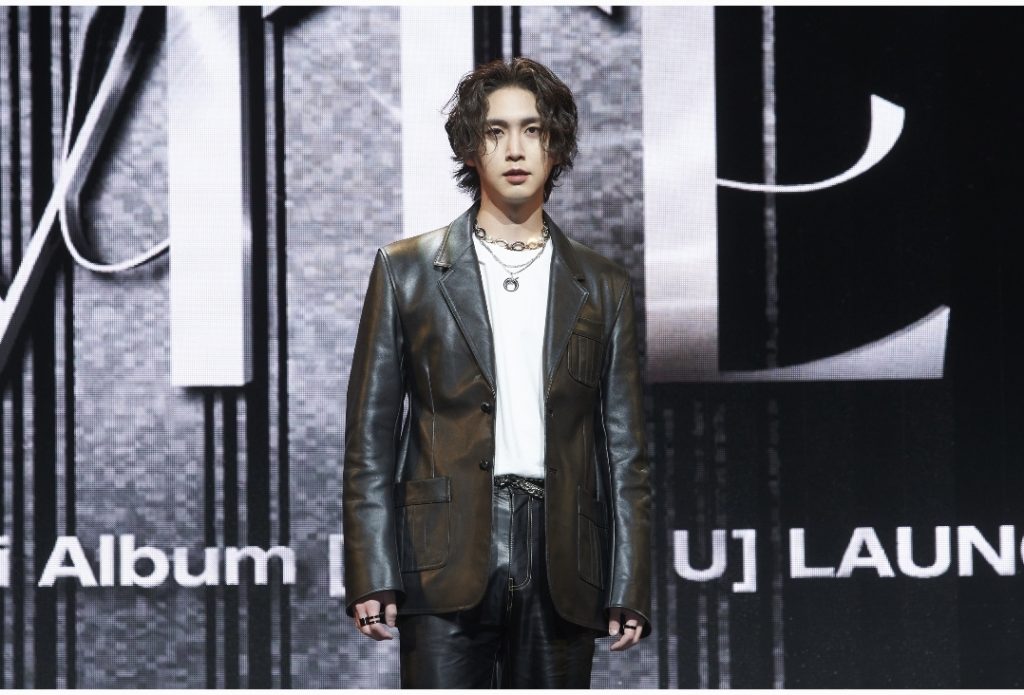 Shinwon sported leather trousers with a white top and a black leather jacket. With the added accessory of a silver pendant and also some rings.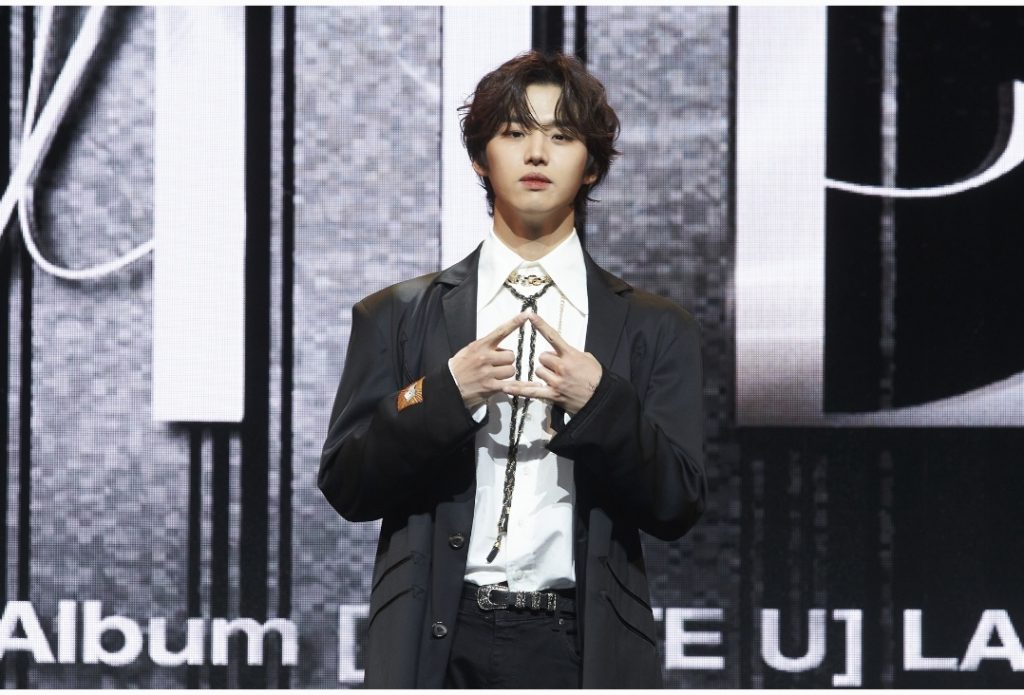 Hongseok sported a black suit with a white shirt and a bootlace style tie. With a gold chain.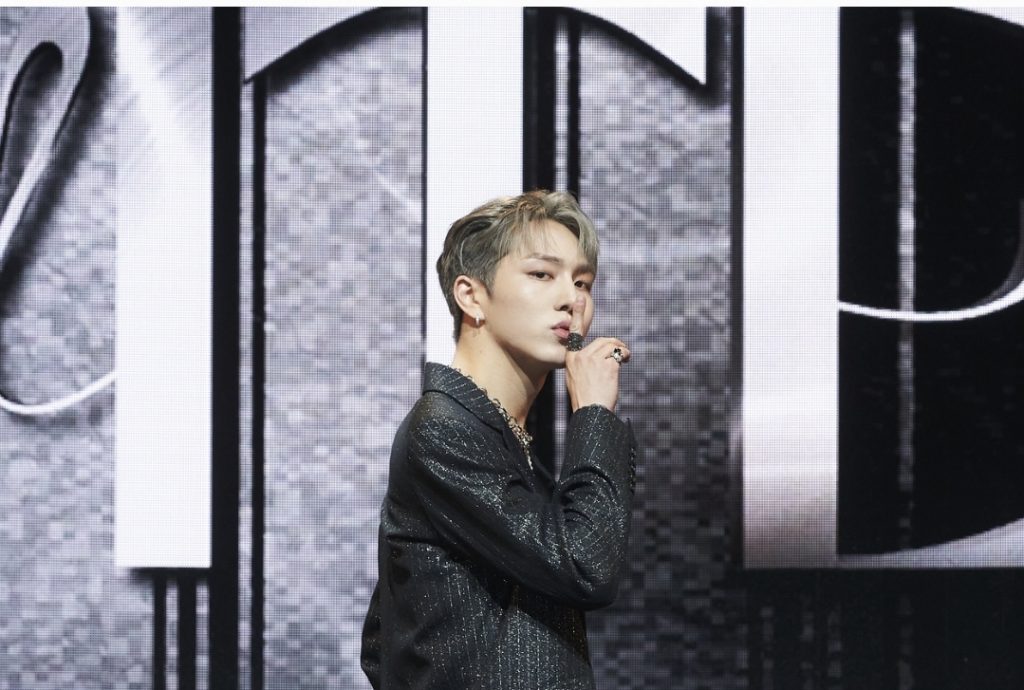 Kino also sported a black suit. This time with a black jacket with white pinstripes. We absolutely loved the fact the jacket was glittery. He also accessorised with rings and a silver chain.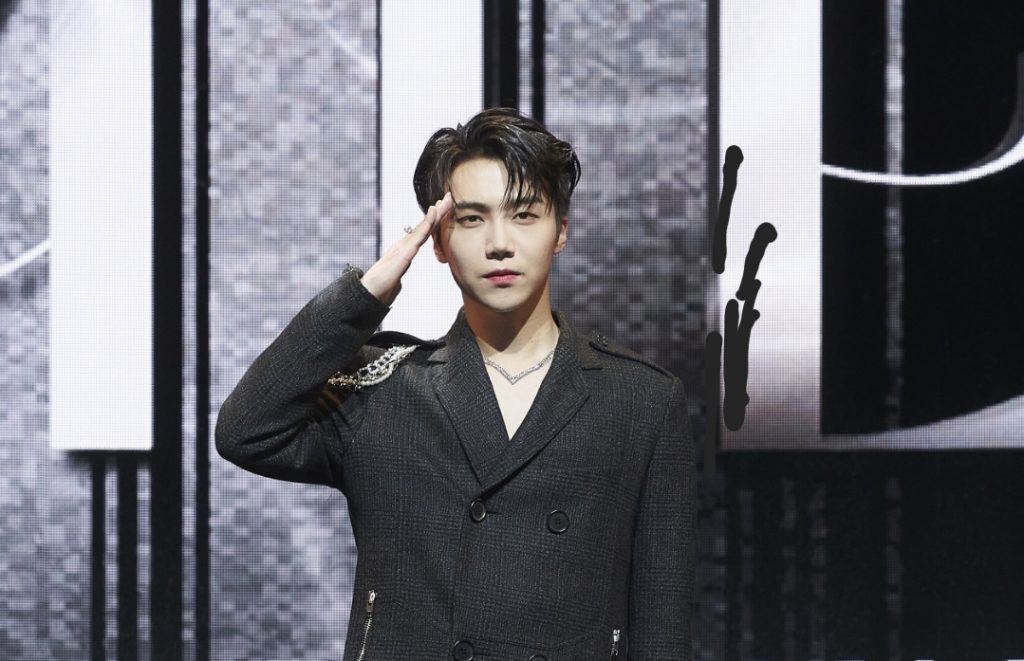 Jinho sported leather trousers with a jacket. The jacket had a chain accross one shoulder. He accessorised with rings and a artsy necklace.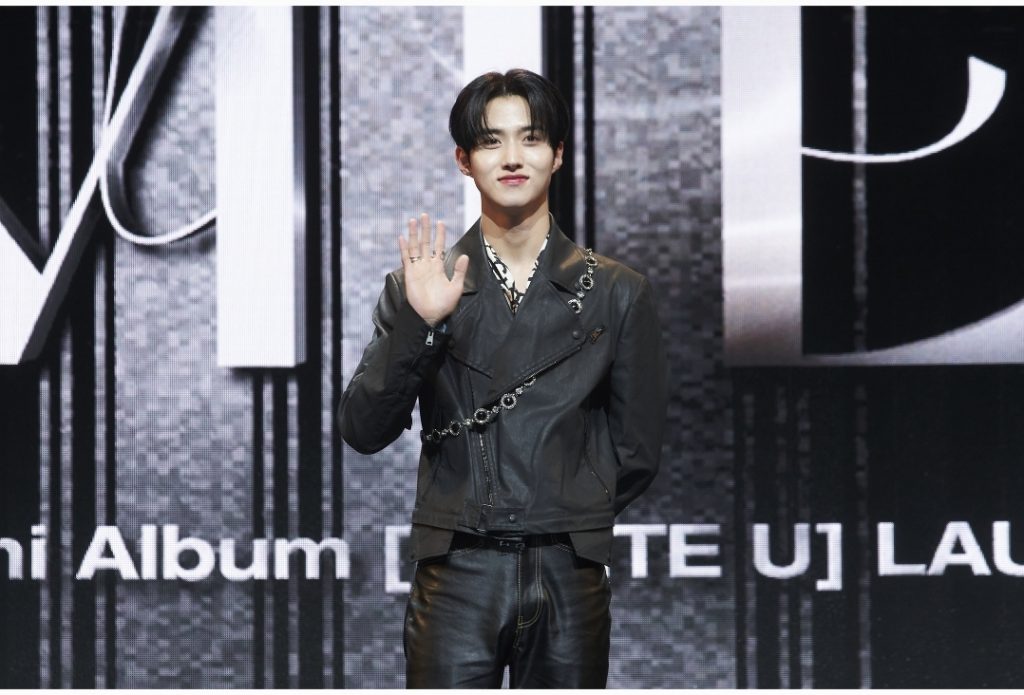 Yeoone accessorised with leather trousers and jacket. The jacket had a ring chain accross the one should down the the waist of the jacket. Her also accessorised with some rings.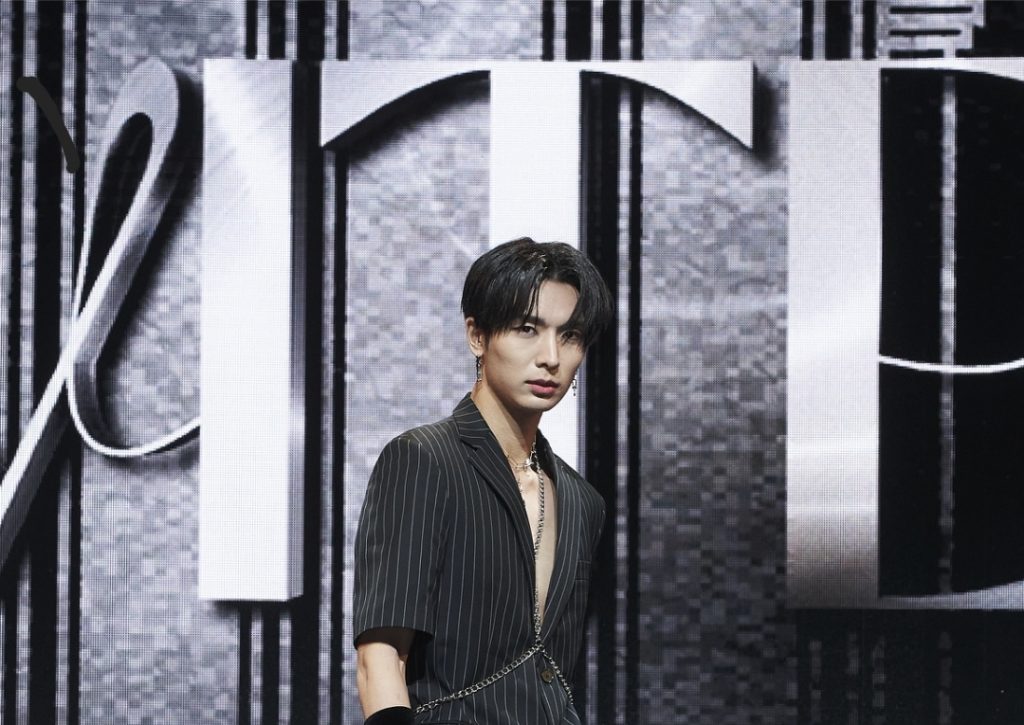 Yuto sported a short sleeved black with white pinstripes shirt that had a chain accross it. He also accessorised with some earrings and gloves.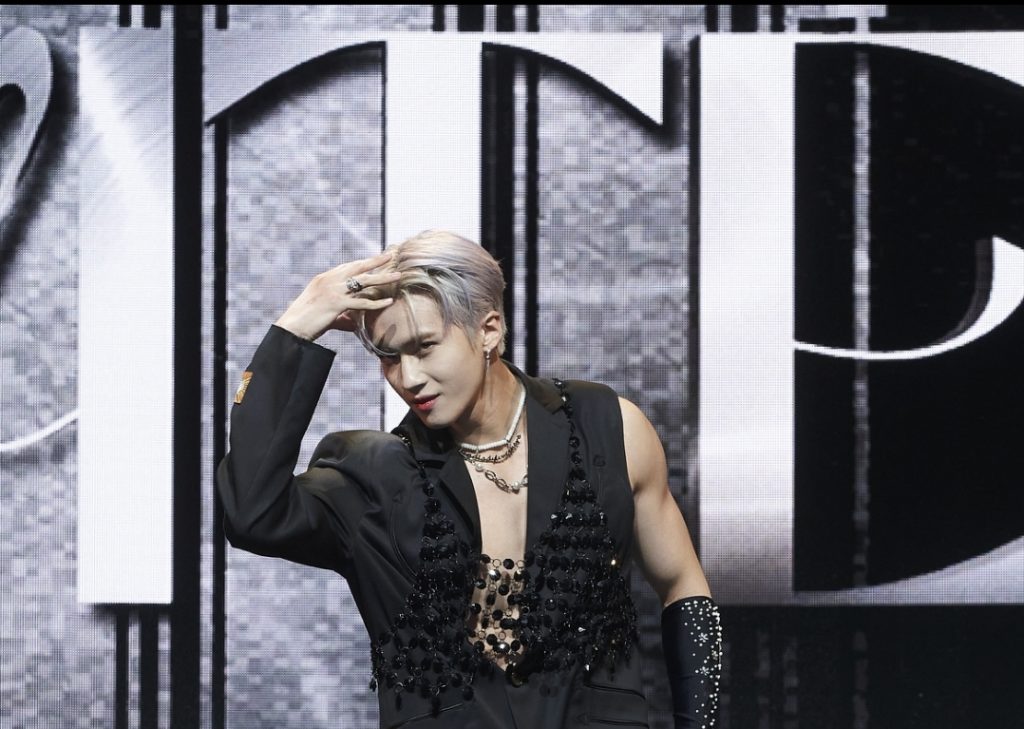 Yanan sported a long sleeve on one side and short sleeve on one side blazer. He accessorised with a glove on the short sleeved side.
The music video for 'Feelin' Like' was also premiered. The track has some great Choreography. Kino spoke about how the dance style was 'Sculpture Dance'. As for the whole mini-album Shinwon suggested that PENTAGON wanted to give fans something new and different in comparison to previous comebacks.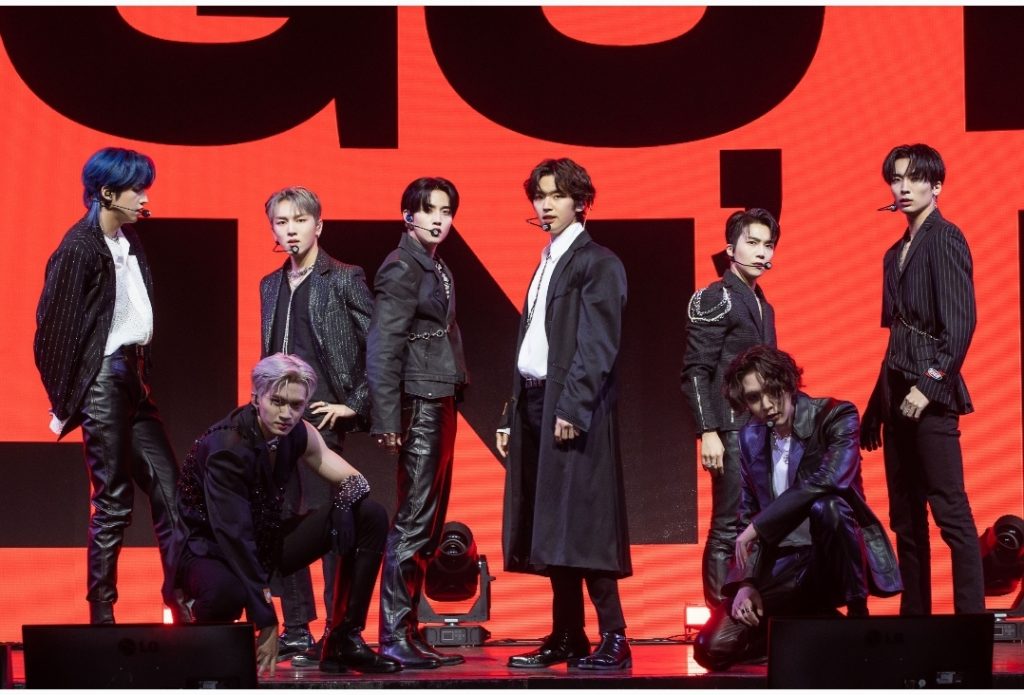 Let us know what you think on twitter @CelebMix