LGBTQ+ people in the music industry continue to struggle to openly be themselves in the workplace. In order to help make positive changes in the music industry and to support change across all UK industries, a new network has been formed – Pride In Music – a collective working to create a cross-industry network for the LGBTQ+ community, artists and allies working within British Music.
In 2018 Stonewall revealed there are still issues in the workplace across all UK industries for those who identify as LGBTQ+. Statistics show that as many as 35% (rising to 51% for Trans) of staff hide the fact that they are LGBTQ+ at work for fear of being discriminated against.
Almost one in five have been the target of negative comments or conduct from work colleagues in the last year because of their identity. A similar percent also stated that when looking for work they were discriminated against because of their sexual orientation and/or gender identity.
Founded by David James Lennon, Guy Howes and Jamie Ahye with committee support from Blake Price, Mark Fabish, Simon Jones and Sophie Harley, Pride in Music is the first cross-industry network group, offering those working in the music industry a place to socialise and network, and will also provide peer support and employer education, with future plans to broaden the scope of help offered.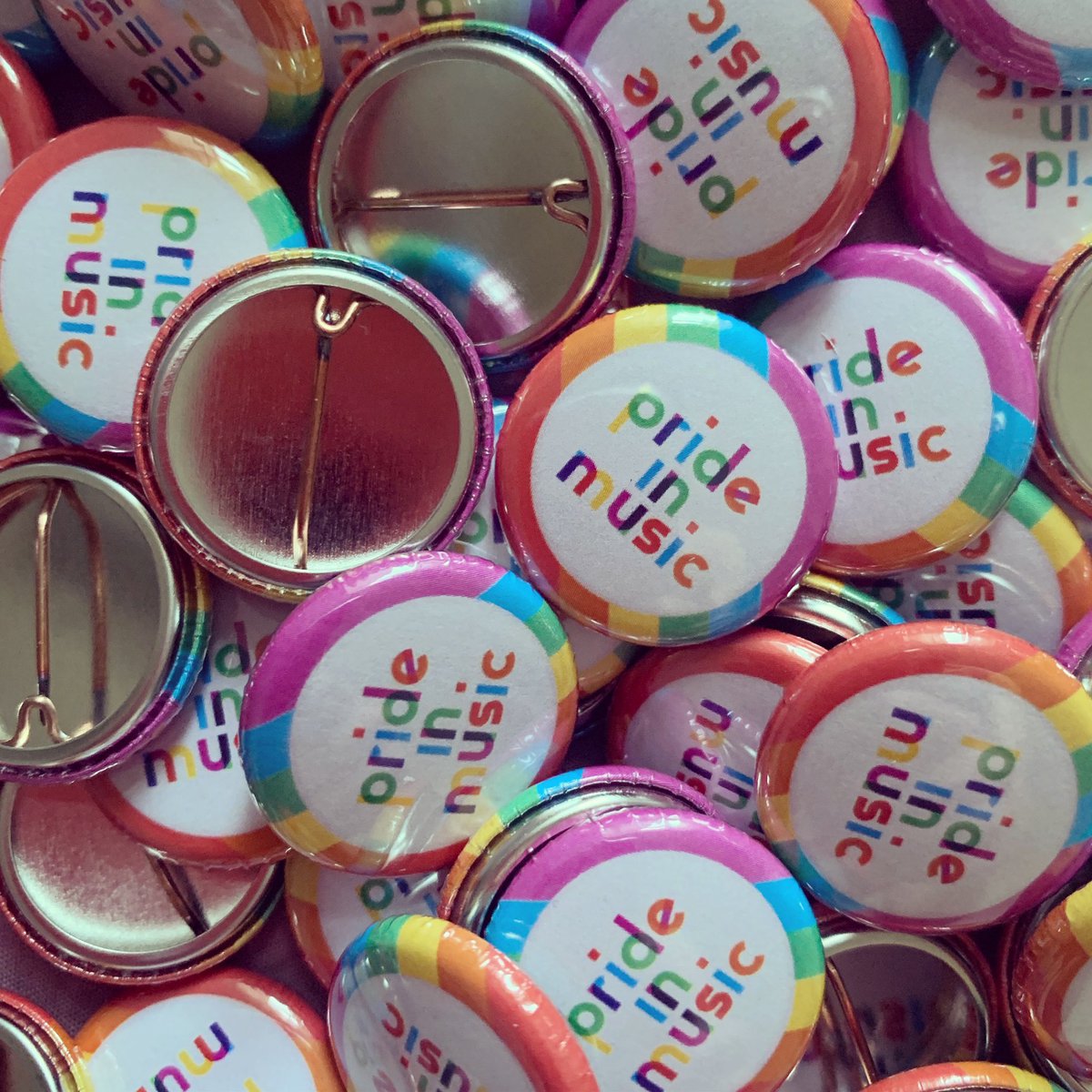 'As an industry we strive to promote and celebrate diversity with the artists and musicians we work with – yet we still have so much to do to address LGBTQ+ stigmas and encourage more diversity in the workplace.' said Guy Howes (Creative Artists Agency).
Jamie Ahye from Atlantic Records adds 'When thinking about setting up the network it became really apparent that we could work across so many different areas, not only to benefit our members but to help other LGBTQ+ charities, spaces and companies. Across 2019, Pride In Music will be fundraising for our key charity partner (more news to come soon), working alongside key festivals & promoters to encourage bookings of more LGBTQ+ musicians, hosting panels and by the end of the year, our goal is to have set up a peer to peer mentoring scheme for the members of the network.'
'We are considerably lucky to work in a creative industry based on such rich and varied cultures and histories' adds David James Lennon. 'However in recent years it has become clearer that in comparison to our counterparts in film, television and media those of us driving the front-line output of these organisations behind the scenes still remain relatively underserved. I hope that by forming an organisation like 'Pride in Music' we can provide a service to help those in need who may be less fortunate in dealing with mental health issues, anxieties and other consequences that arise with these topics and provide a rich and varied community for networking, peer mentoring, social engagements, education within all areas of the workplace and encourage overall visibility'.
Pride in Music are already gaining support from companies in the community, including East Creative, the incredibly successful team behind Sink The Pink and Mighty Hoopla.
East Creative and Pride in Music will be working together to give a developing LGBTQ+ artist the opportunity to take to the stage at this year's Mighty Hoopla festival on June 8th. The chosen artist will be included in all promotion for the festival, providing them with a great platform and huge exposure.
As part of this partnership, East Creative and Pride in Music will also be working to offer work experience placements to unprivileged LGBTQ+ youth; with opportunities including options to work as an Artist Liaison or Runner on the day of Mighty Hoopla, to give someone first-hand experience of what it's like to work behind the scenes at a major music festival.
Other companies & brands bringing support for launch of this venture include The Music Managers Forum (The MMF), Pernod Ricard (Absolut), We Love Pop and live music venue, Omeara London.
Pride in Music founding members include Guy Howes ( Creative Artists Agency- CAA), David James Lennon( AMLOR Music), Jamie Ayhe (
Atlantic Records, Warner Music Group ), Blake Pierce (Universal Music Group), Mark Fabish (BMG), Simon Jones (Simon Jones PR) and Sophie Harley (First Access Entertainment).
Others companies with founding members include: PRS, Kobalt, Mute, Concord Music and Modest! Management .
You can find out more about Pride in Music here. You can also follow on Facebook and Twitter.
Let us know your thoughts on Pride in Music at @CelebMix!