It's been about three years since the legendary show aired the last episode of its final season, and to say that Psych fans were heartbroken would be an understatement. But at the same time, their hearts were filled with joy since the last episode was everything that we've ever wanted, and so much more. It's the proper goodbye episode that not many shows get…
After three years of relative silence, the crew that worked on the show announced on social media that the show is far from over, at least for now. The actors and writers brought sheer joy yesterday when they shared the official news of a Psych movie being on its way.
http://gph.is/2c7cx2g
Holy pineapples: A #Psych revival is happening!! https://t.co/HdiAiz3yYQ pic.twitter.com/sbobrIAaW8

— Michael Ausiello (@MichaelAusiello) May 8, 2017
Time for a Psych reunion!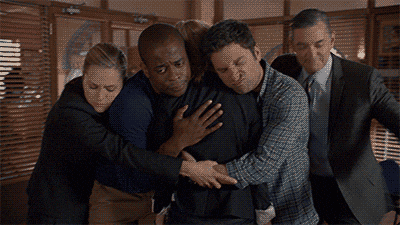 Psych-os! Thanks for sucking it and waiting for iiiiiiiit. Happy early yule! And thanks for always being there @MichaelAusiello ?????????? https://t.co/LU2Ke8dKj3

— Ja?es Roday (@JamesRoday) May 8, 2017
PsychOs!!!! Whaaaaaaaaaat?!!!! ??? @MichaelAusiello @JamesRoday https://t.co/6AjADUot6L

— Dulé Hill (@DuleHill) May 8, 2017
Psych-o's! It's happening! ???????????? https://t.co/CVUfrQO2KB

— Maggie Lawson (@maggielawson) May 8, 2017
Well I guess the pineapple is out of the bag!!' https://t.co/NfpPwAkgix

— Kirsten Nelson (@nelsonKirsten) May 8, 2017
I'm sorry, Psych? I remember that somewhat but its all a bit fuzzy. I'm Henry? The 8th? Fonda? Ford? It all becomes a scramble of eggs.

— Corbin Bernsen (@corbinbernsen) May 9, 2017
This seems like an incredible way to force @DuleHill to respond to my tweets, emails, and phone calls. @JamesRoday https://t.co/ydlOVwIPKO

— Steve Franks (@SteveFranks) May 8, 2017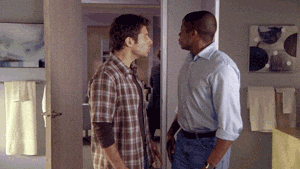 So what will the movie be about? Well, according to the official logline:
"The ambitious friends — along with some returning fan-favorite characters — come together during the holidays after a mystery assailant targets one of their own. A comedic thrill ride follows, as the wild and unpredictable Psych team pursues the bad guys, justice …and food!"
Chris McCumber from NBCUniversal Cable Entertainment issued a perfect statement about the whole ordeal:
"Psych is a beloved part of our USA family, and what better time to reunite with family than the holidays. Steve and James have taken the unique brand of comedy that the series honed over eight seasons and packed it in to a two-hour movie that successfully rekindles one of the greatest bro-mances in television history."
Now, a lot of the information is still unknown, but with a fantastic team up of actor James Roday and creator Steve Franks, we'll expect nothing but utter familiar Psych awesomeness from the film.
https://www.youtube.com/watch?v=XLJQZBCCjF4
And don't you dare think that we won't be keeping an eye out for some of the other beloved characters from the show's history, like the legendary Pierre Despereaux (Cary Elwes), the loveable Buzz McNab (Sage Brocklebank), and the quirky coroner Woody Strode (Kurt Fuller).
Also, let's get Curt Smith on the soundtrack.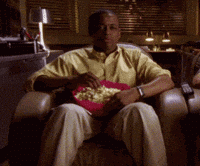 Are you as excited about a Psych reunion as we are? Tweet us at CelebMix and let us know!
http://gph.is/2c9RfCX