British jazz-pop singer-songwriter Purdy makes a bold statement on her latest single, Sink Or Swim – a poignant and rousing track about the current global climate crisis, and released in conjunction with COP26, the United Nations climate crisis summit.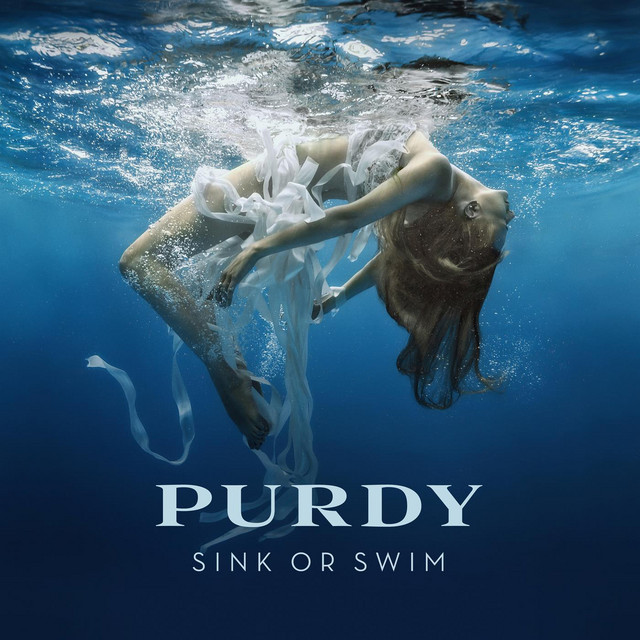 "We are the masters of our fate…"
Passionate to champion a cause so close to her heart, Purdy has teamed up with David Jones, the founder, scientist and speaker for Just One Ocean – a conservation charity that by working alongside organisations, governments and business is dedicated to "protecting the ocean for future generations through science, education and communication."
Straight from his talk at COP26, David will also be doing a free presentation and Q&A session at an event hosted by the Loving You singer, about the marine plastic pollution crisis at The Kenton Theatre in Henley-On-Thames. 
Commenting on the track, Purdy says in a press release: "I remember as a child walking into the supermarket with my Mum and wondering where all the rubbish went. I wish I'd questioned harder and been as brave as Greta Thunberg. There comes a time when you can't ignore the facts or the fears that are reverberating around our collective consciousness on a day to day basis. 'Sink or Swim' was written in response to my fear for our oceans, our planet, our future and our children's future. I'm desperate for our world leaders to make the necessary changes at the COP26 while there's still hope. This felt like the right time to share this song." 
Of the singles accompanying artwork, the singer adds: "The original artwork was a painting I did of a girl swimming which when flipped around looked like the girl sinking. Then I teamed up with graphic designer Stuart Crouch who came up with this strong visual which we agreed felt powerless and powerful all at once. It looks like it feels. Like we are hanging in the balance!"
Listen to Sink Or Swim below:
---
As an accomplished musician and recording artist in her own right, Jazz singer Purdy has carved out quite the incredible career for herself following the release of her debut album Diamond In The Dust back in 2015.
From her highly praised support tour with Jools Holland, to performing a self-penned Remembrance song in front of 90,000 people at Wembley Stadium, guesting with Jamie Cullum on the BBC Cheltenham Festival stage, opening up for Lana Del Ray on Richard Branson's Necker Island and singing with Simply Red on The Royal Variety Show – the super talented singer/songwriter has done it all!
Influenced by 'the greats' including Nina Simone, Julie London, Nancy Sinatra and Amy Winehouse, the Henley-On-Thames native wowed television audiences around the world last year following her show-stopping performance of Frankie Valli's classic hit Can't Take My Eyes Off You in the Netflix series, The Crown – the historical drama that portrays the story of the Royal Family from 1947.
With season 4 of the show chronicling the relationship of Prince Charles and Princess Diana, including their now infamous 1983 tour of Australia in 1983, Purdy appeared as the lounge singer who serenades the royal couple as they perform their first publicly filmed dance.
Sink Or Swim is available to download / stream now.
---
Let us know your thoughts on Purdy over on Twitter @CelebMix now!