Rak-Su have delighted fans around the world this weekend, with the release of their highly anticipated new Lost Tour EP – an eclectic mix of six epic tracks, that sees the beloved British group sounding more alive, more confident and more self-assured than ever before!
With production credits from the likes of Ebenezer (Ashnikko, Stefflon Don, Darkoo), p2J (Burna Boy), Anthony Trueman and GRAMMY Award winning producer Elias Näslin, and featuring collaborations with Celina Sharma and Donel, the extended play serves as the start of a brand new chapter for the band, as an independent act, releasing music on their own terms and in total control of their creative destiny.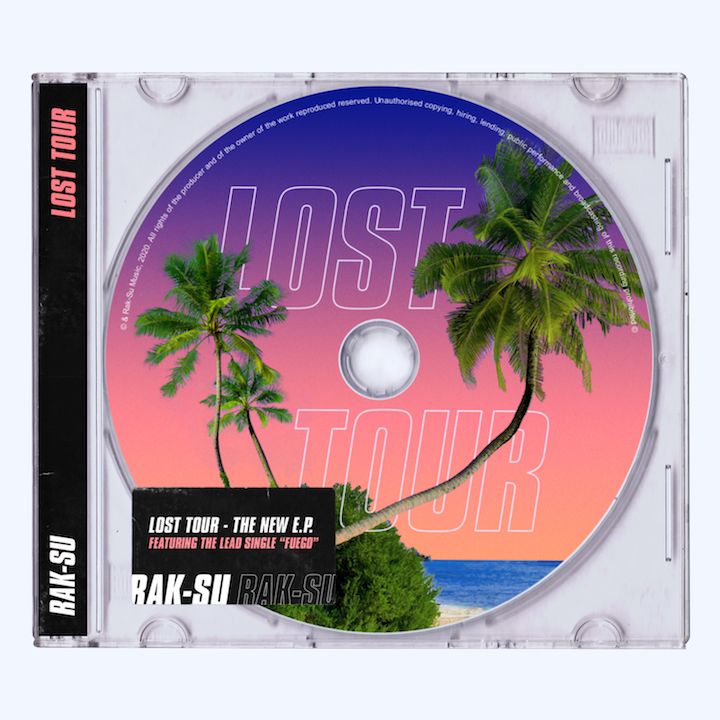 ---
With it's vibrant mix of styles and flavours, irresistible rhythms and gloriously infectious melodies, the Lost Tour EP finds the boys from Rak-Su back doing what they do best – creating ultra-modern, trailblazing R&B/pop inspired bops that undoubtably change the musical landscape and blueprint for what it means to be a 'boyband' in the modern world.
Inspired by their genuine love of making music, the group manage to further develop their signature sound, by skilfully experimenting with old school sonic trends and pairing them with contemporary beats, to create a cohesive body of work that packs punch; with each track exuding a tangible sense of empowered energy that radiates through the airwaves and into the pop universe.
---
Girls Like You (Official Music Video)
---
As a band respected for showing incredible courage and resilience in fighting back from a place of adversity, on The Lost Tour EP Rak-Su wholeheartedly embrace their power as a collective – relishing in the luxury of their new found creative freedom, and rediscovering their musical mojo to produce some of the most innovative and exciting music of their career so far.
The Lost Tour EP Tracklist
Fuego
Left Right (featuring Donel)
Girls Like You (featuring Celina Sharma)
Lowkey
No Contest
Switching Sides
In a joint statement released to accompany the launch of the EP, the band say: "'The Lost Tour EP' means a lot to us! A lot of it is in the name! Partially because we missed the chance to  tour with the fans but also because we started making this when we left our label, left management and probably felt a bit lost ourselves; but the music helped us find ourselves & in September we'll be back on tour again!"
---
Left Right (Official Music Video)
---
In support of the EP's release, Rak-Su will hit the road this coming September to play a series of headline shows across the UK and Ireland, in major cities including Dublin, Newcastle, Manchester, Birmingham and London. Tickets for the shows are available for purchase here.
The Lost Tour EP is available to download / stream now.
---
Let us know your thoughts on Rak-Su over on Twitter @CelebMix now!