On Wednesday 23rd November N-Dubz performed at the O2 Arena for their second night on their tour headlining the sold-out venue.
Whilst adoring N-Dubz fans enjoyed support acts Wes Nelson and Russ Millions, an excited atmosphere filled the arena in anticipation for the returning trio to return to the stage.
The gig started with Tulisa, Dappy and Fazer performing the well-known track 'I Need You' and a crowd favourite 'Girls'. It was amazing to see fans singing along to the band at the reunion tour. N-Dubz were full of energy, jumping around the stage entertaining their screaming fans.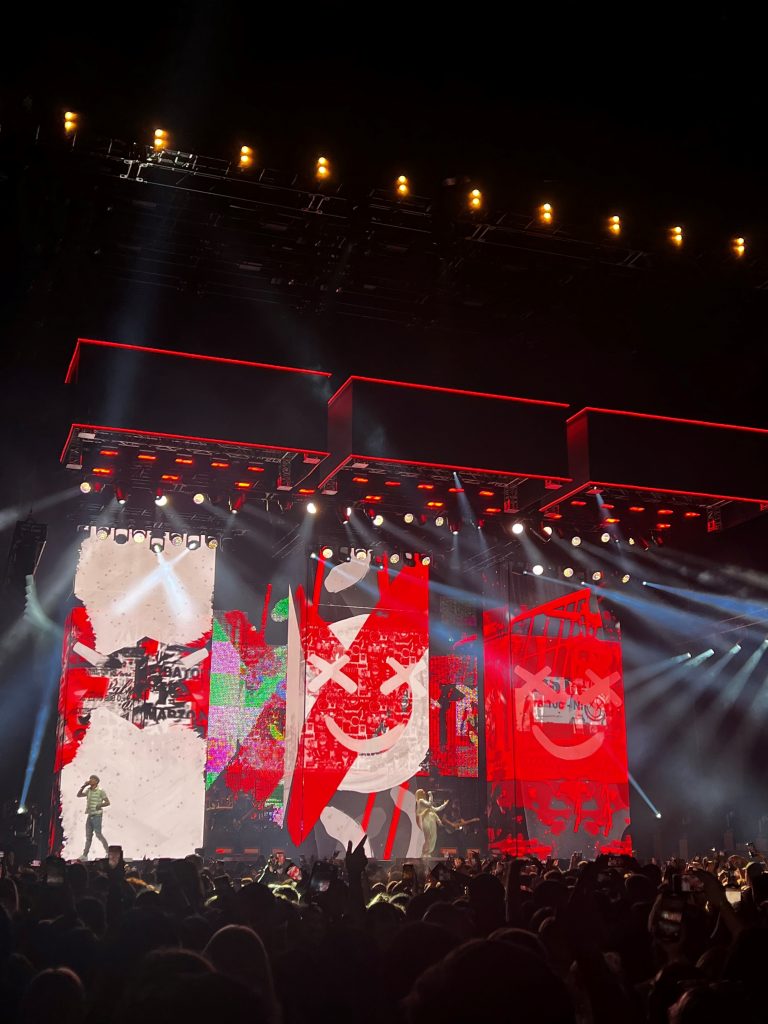 Photo Credits: India Tabony
There were several moments during the show where videos were played of N-Dubz growing up, reminiscing of the times 11 years ago with their fans. The trio swiftly entered the stage again with an outfit change, performing 'Better Not Waste My Time'. Dappy kept shouting "there is no concert like an N-Dubz concert!" The band then bought two members of the audience onto the stage to sing 'I Swear' with them.
There is no doubt that the band are great performers, and this shows in their range of tracks, especially during 'Papa If You Can Hear Me' and the classic 'Best Behaviour'. With yet another video montage of the group and an outfit change. The group came out to the O2 Arena on big blocks to play 'Playing with Fire'.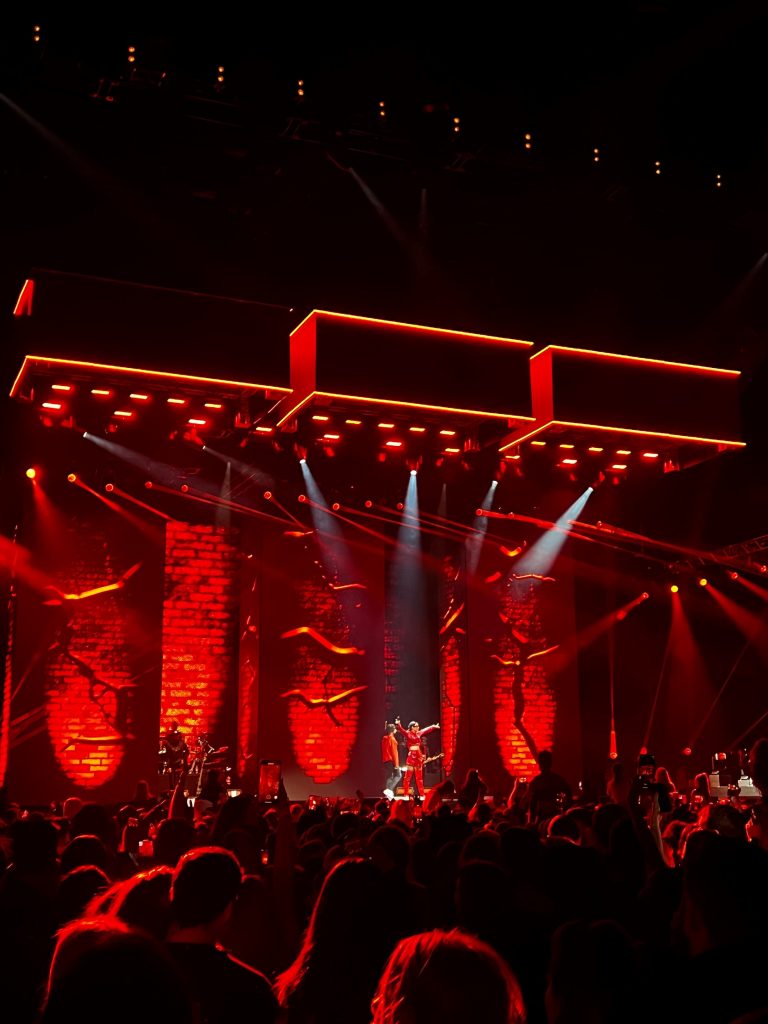 Photo Credits: India Tabony
There were many heartfelt moments during the show with Tulisa, Dappy and Fazer connecting with their fans by using their phones to take personal photos and videos whilst on stage. Especially when Dappy was singing riffs on the spot to a random backing track.
For the well known track 'No Regrets' the band encouraged fans to be on their friends shoulders to create an immense atmosphere for the song. Fans knew the tune word for word, singing it back to the trio. This ended the show, with the crowd chanting "one more song, one more song'.
N-Dubz ran back onto the stage to perform 6 more songs for an encore, which included 'Charmer' and 'Number 1'. Overall this was an amazing show and definetly worth seeing!
The group are in the middle of their tour with many dates still left to purchase tickets for,you can get your tickets on Ticketmaster here:
London O2 Arena – Thursday 24th November
Birmingham Utilita Arena – Saturday 26th November
Leeds First Direct Arena – Sunday 27th November
Cardiff CIA – Monday 28th November
Cardiff CIA – Tuesday 29th November
Liverpool M&S Bank Arena – Thursday 1st December
Sheffield Utilita Arena – Friday 2nd December
Newcastle Utilita Arena – Saturday 3rd December
Manchester AO Arena – Sunday 4th December
London O2 Arena – Tuesday 6th December
Nottingham Motorpoint Arena – Wednesday 7th December (rescheduled date)
Let us know what your thoughts of the N-Dubz reunion tour on Twitter, @celebmix.