On 27th August Olly Murs performed at the Scarborough open air theatre. The show is a part of his 2021 and 2022 summer tour. Originally all of the dates of the tour were going to take place accross July and some at the beginning of August. However, with the Coronavirus restrictions being uncertain most of the tour dates were rescheduled.
Olly's support act for the Scarborough show was 'The Feeling'. The lead singer is best known for writing the hit musical soundtrack 'Everybody's Talking About Jamie'with Tom Macrae. The band is known for the song like 'Fill My Little World'. We absolutley loved the band's set that they performed to warm the audience up ready for Olly Murs to take to the stage.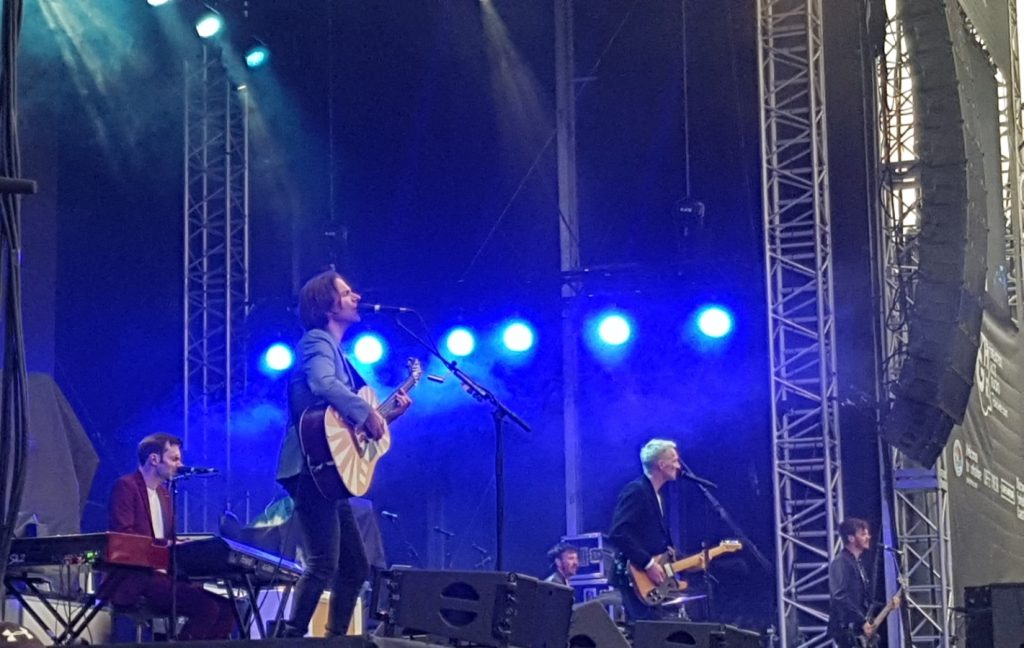 Olly's vocals were top notch as usual. He is currently at his best in his fitness game after spending lockdown training with his girlfriend Amelia. While she prepared for her bikini competition.
When Olly took to stage he kept the crowd entertained the whole night. With a mix of his old songs, medleys of his songs mixed with a cover. One example was his song that he collaborated with Shaggy on, 'You Know I know' mixed with 'It Wasn't Me' a song by Shaggy. In addition to all of this, there were of course some covers of disco classics like 'Disco Inferno'. It was definately a night to remember. We were certainly dancing and singing along the whole time.
Since lockdown restrictions and limits on social gatherings have been lifted concerts have had a more special feeling. We often take for granted that we can go and see live music. With watching our favourite artists perform being quite accessible to us. In March 2020 we of course had big shows taken away from us. Olly Murs last toured in 2019 when he performed his UK arena tour. Since Coronavirus restrictions have been lifted, we think that being in a crowd and enjoying live music again, will have that new special feeling for quite a while yet. We certainly could not help but look around at some points during the show at the rest of the crowd.
Let us know what you think on Twitter @CelebMix