American singer-songwriter delivers knock out performance on debut LP release.
Rising R&B superstar Omar Apollo this week unveils his first official album, Apolonio – a soulful collection of 9 slick tracks, including the hit singles Want U Around, Kamikaze and Dos Uno Nueve.
Released via Warner Records, with production collaborations from Albert Hammond Jr (The Strokes), Mk.gee, DJ Dahi (Vampire Weekend, Mac Miller), and Michael Uzowuru (Frank Ocean, Beyoncé, Donald Glover), and guest features by Kali Uchis, Bootsy Collins and Ruel, the record serves as a snapshot in time, into the life and mind of one of musics most intriguing and exhilarating breakout stars.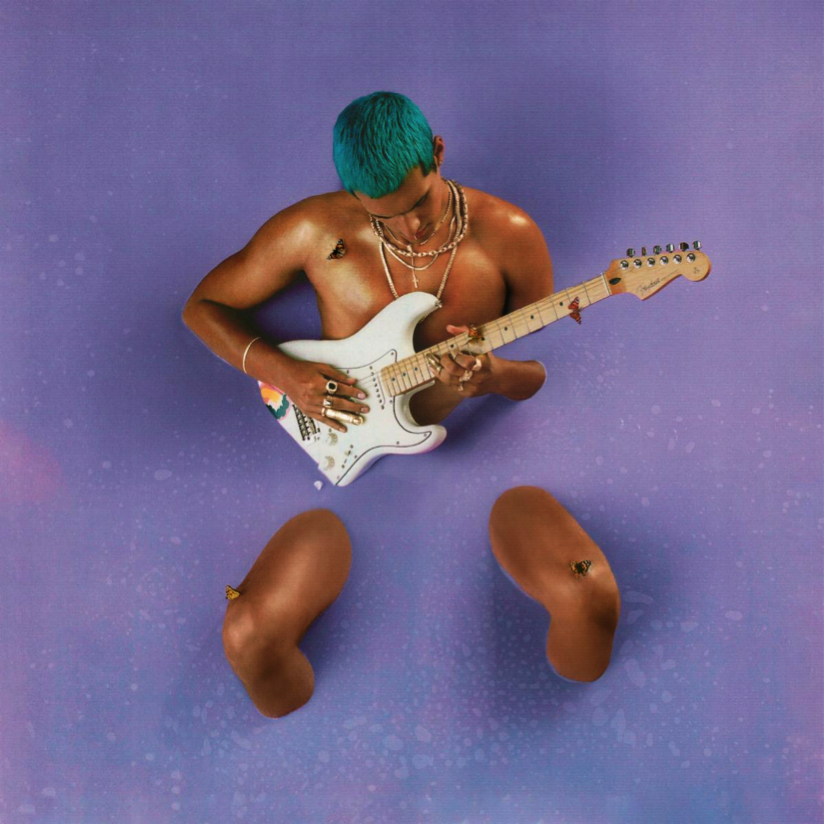 "I'm amazing, that's what they tell me – I don't think of that too much, it overwhelms me…"
Serving as the follow up to 2019's EP Friends, on Apolonio we see Omar Apollo take full ownership of his artistic identity, masterfully demonstrating his skills as one of this generation's most accomplished and vibrant singer-songwriter's, to create some of the years most exciting and electrifying music.
Classic in it's sound, yet ultra modern in it's feel and production, each track on the record serves as a musical representation of Omar's character – his playful, yet confident lyrics delivered effortlessly, thanks in part to his super impressive and distinctive multi-octave vocal range.
---
Kamikaze (Official Music Video)
---
As is the case with much of his previous work, Apolonio exudes an undeniable sex appeal – it's alluring mix of both lustful and love-spent emotion, pulling listeners in to engage and connect, without question or pause.
Thrilling yet soothing, intoxicating but at times, understated and brooding – on Apolonio Omar Apollo offers up a little bit of everything, delivering a strong and cohesive body of work that provides listeners with a nostalgic nod to the past, and an exciting look to the future.
Listen to Apolonio below:
---
Live From Paisley Park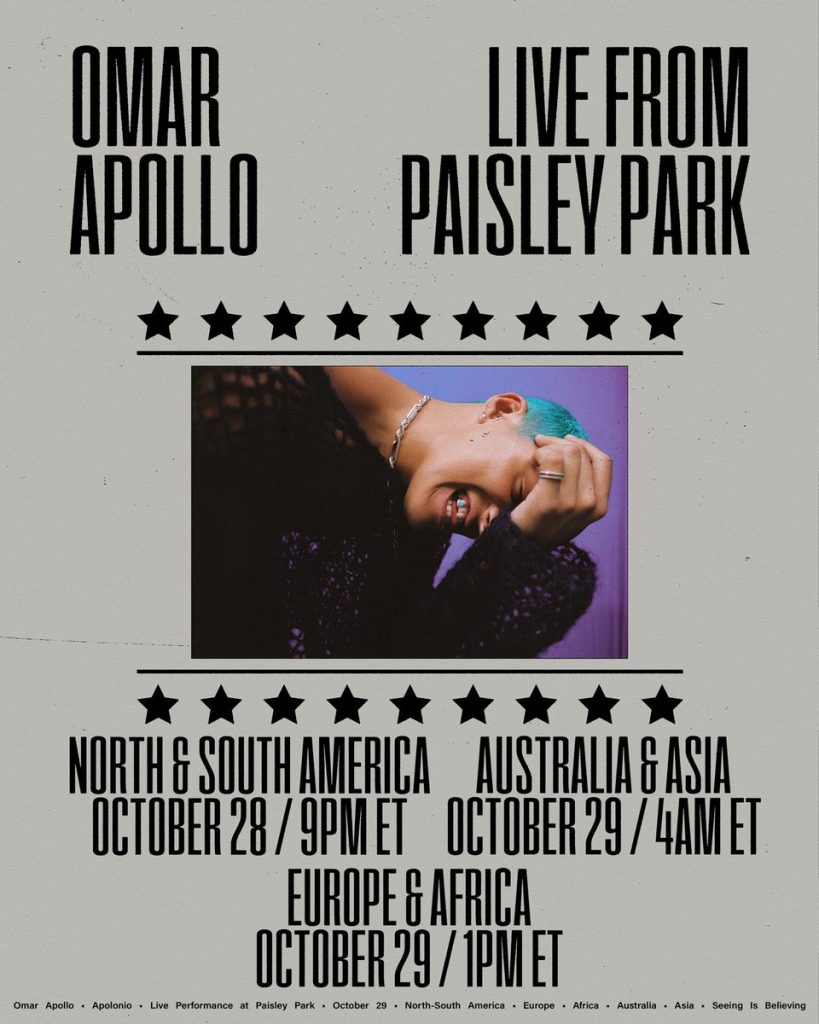 Apolonio also arrives ahead of Omar's one-of-a-kind concert documentary airing October 28th, Live from Prince's Paisley Park! The feature film will include behind-the-scenes footage of Apollo, and his band, as they record and rehearse around the legendary estate alongside their performance live from the Park. Tickets for the event are available here.
Omar Apollo's new EP Apolonio is out now!
---
Let us know your thoughts on Omar Apollo's new music over on Twitter @CelebMix now!