Last night, Monday 6th September 2021, The Vamps kicked off their 'Cherry Blossom' tour in the O2 Academy Newcastle. After a long two years of anticipation the fans in the venue could not have asked for anything better.
Starting the show was upcoming singer Lauran Hibberd. She is a small performer from the Isle of Wight but she brought the right energy for warming the crowd up. Lauran performed a handful of songs including 'You Never Looked so Cool'. Her set ended with the fans chanting Lauran to the beat of a drum.
Next to perform was JC Stewart – as soon as he walked on stage the fans went wild! He performed his latest track release 'Don't Say You Love Me', old songs including 'Too Many Nights' and 'I Need You to Hate Me' as well as a cover of 'Girls Just Wanna Have Fun'. There was an amazing atmosphere in the academy as the fans waited in anticipation for their favourite band to come onto stage.
The wait was finally over as The Vamps entered the stage behind a curtain with a long intro and silhouettes to 'Married in Vegas' then going straight into 'Just My Type'. Brad Simpson was jumping around the stage as usual keeping up the energy levels in the academy. The smiles from both the fans and the band were huge and bright as the boys performed old classics like 'Cheater' and 'Last Night'.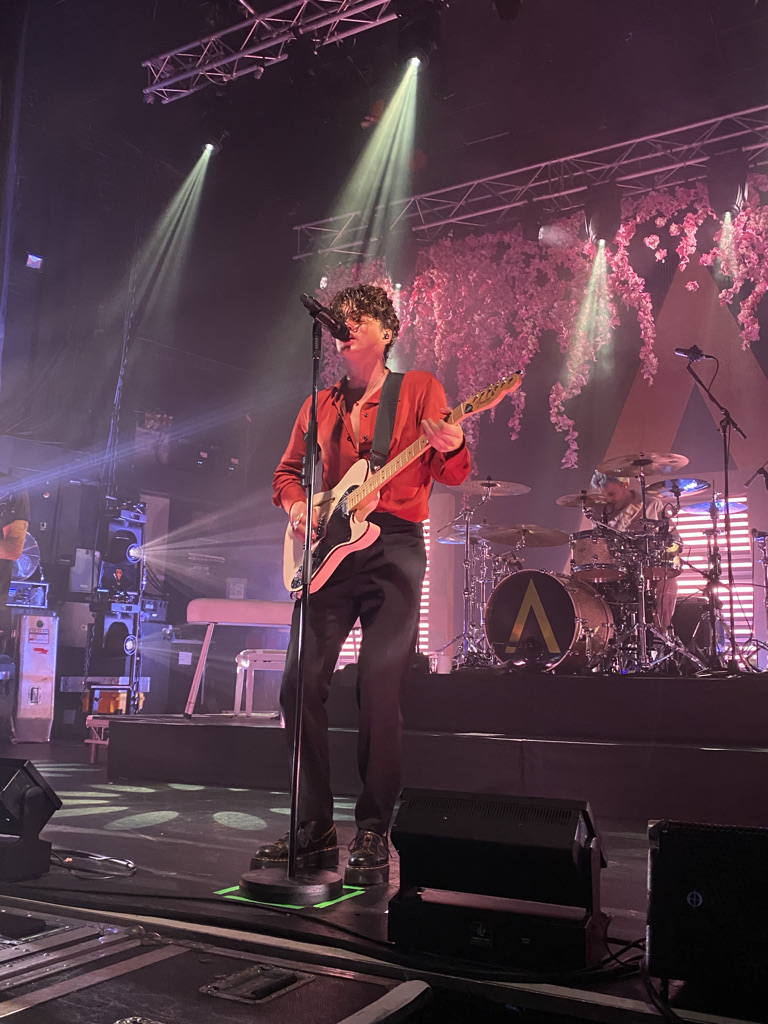 The Vamps never fail to mix up their set list by bringing the crowd to listen to tracks from their latest album 'Cherry Blossom'. The tracks performed were 'Nothing But You' and 'Part of Me'. The fans were singing along, dancing and chanting the boys name. For the first show back the band could ask for anything better. The way the crowd were singing back to the band brought a tear to everyones eyes.
For the encore the boys performed five songs which were a mixture from all of their albums including 'Wake Up', 'Missing You' and finishing on 'Somebody to You'.
It was such a great night with fans and acts all feeling united and overwhelmed that we are in a venue finally singing our hearts out.
You can catch The Vamps at their 'Cherry Blossom' Tour at:
8th September – O2 Academy Birmingham
9th September – Manchester Academy
12th September – O2 Academy Glasgow
14th September – O2 Academy Liverpool
15th September – O2 Academy Leeds
17th September – Eventim Apollo London
18th September – O2 Academy Bournemouth
20th September – O2 Academy Sheffield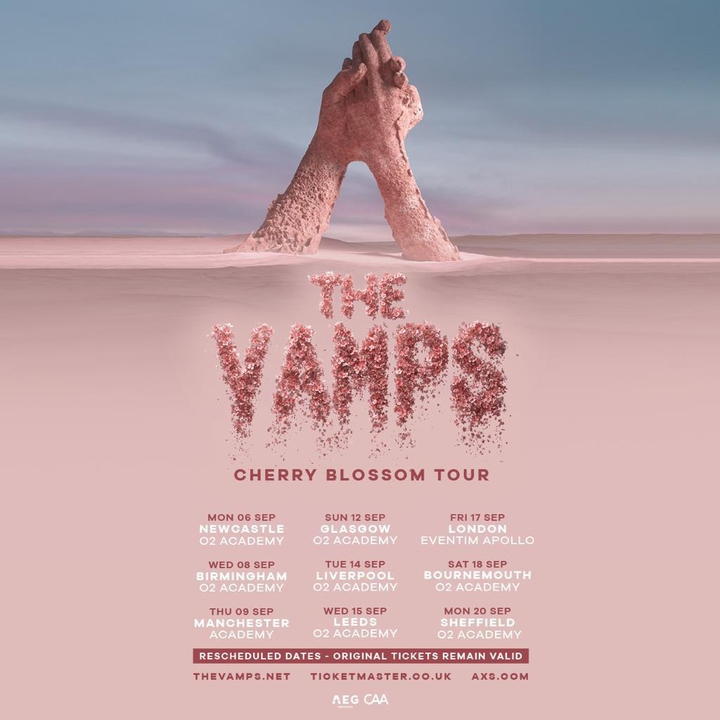 Let us know what you thought of The Vamps in Newcastle on Twitter, @CelebMix.