Welcome back, Queen Rihanna! Rihanna made a glorious return to music as she blessed her fans with first her brand new song, "Lift Me Up," in two years, which marks her first single as a lead artist in six years since her 2016 album Anti.
Even Rihanna's most devoted fans made theories and jokes about her ninth album, dubbed "R9," never being released because so much time had elapsed since she had released solo music. But it's safe to say that with "Lift Me Up," Rihanna does not have any plans to stop making music, and she will keep spoiling us in all the right ways.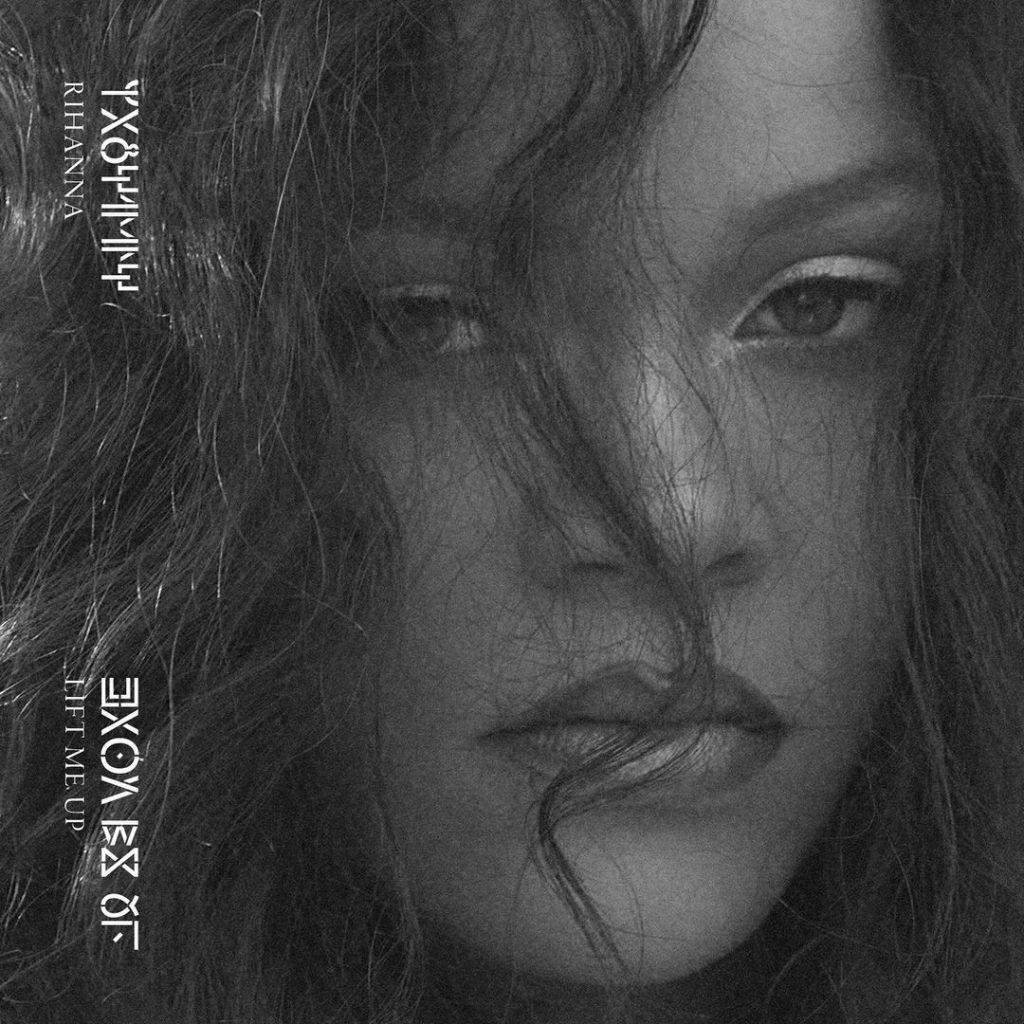 "Lift Me Up" features on the soundtrack of the upcoming Marvel sequel "Black Panther: Wakanda Forever," which explores how the fictional East African nation fares after the death of King T'Challa, Chadwick Boseman's character in the Marvel Cinematic Universe. The full soundtrack — produced by Coogler, Göransson, Archie Davis and Dave Jordan — will be out Friday (November 4).
The song teaser preceded a series of cryptic billboards around New York and a teaser post on social media, which included the forthcoming movie title appearing on screen before highlighting the first "R" in "Forever."
As described in a news release, "Lift Me Up" is "a tribute to the extraordinary life and legacy of Chadwick Boseman," the star of the first Black Panther film, who died of colon cancer two years ago. Co-written by Rihanna, singer-songwriter Tems, Swedish composer Ludwig Göransson and the movie's director Ryan Coogler, the single accompanies an instrumental version of the track and a poignant music video featuring scenes from the soon-to-be-released film.
Watch the music video below:
"Lift me up. Hold me down. Keep me close. Safe and sound," she croons in her mellifluous vocals. "Burning in a hopeless dream/ Hold me when you go to sleep/ Keep me in the warmth of your love when you depart/ Keep me safe, safe and sound."
It's been a while, but fans finally have new solo music from Rihanna to enjoy, and it's a brilliant, heartwarming and vibe-y, earworm ballad, which sent her fans into a frenzy on social media. "Lift Me Up" parallels a massive tear-jerker lullaby, with Rihanna belting out her ethereal vocals soulfully at a low tenor over the whimsical harmonies that leave your heart strumming.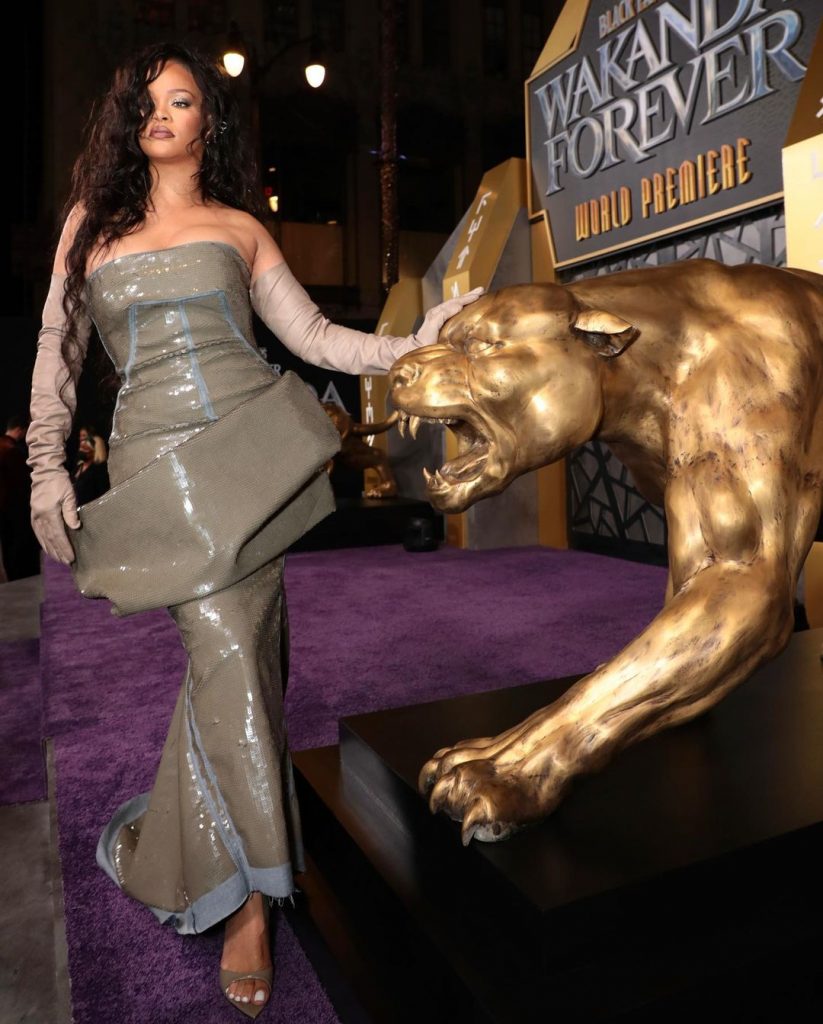 Rihanna has switched her focus over the past few years to her Fenty Beauty and Savage X Fenty brands, both of which substantially contributed big to Forbes designating her as a billionaire. The magazine estimated her net worth at $1.7 billion, making her the second-richest woman in the entertainment sector after Oprah Winfrey and the world's richest female musician.
Rihanna will always hold her legacy because of her authenticity, which reflects in everything she does. She stays in her lane, carves her own path and encourages and empowers women to build their own identities. She slays every single time and with her music; it doesn't matter if you're sad, depressed, or happy, Rihanna will always have a great song for you!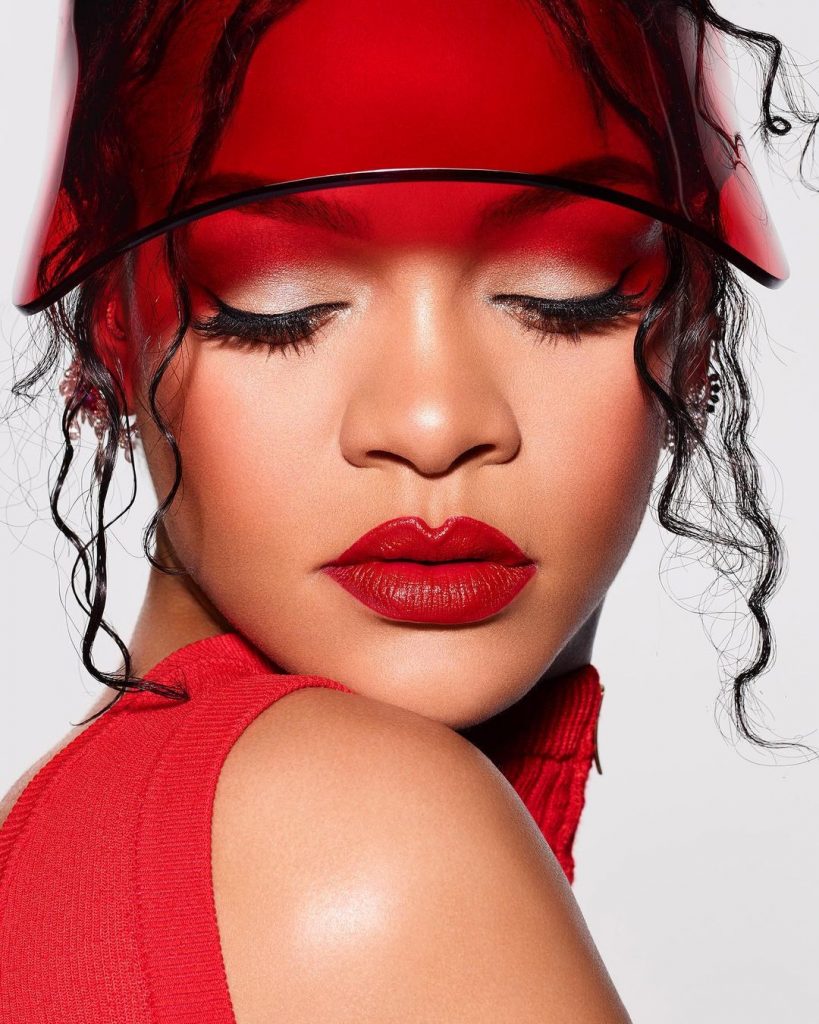 She denied stepping away from the craft; in 2019, when she spoke to Vogue in an interview for the magazine's cover story that music was "the weird language" that connected her to her fans. "Me the designer, me the woman who creates makeup and lingerie — it all started with music. It was my first pen pal-ship to the world. To cut that off is to cut my communication off. All of these other things flourish on top of that foundation."
While she has yet to reveal any plans for a ninth studio album, Rihanna will headline and sing for a nationwide audience at the Super Bowl LVII halftime show on February 12, 2023.
Stream, purchase and listen to "Lift Me Up" — available on all digital streaming platforms!
Listen to Rihanna's "Lift Me Up" below:
Check out the instrumental version here:
Share your thoughts with us on Twitter at @CelebMix!