Revolutionary recording artist and pioneering King of UK dancehall Daniel Molyneaux is on a mission to to tackle the overt homophobia towards gay men, which to this day still remains prevalent within the scene, both in Jamaica and globally, with the release of his new EP, Dance For Your Man.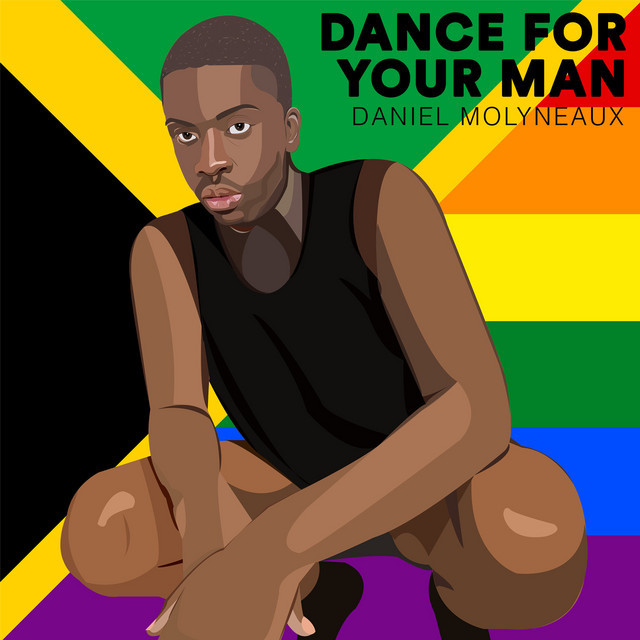 Hailed as being the first ever LGBT dancehall anthem, the fiery urban/reggae-inspired bop packs undeniable punch, with Molyneaux's charismatic delivery of the tracks witty and playful lyrics, reaffirming his plight to normalise the existence of LGBT people, through his music. Explaining the message and inspiration behind the track, Daniel says: "It represents expressing myself openly about who I am within a genre I both love and make, regardless of the homophobia that may historically exist in that same genre."
As game changing body of work, diligently produced and purposefully released during LGBT History Month, the North London native explains the importance in the timing of the EP's unveiling, adding: "LGBT History Month is so important as it shows the world how much we as LGBT people have gone through and continue to go through. It allows us to be thankful that things have gotten better, despite still having a long way to go."
Listen to Dance For Your Man below:
Throughout the years, many of dancehall's biggest stars have long been criticised for their explicit homophobia which still bubbles under the surface in 2021. Though these days, common slurs like 'batty man' and 'chi chi man' are mostly dubbed out of tracks, the cultural undercurrent is still clearly obvious.
Being of Jamaican descent, Daniel grew up naturally heavily influenced by Jamaican music. He now sees his mission to raise awareness to the prejudice that still exists, using his celebratory party anthems as an antidote to the homophobic rhetoric that dancehall still suffers from. Despite all this, he remains upbeat about the future and changing attitudes globally:  "I just love dancehall music (the beats, the way it makes my body feel) and am so hurt that the genre I love has influenced the culture in such a negative way." Molyneaux says. "Whist I never force what I do, I am a gay man who both loves and makes dancehall music and wants to use my music to change social attitudes."
Dance For Your Man is available to download / stream now.
---
Let us know your thoughts on Daniel Molyneaux over on Twitter @CelebMix now!