Celebrity Skin Talk with Scott Mcglynn is something we can't get enough of here at CelebMix. We saw Strictly Come Dancing star Katya Jones join Scott over on his Instagram with all of her latest gossip and news which she shared with him in his podcast!
For many, Valentines Day is a long distant memory and when Scott asked her about her plans Katya explained how she was still single. She spent her Valentines Day pampering herself and giving herself lots of self love, which of course is the most important thing right? self love! Scott was curious if Katya was looking for love and she responded with "Yes, I am ready now. It be nice to settle down and bake cakes for him." Well, whoever the lucky man ends up being, we are jealous that he will be getting cakes baked for him!
This year on Strictly Come Dancing, Katya Jones was partnered with boxer Nicola Adams. They were the first same sex couple on the competition. Katya and Nicola still talk to one another with Katya explaining "she keeps me in check drinking my water I don't drink enough. I loved dancing with her." Scott was interested to find out if they had plans to dance again to which Katya replied "Yes! we get in a dance studio and do some routines we didn't get to do. She loves to dance and because of COVID we missed out, we for sure dance again!"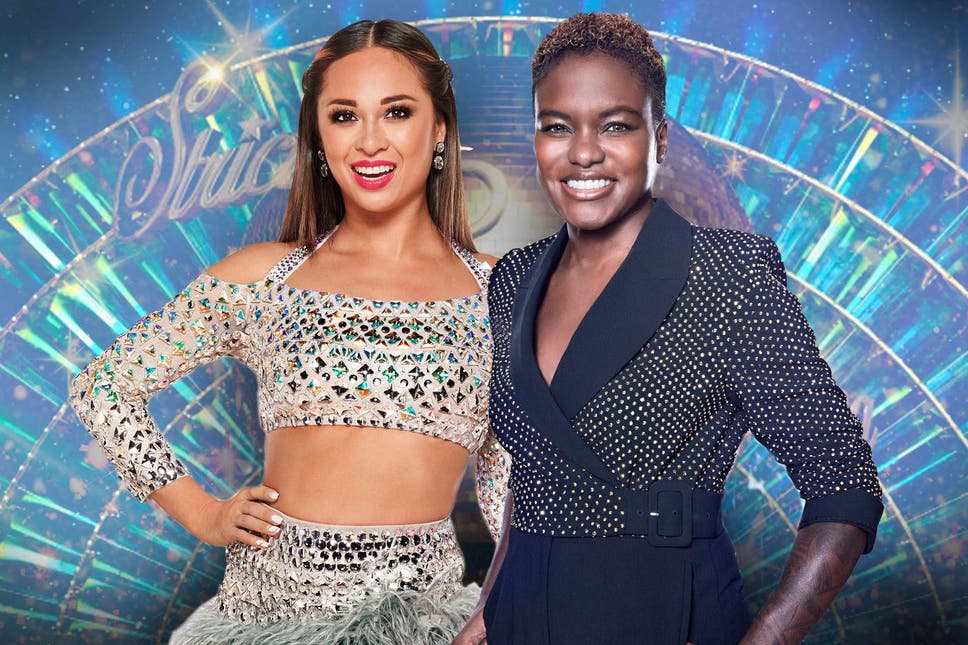 Scott spoke to Katya about same sex couple dancing where he mentioned H from STEPS and how he did it. In the podcast, Katya said how she would "like to see Rylan and Johannes do it, how awesome will that be? Rylan is a great dancer, that would be great!"
We are hopeful for a new series of Strictly Come Dancing in 2021 and Katya is ready for it. Fingers crossed!
Have you listened to the podcast with Katya Jones yet? What are you waiting for?
Let us know what you thought by tweeting us via: @CelebMix