Selena Gomez and Afro-rave artist Rema's eagerly awaited collaboration has finally arrived—so it's no time to lose your mind, or feel "Calm Down."
After days of teasing the track on social media, the duo released a sultry remix to Rema's hit dance-inducing single, "Calm Down," on August 25, accompanied by an animated lyric video. The official music video for the collaboration will arrive next week.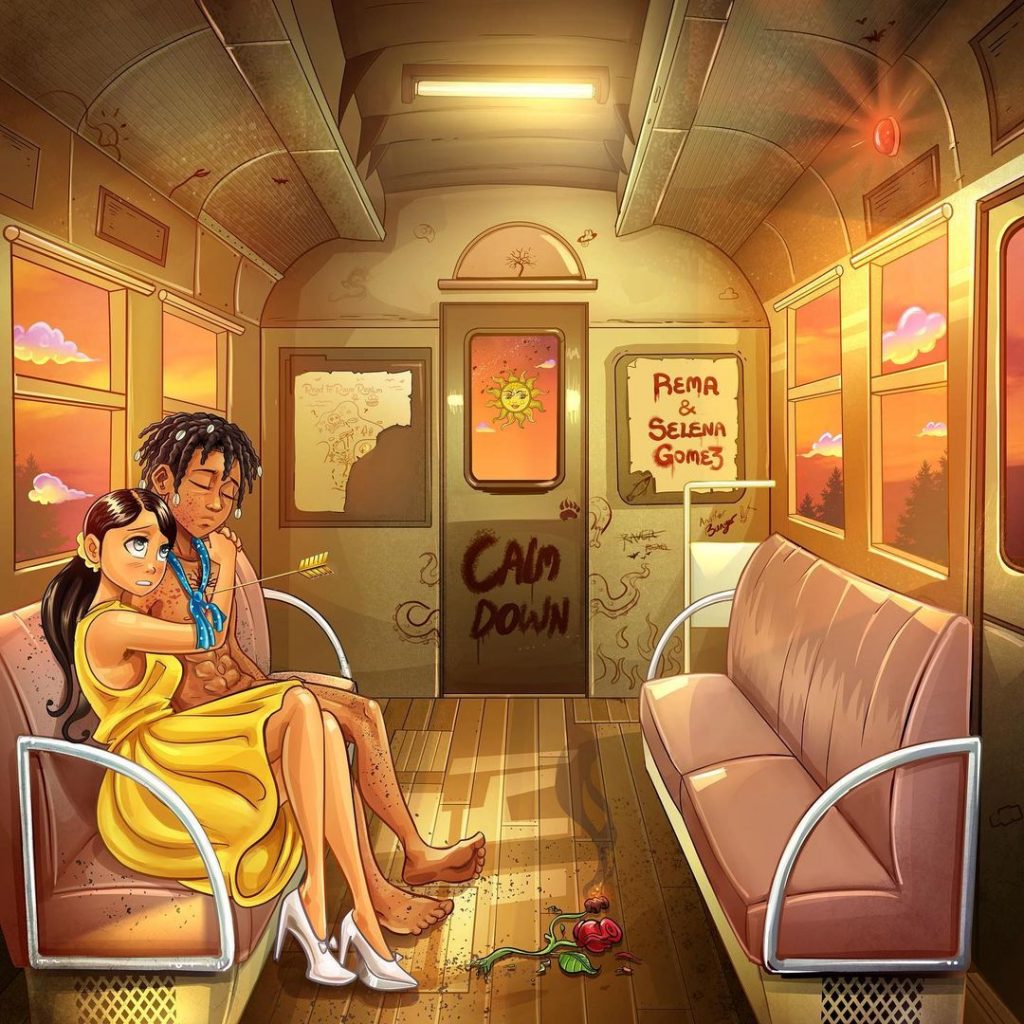 Put your dancing shoes on and get ready to blast this sultry remix; no need to "Calm Down." Selena Gomez first teased the collaboration on August 23 when she shared a snippet of the visual on Instagram, writing, "An all-new version of @heisrema 'Calm Down' is coming on 8/26—so excited for this one!" The video also featured a clip from when Selena Gomez met up with Rema backstage at his "Rave & Roses" Tour earlier this month.
"Calm Down" is the second single off of Rema's debut studio album, Rave & Roses, following his single "Soundgasm." Selena contributed her effervescent vocals to the song by the Nigerian rapper and singer, resulting in a seductive track that, in Selena's words, was "pure fun."
As Selena croons the lyrics, "Yeah, I know I look shy but for you, I get down, oh, Woah/ And my hips make you cry when I'm moving around you," oozing sensuality, passion and blazing energy, dripping with the edgy sultriness of her voice that we adore. Rema shares flirtatious energy back, crooning, "I see this fine girl, for my party, she wears yellow/ Every other girl they dey do too much but this girl mellow." The duo also share a sexy back-and-forth in the first verse.
Rema is a superstar already. Championed by no less than Barack Obama and Drake, his songs such as & have already changed the game forever. Continuously exhibited wisdom way beyond his young age. He is paving the way for his generation with his mission statement of taking Afro beats around the globe, being central to everything he does.
Rema released Rave & Roses in March via Mavin/Jonzing World/Virgin Music. He has collaborated with FKA Twigs and Jason Derulo and previously landed on Barack Obama's summer playlist in 2019. He is currently on tour in the U.S., with upcoming stops in Chicago, New York City, and Philadelphia.
Meanwhile, Gomez has recently been focusing on her acting career and promoting her beauty venture. The second season of her award-winning Hulu series, Only Murders in the Building, featuring Steve Martin and Martin Short, aired its finale earlier this week. With the second season wrapped up, she is now whipping it up in the kitchen once again in her hit HBO Max series, Selena + Chef has returned last week for season four. On the musical front, the "Calm Down" remix marks her ravishing return as she gears up to release her fourth studio album with a possible world tour.
"Calm Down" is available on all digital streaming platforms. Listen to the single below!
Share your thoughts with us on Twitter at @CelebMix!