He danced backup for The Weeknd at his Super Bowl halftime performance in Tampa, and most recently graced the stage of the Kids Choice Awards with Justin Bieber and Quavo. Meet singer, songwriter, and celebrity dancer Mykell Wilson, whose work dancing alongside some of the industry's biggest names such as Britney Spears, Pharrell, Backstreet Boys, and Kendrick Lamar has him once again channeling his "musical genius" with his fourth original single, "Halfway To The Moon."
Wilson has toured the world dancing backup for Justin Bieber on the Purpose World Tour and serves as faculty of two worldwide iconic studios. Produced by Andrew Blooms and written by Wilson and Dana Vaughns, the tasteful lyrics and upbeat/motivating tune of "Halfway To The Moon" sings of the struggle we all face when we feel stuck between where we were and where we want to be.
Nothing less than a perfect release to help us all stay sane throughout this COVID-19 pandemic. "I wrote this song from an honest place of being stuck between the reality of gratitude and a new destination of purpose," Wilson told CelebMix.
"Halfway To The Moon is the space between where you were and where you want to be, the place where your vulnerability turns to the strength you need to enjoy the ride to new heights. Being one who has toured with major artists: has worked with everyone from Prince to Justin Bieber, Beyonce to Cardi B, to knowing I have my own light that doesn't need to stand in the shadows of another artist, I wrote this song to encourage the declaration that I am enough, though I'm so far from it all."
But beyond the glitz and glamour is just Wilson, a California native who is also an accomplished author and motivational speaker. Known to many as "Mighty Mykell", Wilson makes it his mission to inspire, entertain, and encourage. Reminiscing back to Wilson's early college days, recognizing that sometimes our purpose differs from our dream. Wilson, after an inner battle, discovered the power of leadership through arts and entertainment.
His first book, "The Mighty Little Book" was released in June 2016, speaking to his generation, helping to shape today' culture.
"Life is worth living, and where you can't find the light, you should BE THE LIGHT."
CelebMix spoke with Wilson amidst his busy schedule.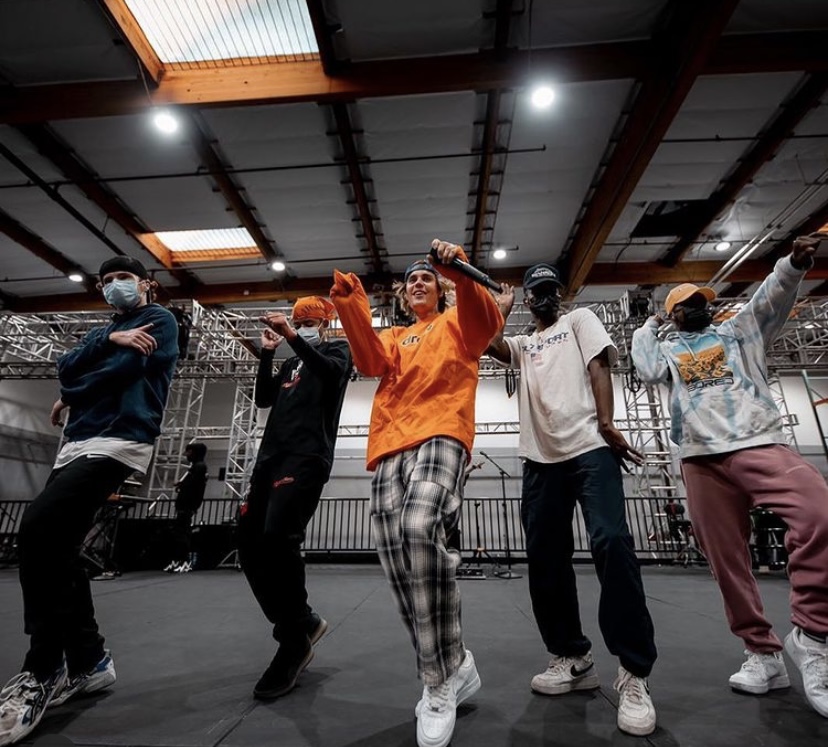 CelebMix: What has been the most challenging part about your career during the pandemic, and how have you overcome those challenges?
Mykell Wilson: The most challenging part has been ensuring I haven't gotten comfortable with the way life has been, so much so, that I've forgotten to question if it's how it should still be. I think gratitude, faith and moxie are the tools to overcome. I've always been one convinced more of purpose and faith than of obstacles and fear, so the unknown isn't the end of the road, it's the beginning of something better. And sometimes embracing that simple thought is tough even when you are hopeful.
CelebMix: What sparked your interest in becoming a singer?
MW: My interest in everything I do is where I'm led to have an impact in a positive way on people. Many first chase their passions, I've chased my purpose and the passion of fulfilling who I am As a person allows what I do in hobby, career and craft to be a vehicle that carries me instead of a prison that defines me. I think The voice I carry Is relatable, yet still has depth. I'm the life of the party when I step Into a room but that life is a purposed light to illuminate the party in others, not just be seen. Music reaches so many types of people, who doesn't want to meet the world?
CelebMix: Give us a run-down of a "day in the life of," where you are rehearsing with an artist like Justin Bieber or The Weeknd? What goes into it?
Glitz and Glamour
"Big industry jobs, especially as a dancer, are so layered, and come with many emotions. You get word of an audition or possibility, and you're anxious. From there, you get excited, yet afraid to be disappointed. From there, you do your best, and if you book, you're overwhelmed.
Then there's the actual job, ha!
A Global Pandemic
There's major highs at the beginning and on the first day, but every job comes with its hard parts. Especially now with the COVID-19 pandemic and mask mandate, being an athlete is hard, and so is simply connecting with people you can't touch.
So the job is rough, because you have to shine like the artist but serve like production. The picture is bigger than you. Once this has been truly understood, it goes from being a job to a beautiful moment in time. And when you hit the stage, nothing holds you back and you have so much to share, because everything you experience up to that point becomes what you can give.
From learning the movement, going through wardrobe, understanding the creative and stage to supporting the artist and their fans, you can't help but appreciate it ALL."
Wilson's first single, "Sometimes I Sing" was released in 2017, continuing with "Genesis", "Don't Tell Me," and "Wave Crasher." He has previously performed on a BET Awards Show, The Grammy's with Kirk Franklin, John Legend, and more. His most recent performance was singing backup for Bieber at the 2020 People's Choice Awards.
"Live inspired; always look for the light and where you can't find the light, be the light. You're mighty."

Mykell Wilson
With over 10,000 monthly listeners on his Spotify account, Wilson intends to release a new single each month for the remainder of the year to continue building up his repertoire as a multi-talented entertainment figure. You can follow Wilson on YouTube, Instagram, Twitter, and Facebook.