Critically acclaimed British rapper, and accomplished singer-songwriter Stefflon Don has today (February 11th) released an EPIC new remix of her most recent single Can't Let You Go, featuring Nigerian recording artists Tiwa Savage and Rema.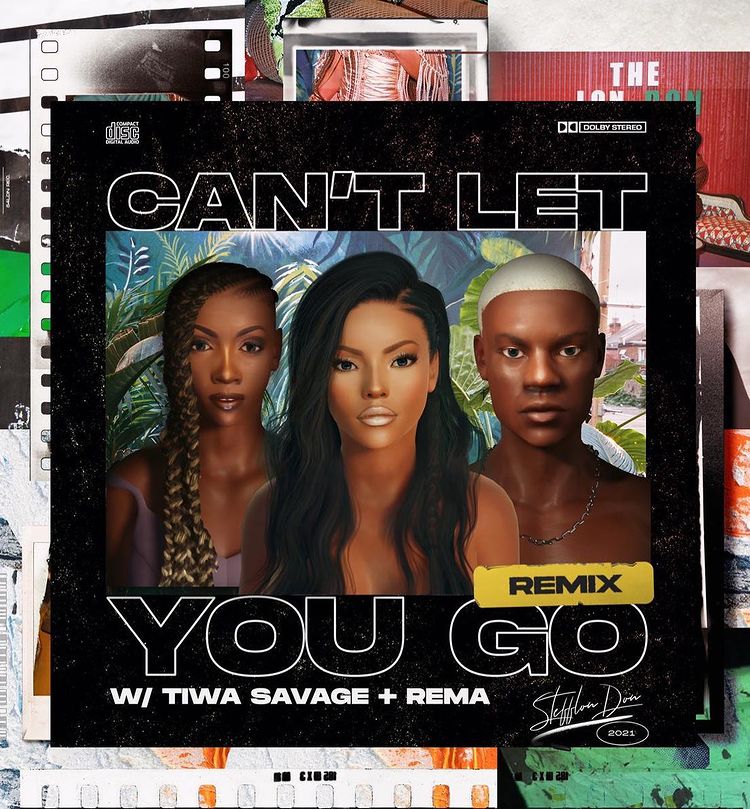 Haters gon' say what haters gon' say…
Serving as the follow up to last years monster smash Move, the original version of Can't Let You Go was first released back in October 2020, with its Afro-Beat rhythms and irresistible hook becoming an instant hit with fans around the world, and amassing over 16 million streams.
For the tracks official remix, we see Stefflon unleash her inner romantic, with the infectious island-tinged bop given an extra layer of flavour thanks in part to guests appearances by Rema and Savage.
"For this track, I wanted to lean into my natural singing voice and also experiment with doing some of the melodies in Yoruba." Stefflon says of the inspiration behind the singles remix. "The overall vibe of the track is underpinned by a sultry Afro-Beats sound. I always love to fuse all of my cultural influences into my work, because I am very much inspired by different parts of the world."
Listen to the remix of Can't Let You Go below:
…either way I'm gon' do it my way!
For the tracks accompanying music video, animated and directed by Ben Dosage of Studio Dosage (an animation and design studio based in Bristol, creating cutting edge striking 3D imagery for multiple industries including fashion, art, advertising and science communication), the super vibrant and futuristic clip transports viewers to a virtual, tropical island where we see 3D figurines performing intricate and slick choreography, perfectly synched and in time with the tracks irrepressible beat,
Stefflon Don – Can't Let You Go Remix ft. Tiwa Savage & Rema (Official Music Video)
The remix of Can't Let You Go featuring Tiwa Savage and Rema is available to download / stream now.
---
Let us know your thoughts on Stefflon Don's new remix of "Can't Let You Go" over on Twitter @CelebMix now!