Are you ready to learn a brand new iconic dance routine?
Fresh from it's premiere first play on Zoe Ball's BBC Radio 2 Breakfast show yesterday, Steps today (October 28th) unveil the music video for their latest single, Something In Your Eyes.
Directed by Carly Cussen (Little Mix, Ed Sheeran, Olly Murs), the slick, super colourful clip sees the band perform intricate, staccato style choreography in a variety of different set ups, whilst sporting some pretty bold fashion-forward metallic, white and pastel ensembles.
"The video for 'Something In Your Eyes' is probably the most campy fun colourful video yet since our 2017 comeback – it's classic Steps in every way." Steps say of the video. "It probably has the most fun dance routine we've done in years, we definitely think this one will be fun for everyone to learn at home. It's the pastel daydream reverse world of the dark moody 'What The Future Holds' video."
Watch the official music video for Something In Your Eyes below:
---
2021: What does the future hold?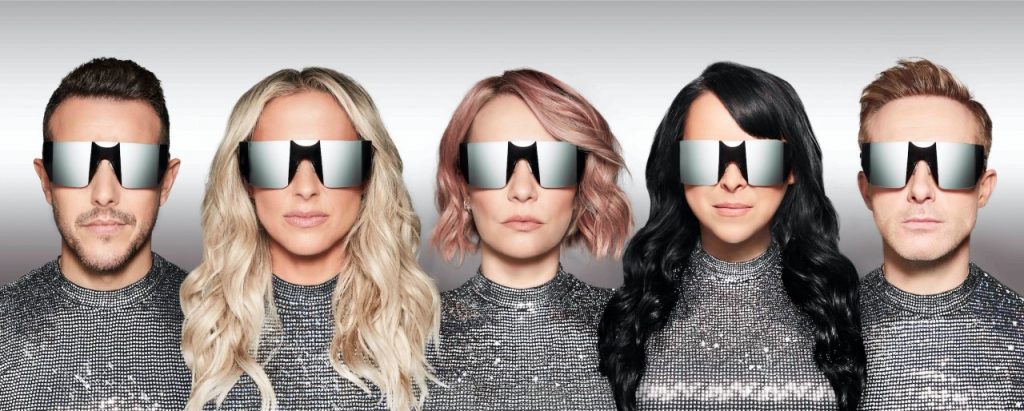 Following the release of their 6th studio album What The The Future Holds next month, Steps are set to embark on a monster 2021 UK arena tour playing at venues in some of the countries biggest cities!
Famous for their theatrical and highly entertaining live shows, Faye, Claire, Lee, Lisa and H look set to raise the bar even higher in terms of what fans have come to expect from a traditional pop concert – with their promise to create a dazzling and exhilarating, fully immersive, super inclusive experience for everyone who attends.
And with opening act Sophie Ellis-Bextor joining them at each of the 14-dates as their special guest – the What The Future Holds Tour looks set to be an event to remember!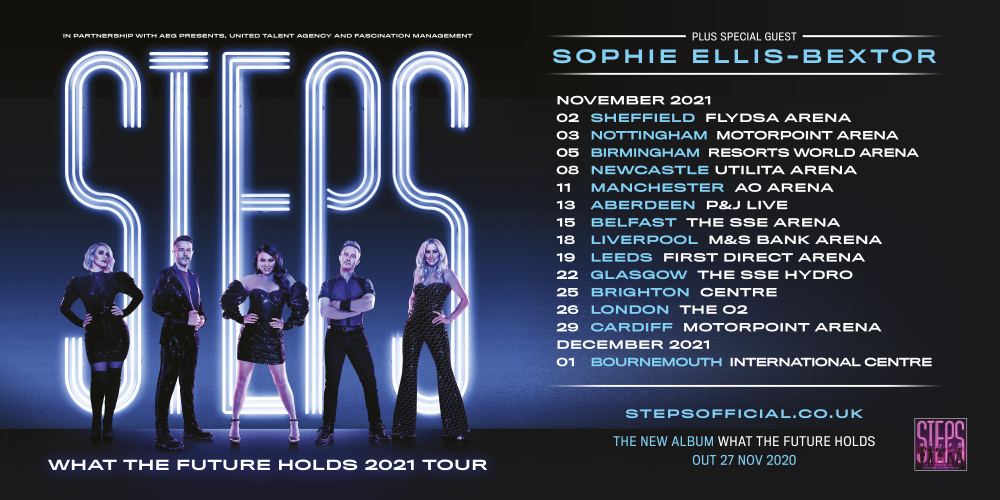 Steps brand new single Something In Your Eyes is out now.
Tickets for the What The Future Holds 2021 Tour are available for purchase here.
---
Let us know your thoughts on Steps brand music video for 'Something In Your Eyes' over on Twitter @CelebMix now!