Ashton Irwin, known from his band 5 Seconds of Summer, shocked fans when he announced that he would be releasing his first album "Superbloom" on October 23rd and his first single that night.
"Skinny Skinny", his first single and the first off of "Superbloom", is a painting of how it feels to have body dysmorphia. The single empowers people to fight it and to love themselves and is the perfect blend of harmonies and guitar. Irwin, known for his drumming skills in 5 Seconds of Summer, shows off his musical talent with writing and production credit as well as being a co-director for the music video, proving he is more than just a drummer.
The music video represents the feeling of not being comfortable in your own skin and trying to fight the voices fighting against you, all while being as creative and unique as the song itself.
From the acoustic guitar fingerpicking, to the electric guitar power chords, and the self-harmonization, "Skinny Skinny" is a musical dream. The same can be said for the music video that goes from looking in the mirror and seeing hateful words, to destroying the mirrors that sends a message to ignore the hate and just be yourself.
Topics mentioned by Irwin that will be included on the album "Superbloom" include: his childhood, struggle with alcoholism, depression, body dysmorphia, death and addiction, along with emotions like hope and despair. All of the songs come from events in his life, making the album autobiographical in a sense.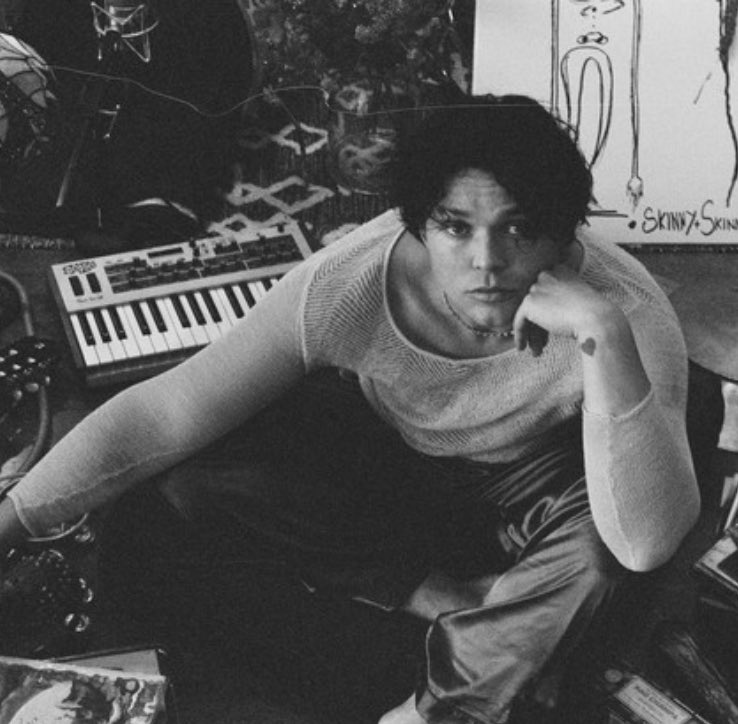 Although many fans feared the release of a solo project by one of the band members meant the band was over, Irwin confirmed that this is a side project that the band has encouraged.
Make sure to check out http://www.ashtonirwinofficial.com to sign up for email updates or to pre-order the album.
Let us know know your thoughts on Twitter @CelebMix