Remember the "No Control" project? When Directioners all came together to get Louis's song on the radio, despite it not being a single?
Well, it's time for round two. The song this time? "Temporary Fix", aka, Niall's song.
The goal is to get the song onto as many radio stations as possible on November 27th, in honor of both Niall and Made in the AM. You can see more information about the project down below, which was all posted by @chelseymayr.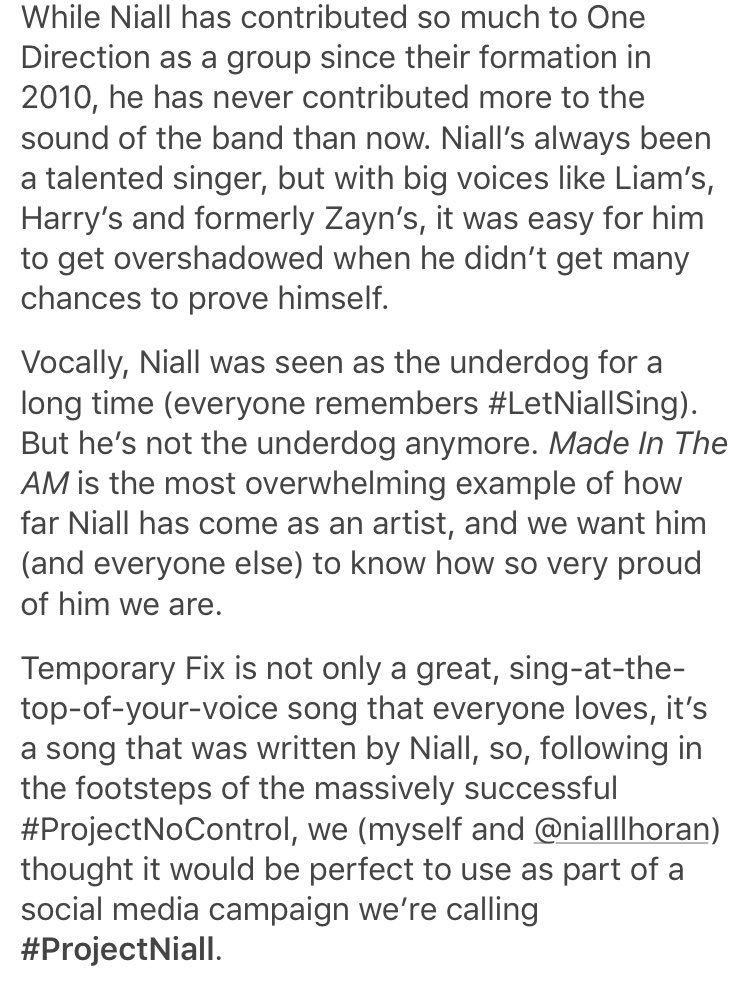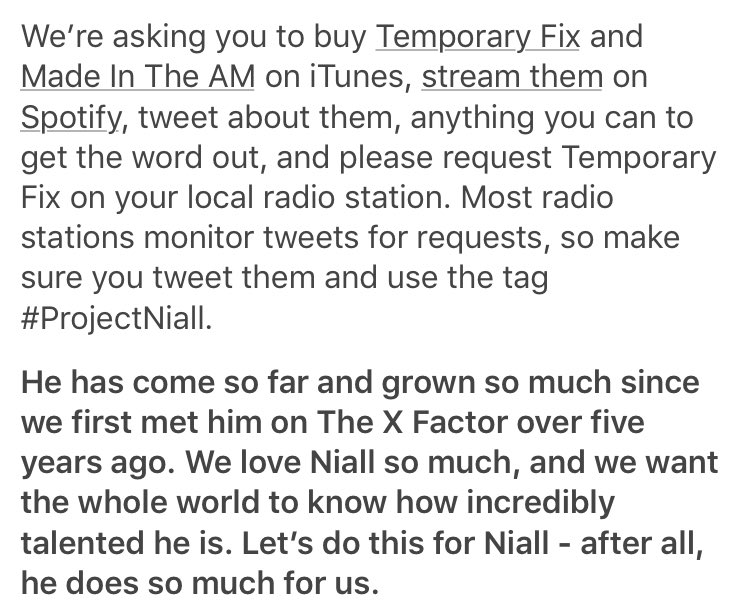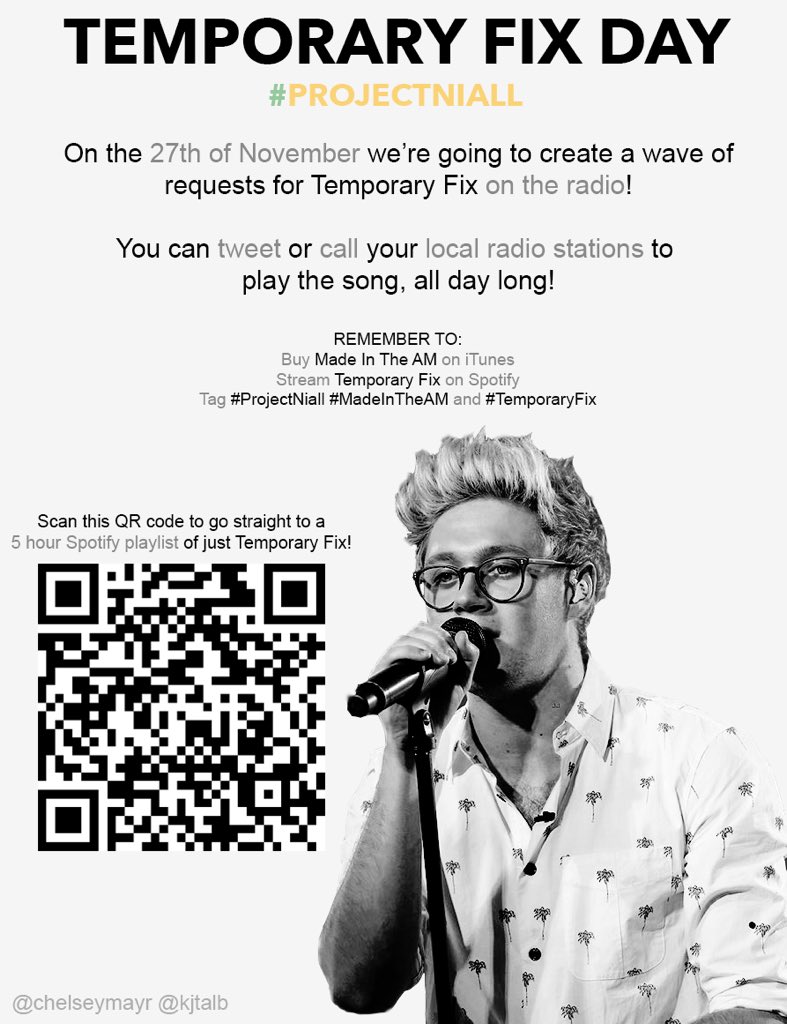 Projects like these are absolutely amazing. We hope you realize how powerful you are, Directioners.
Will you be participating in #ProjectNiall / #TemporaryFixProject on the 27th? Tell us in the comments, or over on Twitter at @CelebMix.
PS: Thanks to the fans who told us what the project was. If we hadn't been told, we wouldn't have even known to participate. Now we can.