In The Lab brought together the most popular basketball influencers in the world to compete for their shot at more than $50k in prizes.
Navin Ramharak – In The Lab's COO – brought the likes of Austin Mills, Jay Jones, Marcelas Howard, Chris Staples, Jenna Bandy, and many others to the event. Each creator took part in one or more challenges that all aired on PPV. In The Lab sought to create its own version of NBA All-Star Weekend for basketball influencers, and they more than succeeded.
The Challenges Included:
Shooters Shoot – A competitive 3-point contest with a twist. Social Media sharpshooters Jenna Bandy, Ryan Razooky, and more competed to see who really had the best jumper on social media.
Jam Fest – The highly anticipated event where professional dunkers threw down some of the best dunks ever witnessed. Jordan Southerland, Chris Staples, Isaiah Rivera, and Tyler Currie competed down to the wire…and it came down to the last dunk (pictured below).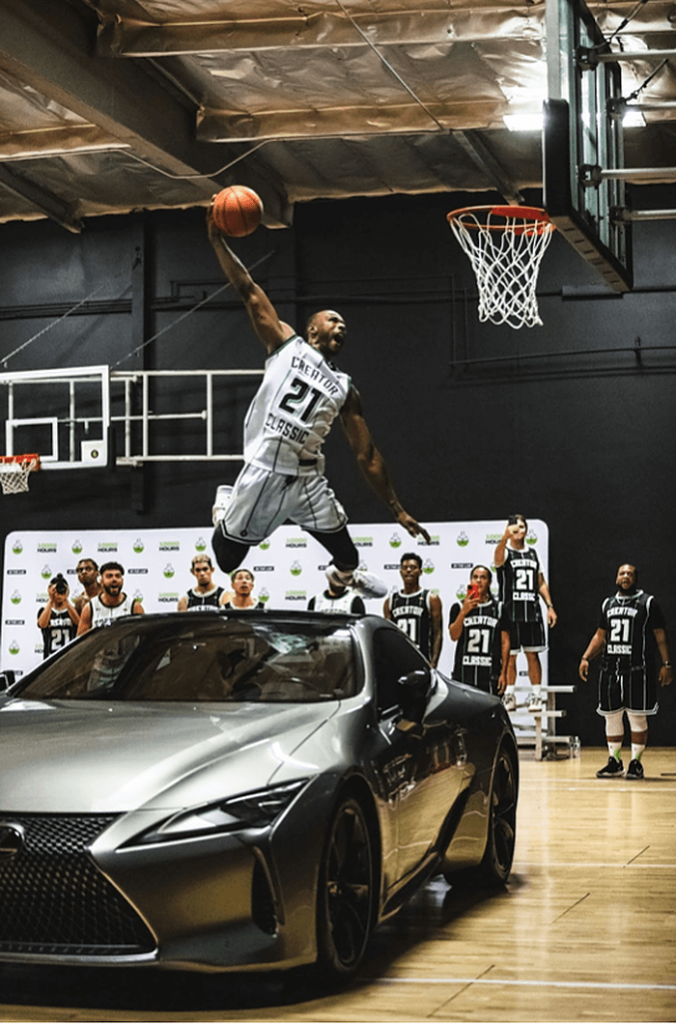 The event concluded with The Cage – a 1-on-1 game between D'Vontay Friga and the infamous "Hezi God". With no refs and calling their own fouls, the two battled it out in a best of 3 series that came down to only a few crucial points.
The event was broadcast from In The Lab's official gym in Los Angeles. PPV tickets went on sale ahead of the event, and the spots filled up quickly – with thousands of viewers tuning in to see who would win each event and the $10,000 cash prize.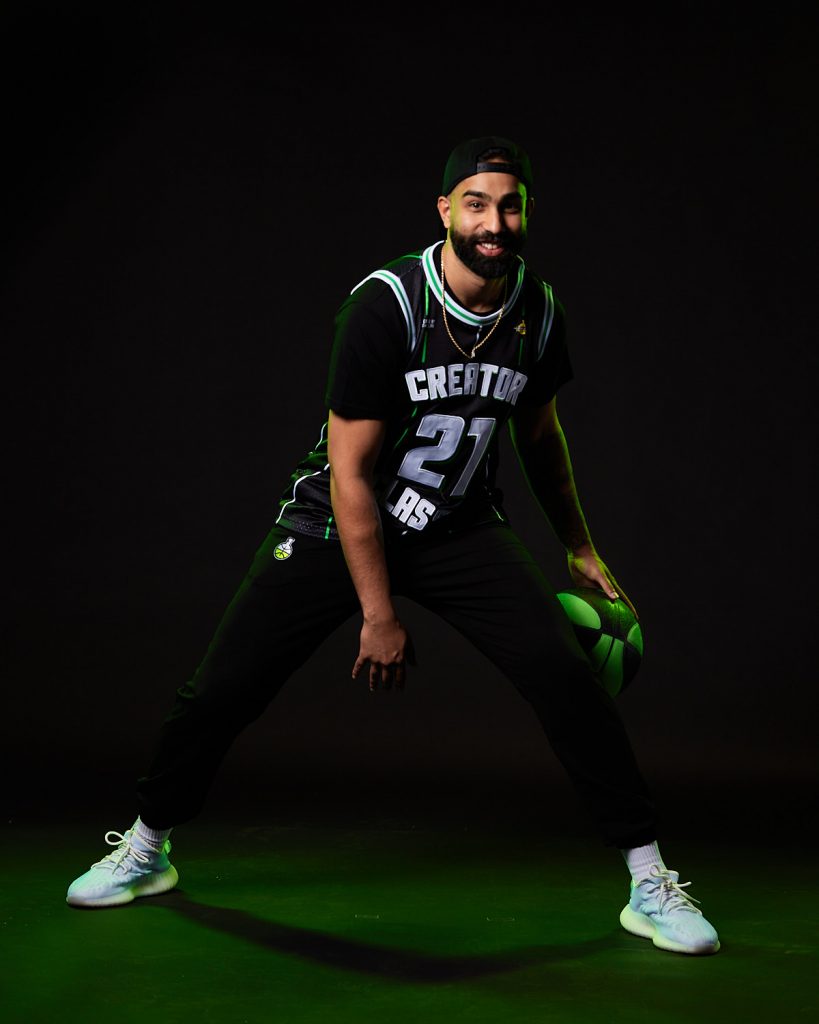 In The Lab's Creator Classic was a massive success, and the global brand seeks to continue reinventing competitive sports events. Their goal is to help creators come together, collaborate, make great content, and continue to make great money from the value they provide.
Discover In The Lab and follow their latest updates on Instagram to continue following the brand.