"Kesariya" from Brahmastra, the much-anticipated and fan-favourite love ballad of the year, is now available to stream worldwide!
The song "Kesariya," adorned with "the voice of romance" Arijit Singh's heart-wrenching, soulful and mellifluous vocals, composed by the legendary Bollywood music director Pritam, lyrics by Amitabh Bhattacharya and featuring Bollywood's most adorable newlywed couple, Ranbir Kapoor and Alia Bhatt, has unleashed the power of love. The song features on the soundtrack of the forthcoming film, Brahmastra Part One: Shiva, which is scheduled to hit theatres on September 9.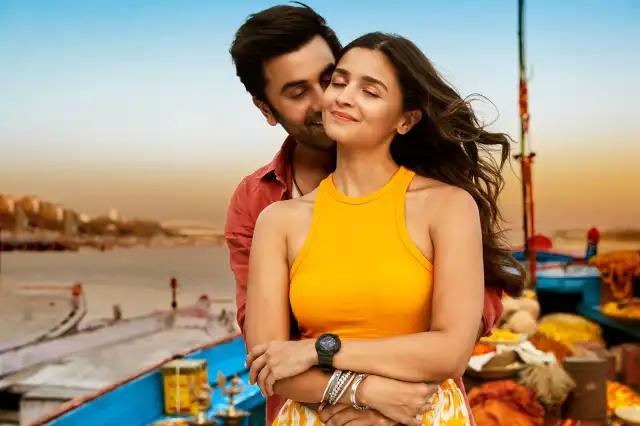 On April 10, 2022, "Kesariya" was first unveiled, followed by a teaser just ahead of the duo's wedding on April 14. Since then, listeners have been anticipating the release of the heart-warming love anthem. Upon its debut, fans and music connoisseurs are hypnotized by the mesmerizing aura of the song and adored the chemistry and warm romance between the two lovers.
Listen to the song below!
Brahmastra's "Kesariya" is a vow.. a promise to always stand by your lover unconditionally. It is the first love song picturised on Ranbir Kapoor and Alia Bhatt, romancing in the beautiful locations of Varanasi for the film. The music video revealed Alia—as Isha, and Ranbir Kapoor—as Shiva, romancing to the song in Varanasi.
It opens with Isha and Shiva gazing into each other's eyes in a club with an innocent smile. The camera then pans to Shiva, serenading Isha while singing around her, showering her with flower petals as they roam around in the streets of Varanasi, travel on a boat, and perform pooja in a temple in the city of Varanasi. At one point, Isha tells Shiva that the meaning of her name is Parvati, adding, "Ab Shiva ka saath Parvati nahi degi to kaun dega? (If Parvati won't stand by Shiva, who will)?" The video wraps up as the two lovers are teary-eyed, looking into each other's eyes and feeling full of love.
Watch the official music video below! Check out the other versions of "Kesariya" from Brahmastra here!
Brahmastra Part One: Shiva is an upcoming Indian Hindi-language supernatural/fantasy drama and adventure film. Written and directed by Ayan Mukherjee, it features Ranbir Kapoor, Alia Bhatt, and Amitabh Bachchan in the lead roles, along with Mouni Roy and Nagarjuna Akkineni. The film serves as the first installment in a planned trilogy as part of its own cinematic universe dubbed Astraverse. The film will be released in five languages: Hindi, Tamil, Telugu, Malayalam, and Kannada.
Synopsis:
"The story revolves around Shiva, a DJ, who emerges as the fire element and holds the power to awaken the Brahmastra, a supernatural weapon that is said to be able to destroy the universe, capable of destroying creation and vanquishing all beings. On the other hand, the forces of the dark are also on a quest to get hold of the Brahmastra."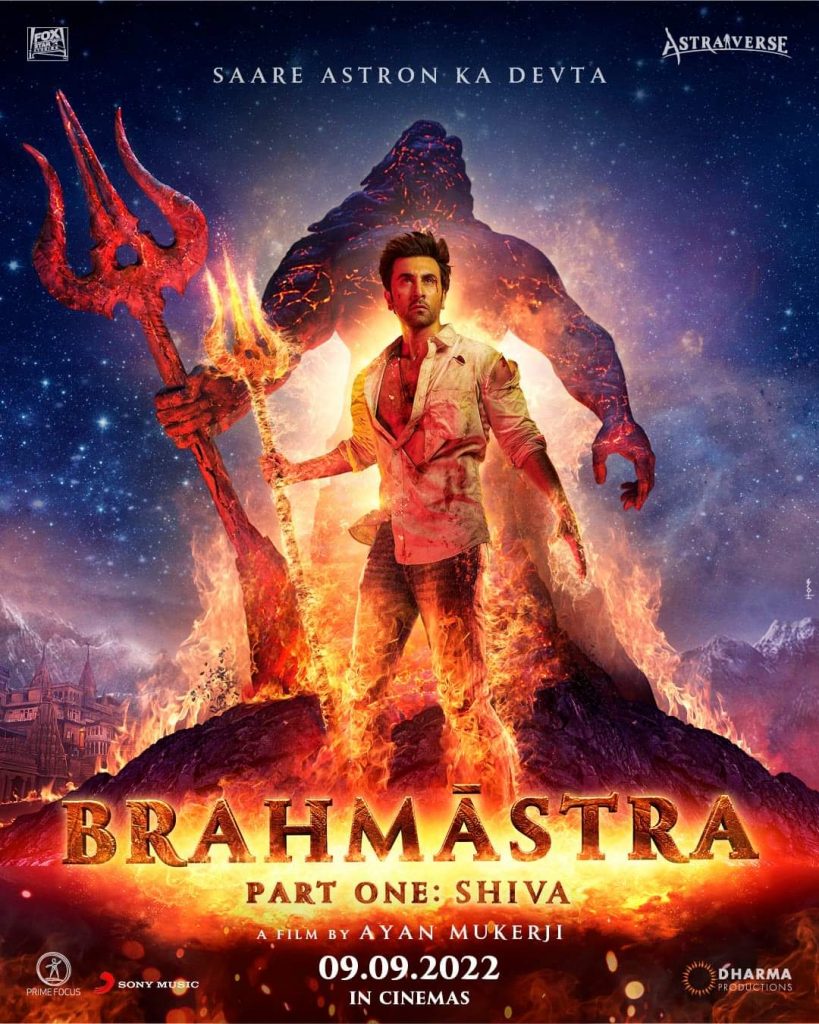 This is the tale of Shiva, a man who embarks on a journey of self-discovery and love. He will encounter other wicked entities who pose a threat to our existence along the way. Director Ayan Mukerji drew inspiration from Rumi's work: "love is the bridge between you and everything," as the foundation of his elaborative story plot. According to Ranbir Kapoor, the film is a "romantic fairytale in a supernatural format," and the film is not something which "doesn't have truth to it, or which is unbelievable."
The movie, which was first announced in 2014 and has been in the works for over five years, was shot in stunning, spectacular and magnificent settings throughout Bulgaria, London, New York, Edinburgh, and Varanasi. It was first revealed in 2014.
Alia Bhatt and Ranbir Kapoor said they resonated with "Kesariya" from Brahmastra so much that they named it "their song." And we know why. The palpable chemistry between soon-to-be parents is impeccable, and infuses perfectly with the colourful vibe of Varanasi in the music video.
The song garnered so much praise from fellow Bollywood celebrities, including Anil Kapoor, Sophie Choudry, Shashank Khaitan, Remo D'souza, Ayan Mukherjee, Pritam, and more, who serenaded the enchanting tune and praised the ear-warm love ballad.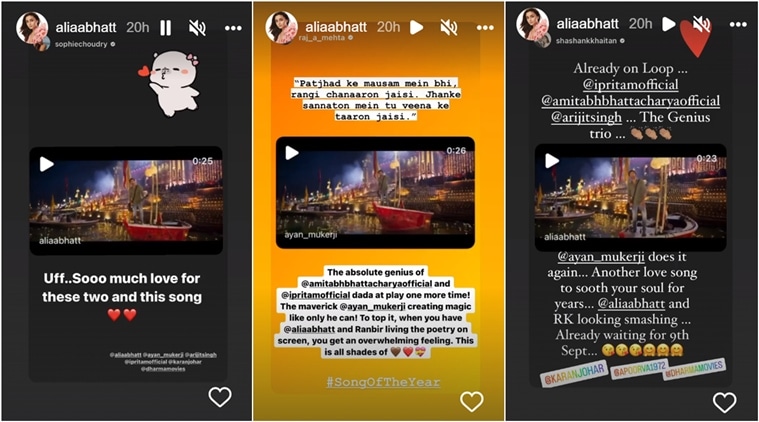 Alia Bhatt posted several messages from Bollywood celebs on 'Kesariya', in her Instagram stories.
Filmmaker Shashank Khaitan wrote, "Already on Loop … @ipritamofficial @amitabhbhattacharyaofficial @ariiitsingh The Genius trio … @ayan_mukerji does it again… Another love song to sooth your soul for years… @aliaabhatt and RK looking smashing … Already waiting for 9th Sept…"
Jugjugg Jeeyo director Raj Mehta posted in his Instagram stories, "'Patjhad ke mausam mein bhi, rangi chanaaron jaisi. Jhanke sannaton mein tu veena ke taaron jaisi.' The absolute genius of @amitabhbhattacharyaofficial and @ipritamofficial dada at play one more time! The maverick @ayan_mukerji creating magic like only he can! To top it, when you have @aliaabhatt and Ranbir living the poetry on screen, you get an overwhelming feeling. This is all shades of love."
Watch the trailer of Brahmastra Part One: Shiva below!
Share your thoughts with us on Twitter @CelebMix!