That's right, the NYC Web Fest (NYCWF) 2022 is on its way, only this time it will be hosted in a brand new location; for its ninth consecutive year it is moving to the sunny location of Miami Beach, Florida, and on top of that, they have also announced this year's official jury panel. For the past two years the NYC Web Fest has been a virtual festival, but this year it'll be back to an in-person event, partnering with The SandBox Theatre in Miami Beach, Florida. Once again, the NYCWF is accepting web series, pilot episodes, and short films to screen in November.
"As many New Yorkers know, Miami is often called 'the sixth borough,' (New York City is made up of Queens, Brooklyn, The Bronx, Manhattan, and Staten Island) there are many New Yorkers who live and vacation here," says NYC Web Fest Founder Lauren Atkins. "I had been spending time in Miami while working on the festival, and when the kind people at SandBox offered to host us this November, my decision was made. I thought, after two years of being cooped up indoors, why not celebrate with a beach vacation? It's the same festival serving top-notch content, only warmer!"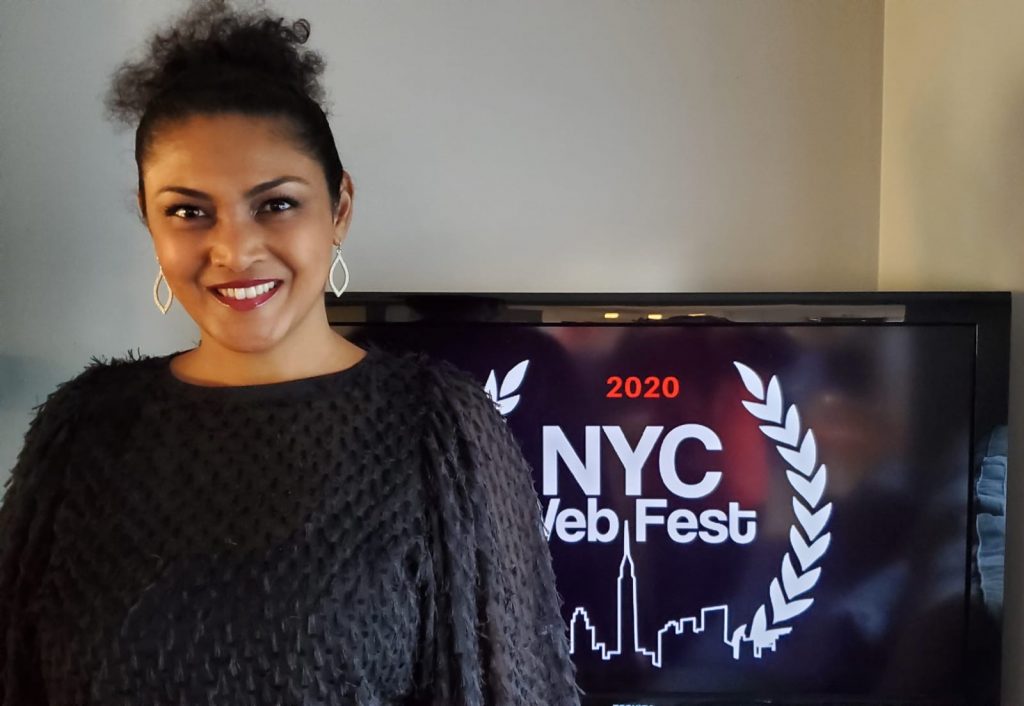 Keeping the health and safety of festival-goers in mind, the temporary relocation to Miami Beach enables NYCWF to have a more spacious theatre for viewings, networking, and party events with outdoor areas, plus access to all the fantastic sights and amenities Miami has to offer.
"The SandBox at Sand Bar + Kitchen is excited to work with Lauren Atkins and NYC Web Fest for their annual festival! We activated our multipurpose venue in March of 2022 and have since hosted bands, comedy shows, and more, giving local artists a place to showcase their talents. We cannot wait to host this year's film festival and continue to show our support for the arts here in Miami Beach," says SandBox owner Timothy Wilcox.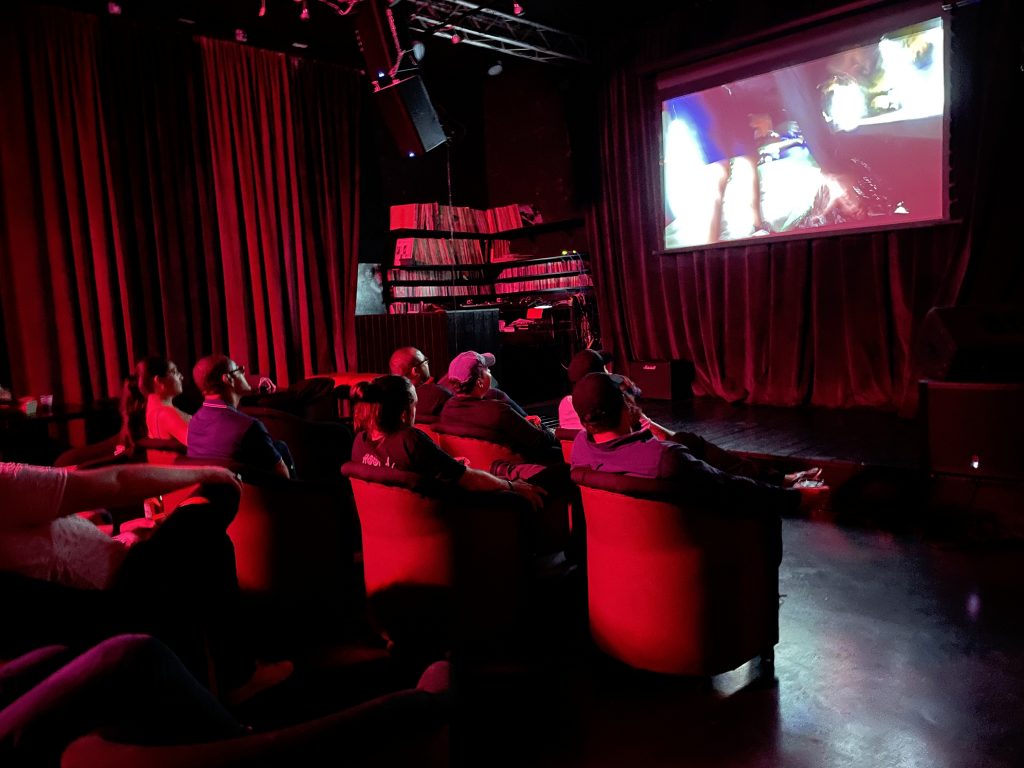 For 2022, Lindsay Pugh has returned as Director of Programming while Robert Watson and MelimeL are back as Social Media Director and web designer, respectively. As for the Jury Panel, the NYC Web Fest 2022 has a treat with Euphoria actor Nika King and For Us By Us network founder J. Alexander Martin amongst the line-up which also includes four more industry professionals that all have experience as writers, producers, entrepreneurs, and performers.
Just like the previous years, the festival will include web series, pilot episodes, and short films. Submissions are open until the end of August, and more details can be found on the NYC Web Fest's website.
The NYC Web Fest 2022 Jury Panel
2022 NYC Web Fest Jury:
Jeff Ayars – Filmmaker, Actor, Producer
Nika King – Actor, Comedian, Founder of Jeli Life Tech Platform
Penguin Suit Lu – Producer, Director, Editor
J. Alexander Martin – Co-Founder & CEO of the For Us By Us Network, Creative Director of FUBU The Collection
Ria Pavia – Writer, Director, Acting/Dialogue coach
Kathy Searle – Actor, Writer, Producer
Jeff Ayars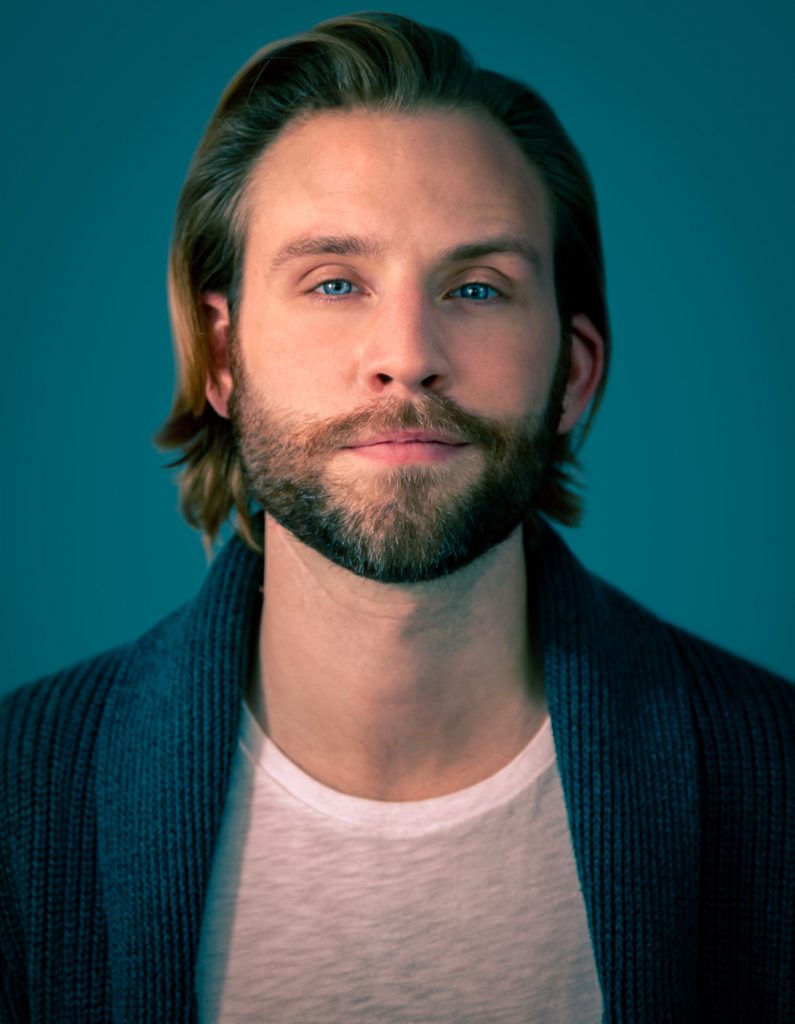 Jeff Ayars is a filmmaker, actor, and co-founder of the comedy duo Cannibal Milkshake – known for their sketches & parodies with over 45M views and 115K TikTok followers. Jeff has played Bradley Cooper on Comedy Central, Captain America on Funny or Die, and was featured as Finance-Bro Gosling by Fortune Magazine. Cannibal Milkshake has also been featured by The New Yorker, The National Lampoon, CollegeHumor, Elizabeth Banks' WhoHaha, Fast Company, and Ellen.
On the film & television front, Jeff produced & starred in the 2019 psychological thriller feature, This Is Our Home; starred in the 2022 indie sci-fi feature The Abaddon Pit, and recently guest-starred on CBS's FBI: International. Jeff also played Thomas Jefferson in a 2022 SuperBowl Ad.
In his corporate work for NBCUniversal, Jeff has directed spots for Bravo, produced promos for Blumhouse/Universal Pictures, and field-produced MSNBC stories from IMAX headquarters, Area 51, and the Pentagon. His film work has been featured at the Philadelphia Film Festival, The Cinequest Film Festival, Lower East Side Film Festival, the Nashville Film Festival, and the Tribeca Film Festival.
Nika King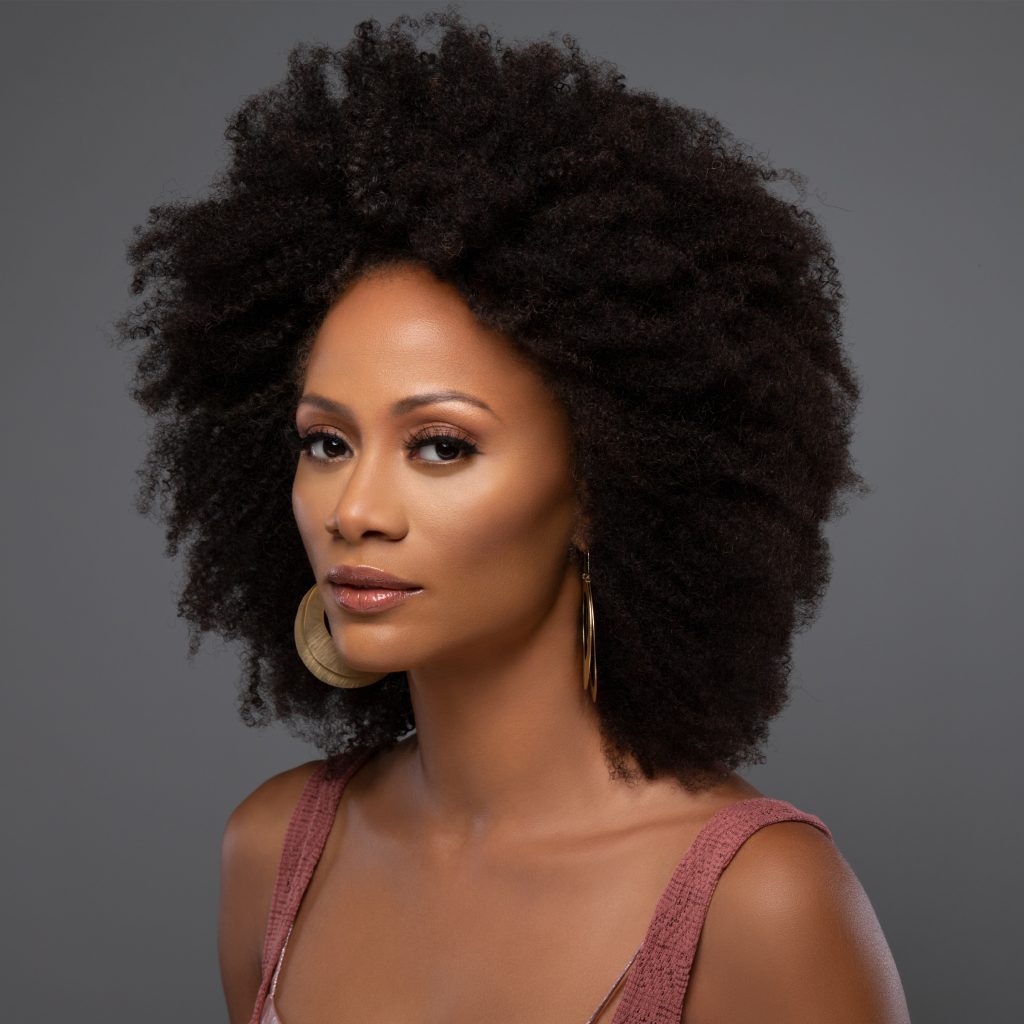 Miami native Nika King's talents as a comedian and actor are versatile and dynamic. She is best known for her comedic abilities, but in her breakout role playing Leslie on the Emmy award-winning HBO series Euphoria opposite Zendaya and Storm Reid, King showcases a much more dramatic side of herself. In this role, she pulls from her early life watching family members battle addiction and triumphantly overcoming them. It is from that resolve and resilience that King offers a dramatic perspective and newfound depth to this character.
King's comedy has landed her roles on Kevin Hart's Guide to Black, the Just for Laughs Festival in Montreal, and hosting Nika King & Friends, a monthly show at the Improv Lab in Hollywood CA. She also wrote, produced and acted on the award-winning web series Funny Married Stuff, currently streaming on KweliTV. While King has a passion for acting and producing, her talents do not end there. Nika has recently directed her first project For Sale, a short film that addresses grief and mental health in the life of a Black married couple.
In 2020, she created Jeli Life, an online community tech platform for Black and Brown people, who want to be in the entertainment industry. The platform provides peer-to-peer mentorship, access to job listings, and advice.
After speaking at the 2021 Better Together: Mental Health Storytelling Summit produced by MTV Entertainment Group, King was compelled to establish Rose of Sharon, a 501 (c) (3) based in South Los Angeles, CA. The mission of the nonprofit is to improve the quality of life for individuals and families from underserved and marginalized communities by compassionately serving their mental health and wellness.
Penguin Suit Lu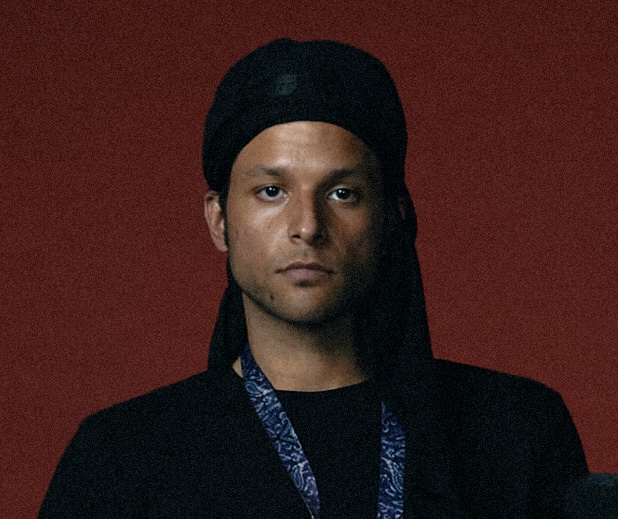 Luis Salas, better known as Penguin Suit Lu, is a Venezuelan director, producer, and editor based out of Miami, Florida. With over 5,000 music videos shot and edited in the past decade, Penguin has had a big influence on the independent music scene in South Florida. His speciality – creating sleek-looking productions on a low budget, garnered a lot of attention from up-and-coming artists all over the country and eventually led to work artists such as DJ Khaled, Rick Ross, David Guetta, Sean Kingston, Ace Hood, Mr. Vegas, and more.
Lu is very involved in commercial work for some of Miami's finest hospitality and nightlife, with reputable brands such as Tag Heuer, Beatus, Caron Paris, and Make-a-wish foundation. These days Penguin serves as a senior director at World Red Eye in Miami and can be seen working on his own projects with the likes of cinematographer Sam Brave and legendary director Michael Bay.
J. Alexander Martin
Born and raised in Hollis, Queens, New York, the acclaimed Dr. Ph.D. J. Alexander Martin has externalized many successful ventures in the fashion industry including the iconic clothing line FUBU –"For Us By Us" – serving as the co-founder and Vice President.
J is the co-founder and creative director of Fubu The Collection and CEO of ForUsByUs Network. He has held licenses & has worked with successful multi-million dollar brands, (Crown Holder, Kappa, Drunken Monkey, Ted Baker, Coogi, LRG Ladies, Under 2 Flags, Married to the Mob, Heatherette Posner/Loreal, Luster Hair Care Products, Echelon Indian Virgin Hair & Human Hair Mfr., Scunci, Camus Cognac, FashInvest, Vumee, Siemens, Samsung, Vertu, Black Chambers of Commerce NY/NJ, Van Heusen, Fabien Couture Group, Sean John, Under 2 Flags, and more.)
J attended the Fashion Institute of Technology And has a doctorate in Philosophy Business Administration & Entrepreneurship from Harvest Christian University. Dr. Ph.D. J. Alexander Martin courageously served with the United States Navy during Desert Storm and was released on an honorable medical discharge.
He is also a Strategic Advisor/Shareholder Fan Controlled Football League Author of Building An Empire and Money Makes Me Crazy, Board Member of the National Black Chambers of Commerce, President of the New York State Black Chamber of Commerce and Representative of the Urban League Young Professionals.
Ria Pavia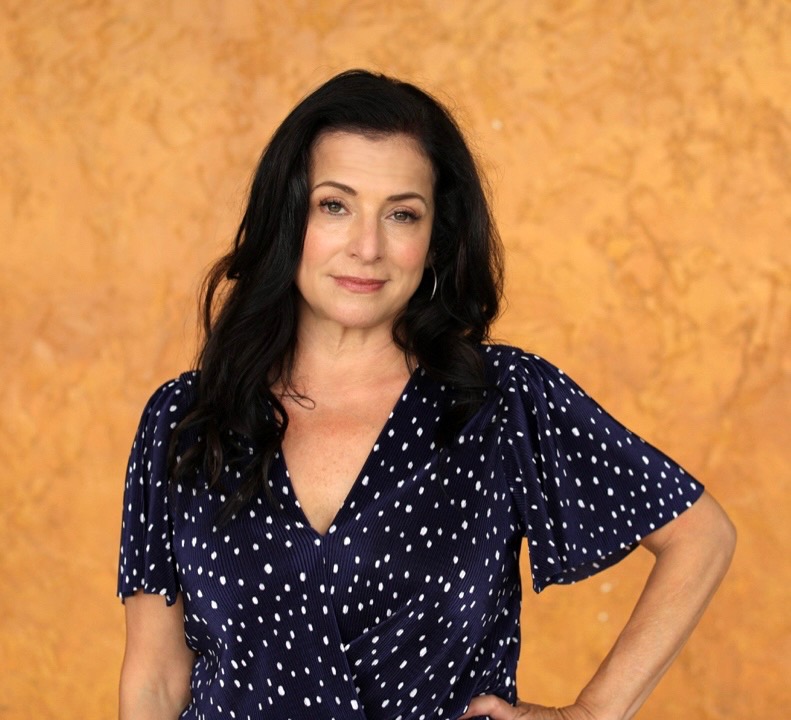 Ria Pavia is a writer, director and acting/dialogue coach. Her film directorial debut, Second Team, nabbed 16 awards over the last year and is being developed into a series. Pavia's career in the entertainment industry launched with performing gymnastics in a tampon commercial in the '80s. This stint propelled her into acting in TV commercials, guest spots, and film roles. She recurred on Who's the Boss, The Hughley's, and the soap opera Santa Barbara. Her career then segued into casting associate on such movies as Twister, Dead Presidents, and Flirting with Disaster. Next, she donned her scribe hat, working as a staff writer on Ask Harriet starring Ed Asner, and Pauly, starring Pauly Shore, for FOX.
In the theatre world, Pavia has collaborated with Noah Wyle, Jennifer Aniston, and Mark Ruffalo, directing over 45 plays and musicals. She just wrapped her fifth season as acting coach on Freeform's Grownish and recently directed her first music video starring Trevor Jackson in partnership with TikTok and Apple. The comedic sketches she directed for The Tam & Kevin Show are now viewable on Second City's streaming platform. Pavia attended Interlochen Arts Academy for high school as a Theatre Major, studied under the late great Sanford Meisner in the West Indies, and finished up at UCLA focusing on Theatre, TV & Film. Her most rigorous training revolves around the title of Mother to 21-year-old Adrianna and Dominic & Rocco, her 18-year-old twins.
Kathy Searle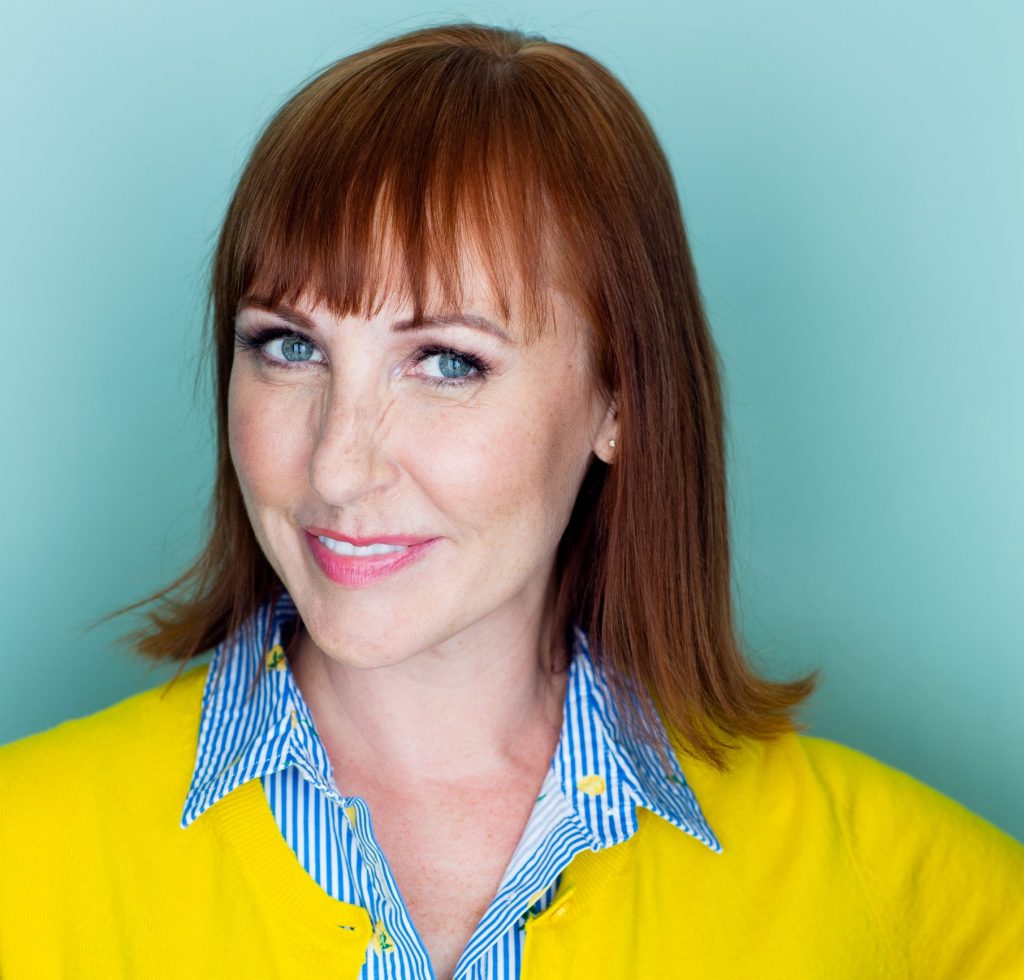 Kathy Searle is a film and theatre actress. Born in New Rochelle, New York, her early acting career started at the age of 12. She started her acting career with commercials and small roles in TV shows. She has appeared in several TV shows including The Bunny Hole, LI Divas, Law & Order, Gossip Girl, and As the World Turns. Other than that, she also performed in various films. She had leading roles in My Man Is a Loser and Being Michael Madsen.
Searle starred in the a cappella musical comedy Perfect Harmony at the Clurman Theatre in New York City and also had some roles in theatre shows such as Apple Cove and The Awesome 80s Prom. Searle attended The American Academy of Dramatic Arts, and also went to Upright Citizens Brigade for her comedy career.
Submissions Are Still Open
You can submit your web series, pilot episode, and/or short film to NYC Web Fest now; you have until the end of August, which is when submissions close. The NYCWF was founded by Lauren Atkins in 2014, after recognising there were several festivals showcasing digital series on the west coast, but nothing in New York.
Lauren Atkins said about the NYCWF: "Our goal is to make this festival the premier home for digital producers on an international level. An organic space where creators can showcase their talent, network with other artists, and learn from industry insiders."
Regardless of the location change, this is still very much the NYC Web Fest and so it will continue to celebrate being founded in New York. Bringing the sun to the NYC Web Fest 2022 by being in Miami Beach, Florida, we expect it's going to be an epic weekend and a year to be remembered for this iconic and not-to-be-missed festival.
What do you make of the jury announcement for the NYC Web Fest 2022 as well as the location change? Let us know on Twitter @CelebMix.