Short films, documentaries, telefilms, and movies have become the most popular forms of entertainment. Netflix, Amazon Prime, HULU, HBO, and many more emerging streaming services are proof of its rising popularity. Given how people are heavily relying on movies and TV series to de-stress, this industry has become one of the most lucrative around the globe, attracting millions of creative minds and even investors. 
The actors that these movies and shows feature acquire global recognition, a huge fan base, and excellent new opportunities. While these individuals get their fair share of monetary and non-monetary rewards, an entire team is behind this success and deserves to be brought under the limelight. Among them are the producers, responsible for all the finances associated with the films. These professionals are the most misunderstood ones in this industry. They are considered 'big shots' because they provide the means for unanchoring the ship and taking it to its destination. 
What the world does not understand is that a producer is much more than a "financer". Producers not only possess the skill of analyzing the potential of a project, but they are also the ones who take it towards execution. From writers to directors and from the creative team members to the cast, producers are responsible for every process involved in the filmmaking. Additionally, they are the ones who have to bear the most significant chunk of loss when a project fails and even take care of the finances when a project goes over budget. Despite tackling such major challenges and fulfilling huge responsibilities, film producers such as Massimiliano Sanzogni's efforts go unnoticed. 
Massimiliano Sanzogni is a name not many people know, but his work is known globally. The president of Publikro London, Sanzogni, is the man who made the documentary, the private lives of Jordi Mollá & Domingo Zapata, a possibility. The documentary, written and directed by Giuseppe Ferlito, features Johnny Depp and Michelle Rodriguez as the lead actors. Bringing all this together and making it work was Sanzogni. Almost a decade-long shooting across Los Angeles, Miami, New York, Majorca, and Rome, the documentary film was a Private Screening premiered at Miami Beach's Faena Theatre on November 23, 2021.
UNDERRATED PRODUCERS WITH NOTEWORTHY STORIES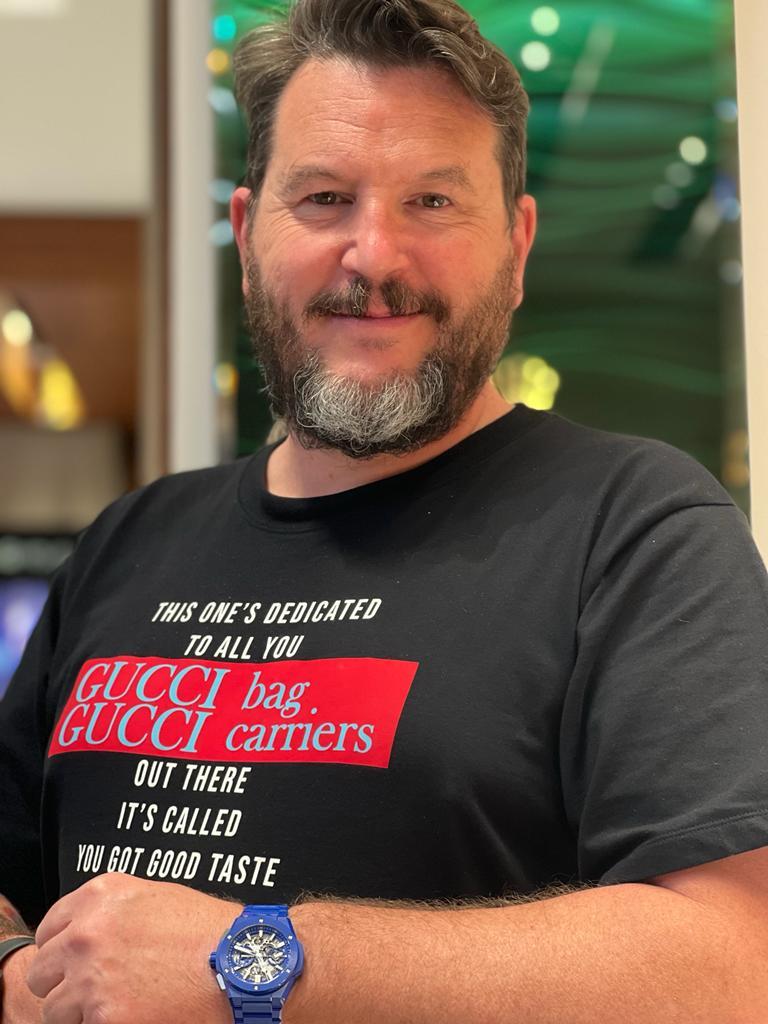 Little is spoken about movie producers, and their stories are seldom brought up in the media. Just like all others in entertainment and business, these individuals who have the skills to make a film 'happen' deserve to be brought into the spotlight. 
Massimiliano Sanzogni's aka H.M. Mr Massimiliano Sanzogni begins with Marvel novels. He used to read the novel and discuss it with his firstborn son, Mark William Sanzogni. They shared a special bond, thanks to these novels, which hold a special place in his heart, even today. He did not belong to a family with members in filmmaking or the entertainment sector. His father, Giuseppe Pellegrino, was an Artisan and his mother, Annamaria, was a Mother above all the other things. Sanzogni did not even pursue an education in this field. He graduated from Ashridge Executive Education, Hult International Business School, and even completed a master's degree in communication and marketing. 
Being all about business, Sanzogni was unaware of his capabilities for a long time. In 2011, Sanzogni was appointed as the Vice President at Rebournmust Corporation in New York. He worked there for three years and founded Oscorp Worldwide Network in London. He spent his time and energy establishing his company but soon realized he was meant for something else. That is when he discovered his skill in movie production. He stepped into this industry as a production supervisor for Spectre and manager for Justice League. In addition to this, he was also part of the art department for the globally known TV series, Game of Thrones. He started his production career with Abstract in 2016. It was released as a Netflix original documentary in 2017. It featured eight of the most creative thinkers and imaginative minds working in the world of art and design, including Sergio Marchionne, Michael Jordan, Christo, and Barrack Obama. After the success of this documentary, Sanzogni's passion for movie production ignited, and he knew this was something he wanted to invest his time and efforts on. Soon after this documentary was released, he directed his focus on another project, 7 Days Out. 
The Italian movie producer, who was born near Milan, is not only a successful entrepreneur but also an emerging movie producer. Residing with his beloved wife, Aurelia H Eneide, Heidi Michelle & Mark William kids in Franciacorta, he is pursuing his passion for movie production and has established a successful entrepreneurial portfolio with companies such as Rebourn Must, Oscorp Worldwide, and MHM Advising Holding under his belt. Currently, he is busy with another project, Tino the New Michelangelo, which he believes will be a blockbuster. 
Massimiliano Sanzogni is a multipotentialite who deserves to stand in the spotlight because he followed his passion even after having two fully running companies under his supervision. He proves to the world that there is no right time to pursue one's interests. 
There are countless other movie producers who have stories that the entire world should know!