Earlier this month rising UK country star Twinnie was forced to postpone her first headlining tour due to the global Coronavirus (Covid-19) pandemic.
The canceled dates came as the UK government put measures in place to stop people socialising in large groups in a bid to slow the spread of the disease.
The much anticipated run of dates were going to be in support of Twinnie's forthcoming debut album 'Hollywood Gypsy' which will drop on Friday, April 17th.
But thankfully there seems to be a light at the end of the tunnel as the York singer/songwriter, who just released her anthemic new single 'I Love You Now Change', has confirmed rescheduled dates for the UK tour.
The run of live shows will now take place this November with all tickets from previous dates remaining valid.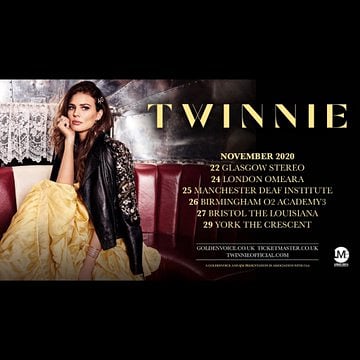 Speaking about the rescheduled tour, Twinnie said: "I know this is a very scary and uncertain time for everyone but It's with hope, positivity and belief that we will pull through this together and bring life back to normal again. I'm trying to focus on things to look forward to, and a time, hopefully not too far away where we can all congregate, hug our loved ones and enjoy live music again. With that as my focus, I am rescheduling my Hollywood Gypsy Tour to the end of the year, November 2020. Thank you all for being so patient and supportive. Sending lots of love and light!! Stay safe"
Tickets, and 'Hollywood Gypsy' album pre-order are available via twinnieofficial.com
Are you excited for Twinnie's 2020 tour and debut LP? Let us know your thoughts across social media!