Fresh from the release of her hugely impressive debut album 'Hollywood Gypsy' last month, rising country crossover sensation Twinnie has shared a stunning rendition of Camila Cabello's 2017 hit 'Real Friends' via her official Twitter page.
Since sharing the snippet less than 24 hours ago, the clip has already racked up in excess of 5,000 views with her followers exclaiming their love for her powerhouse vocals.
Twinnie, who is currently isolating in York with her mother and step-dad due to the ongoing Coronavirus (COVID-19) global pandemic, also captioned the cover post with the tongue-in-cheek comment: "Would love just to see friends.. don't care if they are fake lol".
Fans of the country music singer/songwriter are already plenty familiar with Twinnie's soaring powerhouse vocals and incredible range and control, but this rendition of Camila Cabello's global smash is allowing for new listeners to discover her breathtaking voice – just in time to also come across the epicness that is her debut record 'Hollywood Gypsy'.
The album brings together a blend of pop, country, and soft guitar-led rock to create a standout collection of songs that are truly unique to Twinnie and what she represents as an artist. With honest lyrics, glorious hooks, and stellar productions the LP is one of the very best releases you're likely to hear this year.
Along with sharing her stunning cover of 'Real Friends', and releasing her debut LP, Twinnie will also be touring the UK this coming November in support of the record – tickets are on sale now.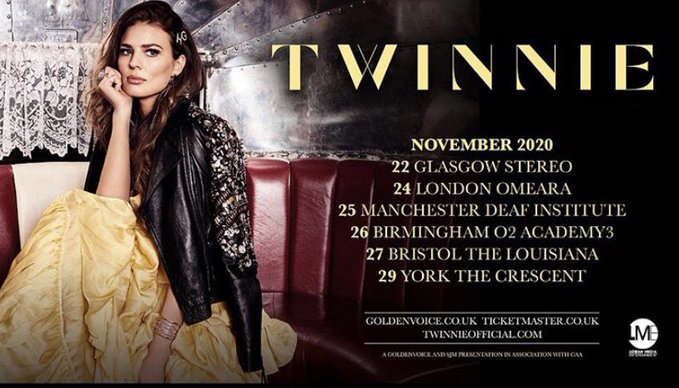 Are you a fan of Twinnie's rendition of Camila Cabello's 'Real Friends'? Let us know your thoughts across social media!