Fans of the popular show Once Upon A Time have waited for over three months for the date which portrays the return of their favourite show- March 6th, and according to our calendars that's in less than a week. So what can we expect from the second part of the fifth season and the anticipated 100th episode? It's a big one, and we know that the screenwriters and executive producers Adam Horowitz and Eddy Kitsis won't disappoint.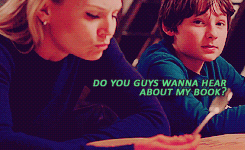 Gathered from a massive research, various interviews, and many sources, we have put it all together for you to welcome the show back prepared and with open arms.
It will remind you of the feeling you had while watching season one
Eddy Kitsis, the before mentioned screenwriter and producer, revealed a few details for Variety about what to expect from the first episode (Souls of the Departed) and the overall rest of the season:
"The hundredth episode for us — and the second half of the season — what we're really excited about is, we feel like we're going to be honoring the show by really giving you that season one feeling all over again." 
Many characters are coming back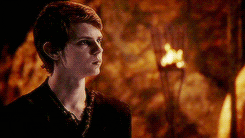 Going back to season one will be a blast from the past, but the show also planned to return some of the beloved characters (that have tragically passed away) from the former seasons. So who to keep an eye out for? Well, we've had confirmations for the returns of Cruella de Vil (Victoria Smurfit) the Blind Witch (Emma Caulfield), Peter Pan (Robbie Kay), Cora (Barbara Hershey), Prince Henry (Tony Perez), Neal Cassidy (Michael Raymond-James), Sidney Glass aka the Magic Mirror (Giancarlo Esposito), and even Milah (Rachel Shelley), ex-wife of Rumpelstiltskin, Baelfire's mum, who later joined Captain Hook and became his lover. Sadly, in spite of fan's requests, Jamie Dornan (sheriff Graham and huntsman in the first two seasons) won't be back for the 100th episode due to his overly booked schedule.
With so many people who have unfinished business with our main heroes, you can't help but wonder how all of that will turn out. Will Emma's feelings for Neal reignite? How will Gold react upon facing Milah once again? Will Cora try to pull off yet another one of her devious plans? Guess we'll just have to wait and find out.
And what's the deal with the Underworld?
All of these characters have passed away though, so you might be wondering how the producers plan on bringing them back? If you remember the mid-season finale, Emma was forced to kill her significant other, Captain Killian Hook, in order to save Storybrooke from an army of Dark Ones. So, Killian went to the mysterious Underground and joined the rest of the deceased characters there. Since most of the characters there are evil, you'd assume that the Underground is actually hell in the story. You'd be wrong. Horowitz denies the Underground of being hell and describes it to The Hollywood Report as "a place between. It's the place for people with unfinished business, so it's not about good or evil."
Also, in a few snippets we can clearly see that the Underground actually looks like Stroybrooke, or at least a darker, more evil version of the small town.
What about the characters who don't go to the Underworld?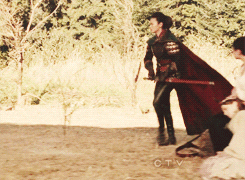 Some Once Upon A Time characters, such as Mulan, Ruby, Arthur, Guinevere, and Merida all stayed back in Storybrooke. What will they be up to while the rest of the crew are wondering around the Underground? Jamie Chung, who plays Mulan, has confirmed that her character, along with Ruby, will be going back to Oz. The producers have also confirmed that the two will be heading for Emerald City. And as for the rest (Arthur, Merida, and Guinevere), they will be coming back to the Once Upon A Time family, but not any time soon. You can expect their reappearance by the end of the year.
Can we expect a Rumbelle baby?
Since the two recently got back together (again), and the actress that portrays Belle (Emilie de Ravin) is actually pregnant, fans have been itching to know whether or not the screenwriters are going to use this to their advantage, perhaps by adding another baby to the story? When Kitsis was asked about writing in Emilie's pregnancy to the show, his answer was:
"I would say it certainly looked like they (Belle and Rumple) re-consummated their marriage, so we'll just have to wait and see, but I would say you're definitely on the right clue trail."
Now let's talk about the new same-sex relationship
It is yet to be revealed who the couple is, but they're there. Both the producers and Jamie Chung confirmed it.
When speaking to ETOnline, Horowitz and Kitsis said that they wanted to make the couple, but they didn't want it to be a big deal. They want the characters to have a normal relationship, just like any of the other characters.
Horowitz: "I think what we've said is that our goal with this is to not talk about it, but to do it. Meaning, the more we talk about it, the more we feel like we risk turning it into a very special storyline as opposed to what we want it to be, which is a normalized [one]."
Kitsis: "So what happens is the more it gets written about, the more people anticipate it, the more people want it, and the more it turns into this special episode of Once, instead of 'Hey, they're setting up a new arc.' And for us, it's no different than any other love story but the more we start talking about it, the more it becomes, 'Here's the special one,' so we'd rather just not deal with the question."
Many Oncers are already cheering for it to be between Ruby and Mulan, but honestly with this show you never know.
And finally, time for some new Once Upon A Time characters!
So you already know that a decent amount of the old crew will be back, but will that leave enough space for new characters? Of course it will! You've got to keep the show going by adding a nice twist or someone new to look forward to. In the other half of the season, we can expect three new key characters- Hercules, Meg, and Hades. The cast has already be chosen so we know that Jonathan Whitesell is casted as Hercules, Kacey Rohl will be playing Meg, and Ally McBeal's Greg Germann is the flaming Hades. We've already got a picture of the Emmy awarded actor in his newest role- the lord of the Underworld
That's a wrap on what we know about fifth season's second part! Are you excited for the return of Once Upon A Time? With all these new details, how can you not be? And what do you think will happen to CaptainSwan?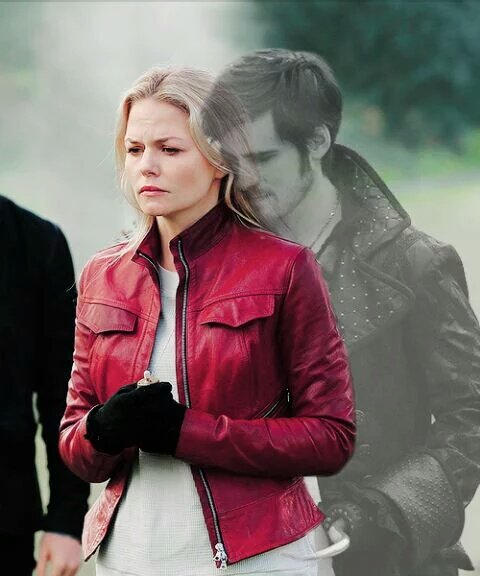 Send us your expectations for the show and feedback on CelebMix, we'll be waiting to hear from you.