Bond movies are always immensely popular, but fans are becoming increasingly eager to find out who will play 007 next. Read on for our thoughts.
Who Could Be the New James Bond and Why?
The latest installment in the Bond series, No Time To Die, was one of the highest-grossing movies of the year when it was released in 2021. Perhaps part of the movie's popularity came down to fans rushing to see Daniel Craig in his final appearance as the iconic character of 007.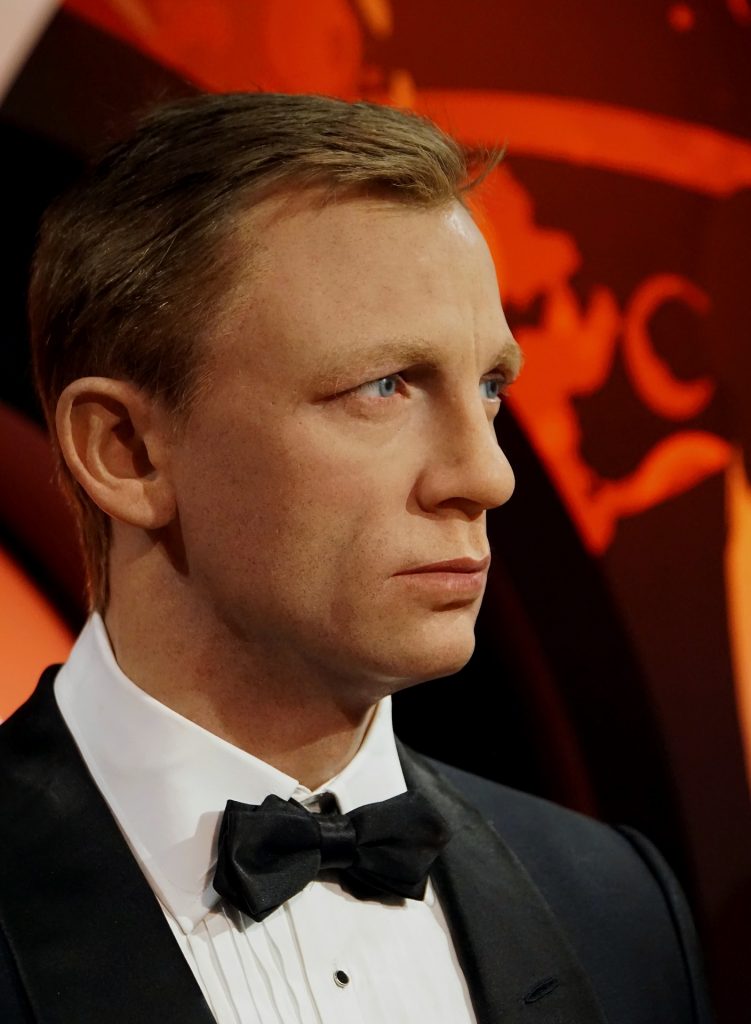 Craig starred in five Bond films in total, starting with Casino Royale back in 2006. But, who is going to take his place as the next James Bond? Let's take a look at some of the potential candidates to fill this famous role.
Dev Patel
Although Patel might seem too young to fill Daniel Craig's shoes as the next James Bond, there are some compelling reasons as to why he could be the perfect fit for the role.
His career has come a long way since his first role in Skins, having more recently starred in blockbusters such as Lion and The Green Knight. So, as an actor, he's plenty versatile enough, seeming equally at home appearing in Indie dramas as in action movies.
Tom Hopper
Although Tom Hopper might not yet have had any hugely significant roles, he's proving to be a popular contender for the next Bond with bookmakers. He's got the right looks to play the part, and the star has admitted it would be one of his dream roles should he be lucky enough to land it.
To date, he's starred in shows such as Game of Thrones and played a major role in the hit Netflix drama The Umbrella Academy.
Regé-Jean Page
Currently, one of the favorites to land the part as the next James Bond, Regé-Jean Page rose to fame after playing the Duke of Hastings in Netflix's huge hit Bridgerton.
Page is hugely popular with fans – especially the ladies! Whether or not he wins the prestigious title of the next Bond, fans can expect to see him starring in another spy film soon – a remake of The Saint is in the pipeline.
Idris Elba
Idris Elba has become a household name of late, having appeared in a huge variety of shows. From Luther, a British crime drama, to superhero blockbusters such as The Suicide Squad, there's no end to Elba's talents.
The actor claims he's not going to play Bond, but it would be nice to see the first black actor play the role. He might be a little on the older side compared to other contenders, but we're keeping our hopes up. His impressive presence and sheer coolness should be deciding factors alone.
Tom Hardy
Tom Hardy is another one of the favorites when it comes to who will play 007 next. We've already seen the star's talents in action films – he starred in massive hits such as Mad Max: Fury Road and The Dark Knight Rises. Again, age seems to be the main factor against casting Hardy as the next Bond – he'll be almost 50 by the time the film starts shooting.
Lashana Lynch
There's already been a lot of controversy about 007 possibly being played by a woman, but Lashana Lynch remains a strong contender. The actress starred in the latest Bond film, No Time To Die, and was praised by critics for her performance.
If the producers are keen to step away from 007 being a man, Lynch would surely be the first in line for the part. However, whether or not they'll consider this is yet to be decided. Daniel Craig himself expressed concerns over the decision, instead stating that roles as famous as 007 should be made available for women in films, rather than women playing Bond himself.
Cillian Murphy
Our final contender for the next 007 is Cillian Murphy, another incredibly versatile actor. Murphy has starred in roles ranging from horror films like A Quiet Place Part 2 to the British drama series Peaky Blinders. However, despite his versatility, Murphy often tends to play supporting parts rather than taking the leading role himself.
Like Tom Hardy, his age might be a deciding factor. He'll also be in his late 40s before shooting begins, meaning he might not be able to take on the role long-term. However, his looks and style would seem to make him the perfect fit for the iconic role.