Liam Payne is absolutely lovely – from his personality to his looks and everything in between.  Liam has definitely grown into himself over the past five years and in more ways than one.  He's discovered who he is, what he wants out of life, and more importantly – how to get it.  He's one of the more outspoken members of One Direction, and definitely one you can count on to make you laugh.  For those reasons and more – we gathered up 5 reasons that Liam would be your perfect valentine.
 5. He's loyal
Liam remains loyal to the people who have always been there for him; and there's no better quality in a man than that.  He also supports Louis, Niall, and Harry in everything they do – the bonds he quickly built with the other lads in the band have become lifelong and just as important as friendships he had before he joined One Direction.  He's also loyal to his family, his hometown, and his fans.  You can truly tell how much his relationships mean to him, and how much he gives of himself to the people he loves and cares about – what's better than a man like that?
4. He's absolutely beautiful
Liam is beautiful, there's no other way to put it.  He's been absolutely adorable since we first saw him on The X-Factor but he absolutely grew into himself over the last couple years and in doing so, gained a sense of confidence that not only inspires those around him, but fuels him to be the best version of himself.  He has gorgeous eyes, a killer smile, abs for days (we all saw the Christmas time selfie) and his personality makes him glow.  Also – does the guy look bad in anything, it's rare for someone to be able to pull of a comfortable, sporty, and well dressed look as well as Liam does – we're smitten.
3. He saves lives (literally)
Most everyone knows now that Liam has been credited for saving the lives of fans across the world, just by existing as wonderfully as he does and being part of something bigger than himself.  These fans say he's helped them survive rough times, embrace who they are, and realize that life is worth it.  While he continues to do these things on a daily basis – he also saved the life of one of his best friends Andy a few years ago.  During a fire at Andy's apartment, Liam's quick thinking and calming attitude helped save the life of his friend that day – Andy says he remembers thinking he was going to die as he saw Liam trying to put the fire out with his bare hands.  He said he couldn't imagine seeing his best friend that way and didn't know how Liam kept his composure.  In a state of such panic, Liam staying rational and being there for his friend both physically and mentally made all the difference.  He's a real life super hero.
2. He's extremely talented
Liam is not only a gifted performer – he can write beautiful music, play guitar and piano, and he's currently trying his hand with rap and r&b.  Liam's falsettos in One Direction easily brought fans to their knees, and he experimented with more runs and high notes in 2015 than he ever did before – proving that he's not only talented, but confident!  Liam wants to do more song writing during their hiatus and explore different types of music and we cannot wait to see what he comes up with – his musical abilities truly know no bounds.
1. He gives back
Liam is one of those people who has never forgotten where his roots are, he's never been too big to pay homage to the place that helped build him; or the people there.  Liam recently helped with a youth center in Wolverhampton which aims to give youth a purpose driven place to spend their free time.  It's a way to keep young people motivated to believe in following their dreams and staying out of trouble – Liam raised over $100,000 for the charity and went to a ceremony for the place as well.  This is not the only charity Liam is involved with – he's active with Trekstock as well, an initiative that raises money for young adults battling cancer.  In the middle of world tours, writing music, coming out with albums, and balancing personal time – Liam still finds a way to give back.  It just goes to show that one of his best traits is how selfless he is, and will always remain.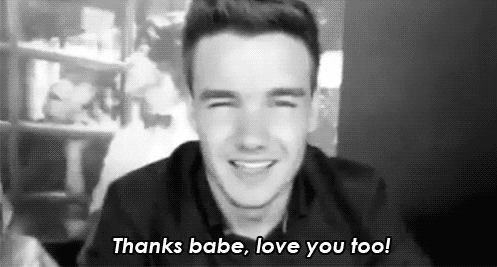 It's easy to see why Liam would be not only the perfect valentine; but one of the most incredible guys to have in your life.  As One Direction fans have long acknowledged, he's an incredible incredible guy!  If you agree that Liam would make a smashing valentine tweet us at @CelebMix1D or @CelebMix and let us know!