Wizards of Waverly Place had been one of the most successful Disney series. A major start of the career for actors like Selena Gomez and David Henrie, the show won everyone heart's during the time it was telecasted. So much so, that whenever one remembers a perfect siblings' moments, Alex and Justin immediately comes to mind.
It's been quite a long time since the show ended. But its characters still live in our hearts. Wondering, what are they doing now? Check out the list of your favorite characters as we give you glimpse into their present lives.
Selena Gomez aka Alex Russo
She does not need any introduction. A heartthrob for many, Selena is a singer, an actor and a trendsetter. She is popular among her fans for standing up for herself and her body. An inspiration, the singer was a leading actor on the show. The show was the first step to fame for Selena and since then, the actor hasn't stopped.
Her pic for a soft drink ad is most liked pic on Instagram. Her latest album "Revival" is one of the best albums of the singer and the list never ends.
A witty wizard, Selena aka Alex Russo was an entertaining and a really smart prankster in Wizards of Waverly Place who loved her family and did not mind embarking on an adventure if the need arises. Although she played a fantastical character of a wizard, her character seemed real. The reason why Alex still lives in the heart of WOWP's fans.
David Henrie aka Justin Russo
How do you remember him? Alex's brother Justin Russo  from WOWP or Luke Mosbey from How I Met Your Mother? He not only played the role of Alex's brother but also contributed to writing two episodes for the show-"Alex's Logo" and "Meet the Werewolves".
Justin Russo was a nerd (most of the people related to), a sweet brother and an obedient son but like most of us, he had an inner child within him which used to end up making him the part of Alex's pranks. He did not mind teasing his sister but he also did not mind to stand up for her if the need arises.
David Henrie is a brilliant actor who has worked on several projects and directed some himself. His directorial work in Boo! and Catch is quite impressive. Alex and Justin set the siblings goal for their fans.
Jake T. Austin aka Max Russo
There are just so many ways to introduce stars from WOWP. They all have accomplished so much in their lives! Jake T. Austin career is on high. He has voiced over in many movies and acted in many shows. In short, Austin is a brilliant artist who is really doing well.
Jake T. Austin is Max Russo from WOWP, Diego from Go! Diego Go! and Jesus Fosters from The Fosters. But we remember him as dumb wit from the Disney show whose dumbness reminded us of an iconic character from an iconic show. Yes, we are talking about Joey Tribbiani from Friends and we're not exaggerating. The episode where Alex and Justin are granted wish from the Genie makes it quite evident.
Max might seem stupid in the beginning but later we got to know, he was cut out for something better, just not wizardry. Jake. T Austin portrayed the character really well and if we have to choose who could play Max Russo, we would always name Austin as our choice.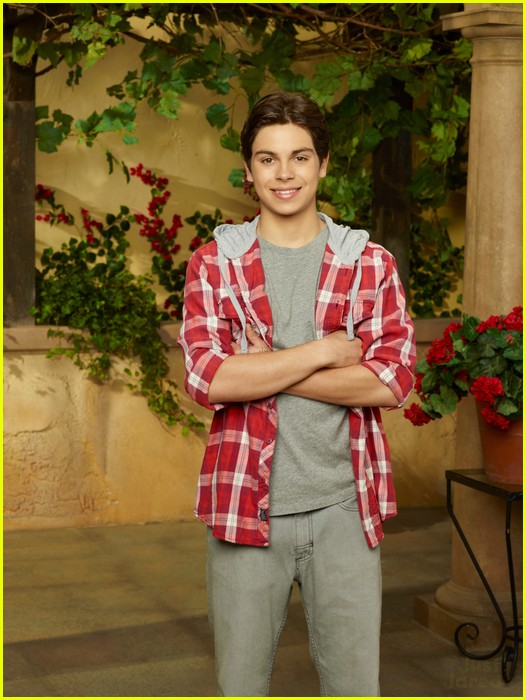 Maria Canals Barrera aka Theresa Russo
If we have to name an actor who has worked at all the levels of acting, Maria Canals Barrera would be the one. From a supporting actor to a lead actor in sitcoms, Maria Canals has done it all. One of her most memorable roles has been as Selena Gomez's role in WOWP.
Theresa Russo is a mortal in the family of wizards. She is a protective and a caring mother who loves her kids. She runs a Sandwich Substation with her husband Jerry Russo. A possessive mother, she portrays a character who is too real. For kids, parents can do anything but sometimes, end up doing a lot. This makes her character relatable and one of the entertaining ones in the show.
Jennifer Stone aka Harper
Like her character in the show, Jennifer Stone does not shy away from trying different things. Stone is an actor but at present, she is taking classes at a community college to get an  associate's degree in forensic pathology. Apart from her acting endeavors, she has voiced over as Candace's future daughter in Phineas and Ferb.
Alex's best friend, Harper was an epitome of positivity in the show. She might be completely opposite to Alex but a classic inspiration to teenagers, teenagers became a fan of Harper because even after being an anxious girl, she was always confident of what she did. No matter if it was her fashion designing or jewellery design.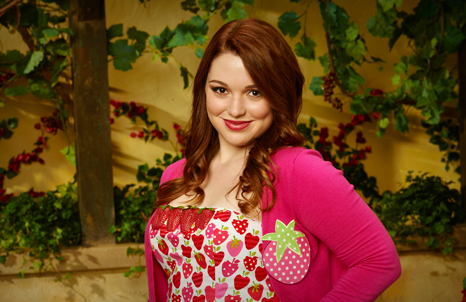 David DeLuise aka Jerry Russo
An American actor and a television director, DeLuise is not that visible on the acting scene right now. This means he is planning something great. Until last year, the actor was working on his directorial projects including Last Best Summer Ever.
David DeLuise played the role of Selena's father in WOWP. Jerry Russo was a protective father who was always worried about Alex's dating. He was a disciplinarian yet an understanding dad. Jerry Russo gave up his magical powers to marry Theresa Russo (aww) but never stopped teaching his kids the rule of wizardry.
His played the role of dad really well and with this show, he proved his metal as a great actor.
Together, these characters gave us a family we could only wish for. Well, at last, we are mortals. They made our teenage days and still continues to entertain us through their works in their respective field. The main lesson this show taught its fans:
Next time, we will come back with a new show from our list. We bet to turn you nostalgic! Is there any character or moment we 've missed? Tell us @CelebMix .