Britain's most loved pug has reached new levels of internet fame as he gets a big thumbs up from major Instagram and TikTok stars.
With the likes of Kyle Thomas showing his affection for young Yogi, his fast rise to prominence online since the start of the UK's lockdown last year has been nothing short of adorable.
On TikTok, Yogisuperpug has already amassed more than 150k followers, with his owner, Justin Taylor sharing their latest and greatest feel-good videos for all to enjoy.
Having starting out his life in difficult circumstances, Yogi was bullied by other dogs, and later was put up for adoption by his first owner, a championship breeder. Thankfully Justin adopted him and the two have been raising positive vibes across the internet ever since.
Thanks to the virality of his videos from superhero selfies to reaction memes and funny dog moments, the young pug is setting trends online, and at the same time, encouraging other people to adopt animals from shelters.
Yogi and Justin have also been raising awareness about the joys of animals, and how owning a pet can be a wonderful thing for families, and communities. Recently, Justin rescued another pug, Snow White, and the two have become the most adorable friends. Now Yogi has some company too.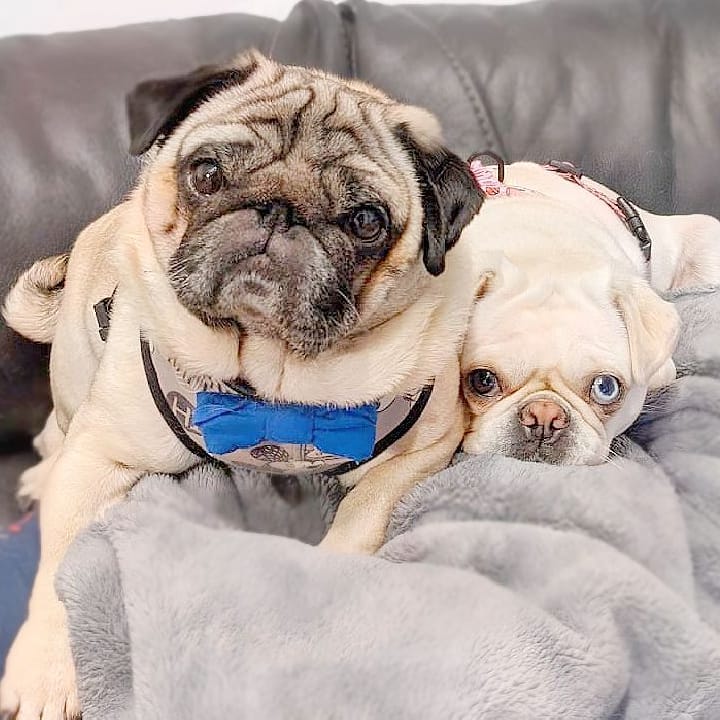 With all that's been happening with the pandemic and the subsequent restrictions of lockdown, animal adaptions have been proven to help mental wellbeing between pets and their owners.
For Justin and Yogi, it goes without saying it's been a fun journey so far, and other pet owners and potential adopters can share their antics as well online!
We're so happy to have discovered Yogi, and for the pug lovers out there, it's just the beginning.
Have you considered adopting an animal? Check out Yogisuperpug on TikTok and Instagram to see his latest funny and cute videos.