After becoming one of YouTube's prominent figures in recent months, Jack Edwards has released his own stationery named 'Ink Outside The Box'. The range features products such as academic planners, notebooks, to-do lists, and more! Jack has described this latest adventure as 'an absolute dream come true'.
In 2014 Jack first started with a blog and then began a YouTube channel a year later. The main focus of his recent videos are books that fans love thus giving him the nickname 'YouTube's Resident Librarian'.
Jack is also an accomplished author having released his book 'The Uni-Verse' on the 6th of august 2020. The book is a guide for students starting their life at university and offers them tips, tricks, and advice on a range of topics including university applications, what to pack, lectures, etc.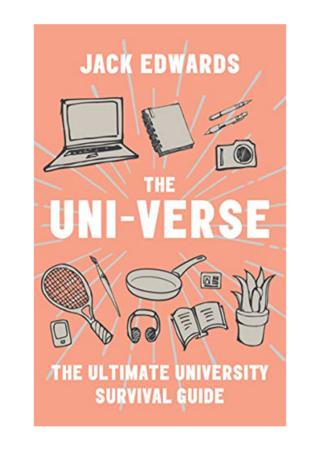 Check out Jacks new range, here: https://inkoutsidethebox.co.uk
Will you be purchasing any of the products? Let us know @CelebMix!