Looking for something new to fill your boring school days with? Want to find out more about horses? If your answer is 'Yes' then YTV and Nickelodeon have got something under their belts for you.
An awesome new live-action TV series called "Ride" premieres on Monday, September 5 at 7 p.m. ET/PT on YTV, then coming soon to Nickelodeon.
The show produced by Canada's Breakthrough Entertainment and Buccaneer Media stars Kendra Leigh Timmins, Jonny Gray, Oliver Dench, Alana Boden, Rameet Rauli and Manuel Pacific.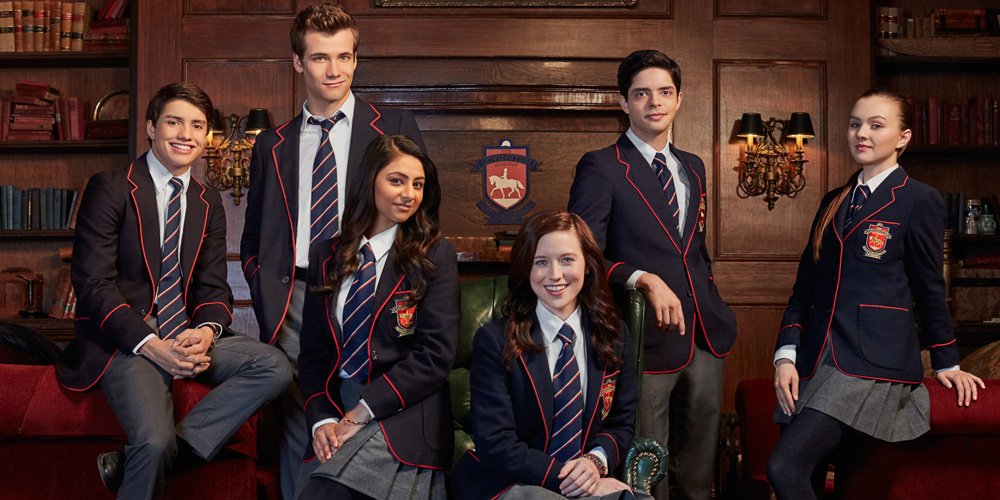 "Ride" follows the adventures of Katherine "Kit" Bridges (Timmins) who moves to England when her father Rudy gets a new job at Covington Academy, an elite equestrian boarding school. Life at a new school is never easy – particularly when you are afraid to ride – but Kit will be able to handle any challenge she faces thanks to her new friend, TK….who just so happens to be the most stubborn and challenging horse at the Academy.
Even if you have a strong connection to someone, you can have fears…
Are you excited yet?  Check out this video as it tells you a lot about the show – you'll definitely be looking forward to finding out what the future holds for Kit.
Can we have a say? We just can't wait to see what this great crew have worked out together.
Let us know what you think about "Ride" at @CelebMix!