YUNGBLUD (aka Dominic Harrison) has officially released his new single, "fleabag"! He has been teasing lyrics from the track and revealed it in full when he performed it live in concert, but now fans can finally hear it word for word and officially download the song. (Best feeling ever, right?!)
He wrote "fleabag" alongside co-writer Aldae (known for working with artists like Justin Bieber, Shawn Mendes, and Selena Gomez) in a really dark time of his life, when a lot of people around him had an expectation about what he should be. "To tell you the truth, it's about being f*cking gutted about people judging me and trying to tear me down. I felt so alienated, I felt so alone," he shared.
"When everybody else has an expectation of what you should be or have their own version of your truth it messes with your brain because you start to think, "Maybe they're right, maybe they do know what's best for me, maybe I should change who I am," but ultimately I believe to my core – it's the foundation I built my whole ideology around, that self-expression and the right to be unconditionally yourself is the best thing you can be," says YUNGBLUD.
"Nobody should determine how you express yourself except YOU. You are brilliant, you are beautiful, you are individual just by breathing. This song is a kick back. A kick back against the world, a kick back against my friends, against my family and some of my fanbase. I am who I am, all I want to do is spread love and lead with my heart. I've always told people to be themselves, sometimes I have to remember that message myself."
And honestly, he couldn't have said it any better. This is a message that so many people need to hear because in the end, there's only one you, and YOU matter so much.
In support of the single, YUNGBLUD even made brand new merch. (See below)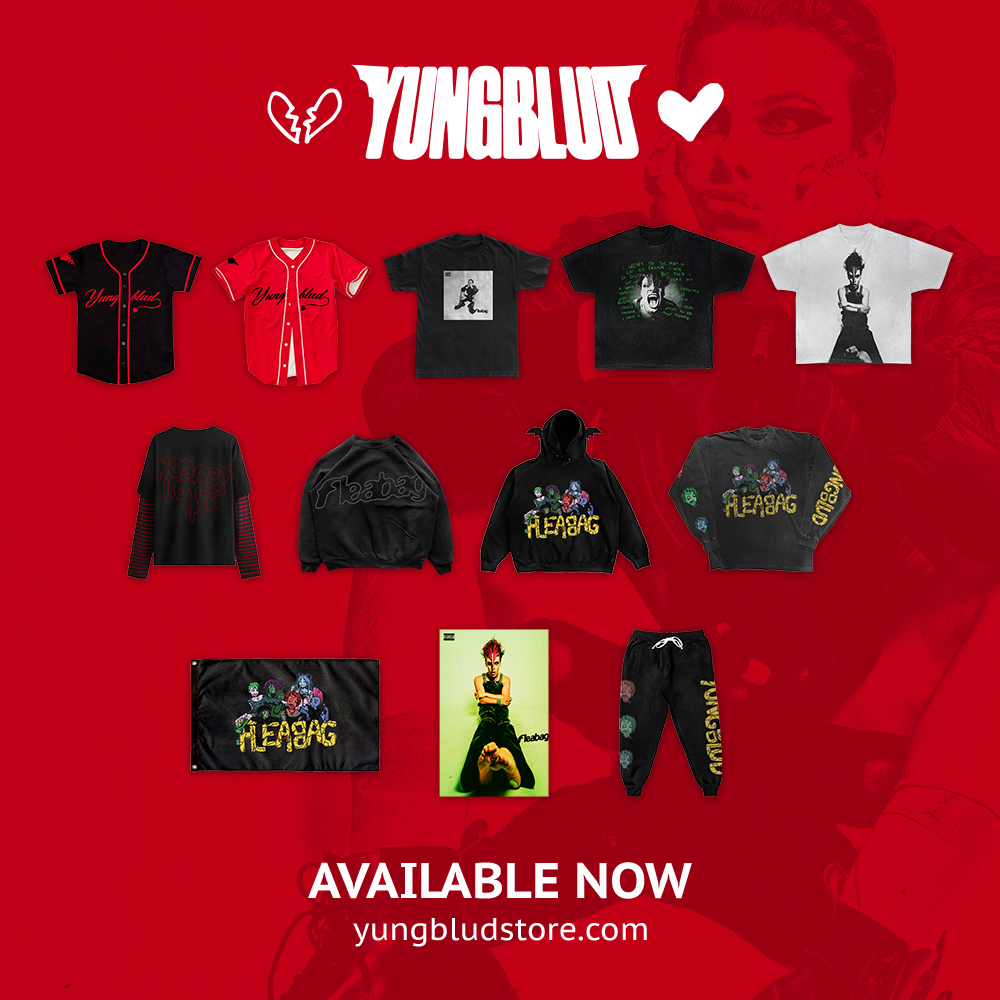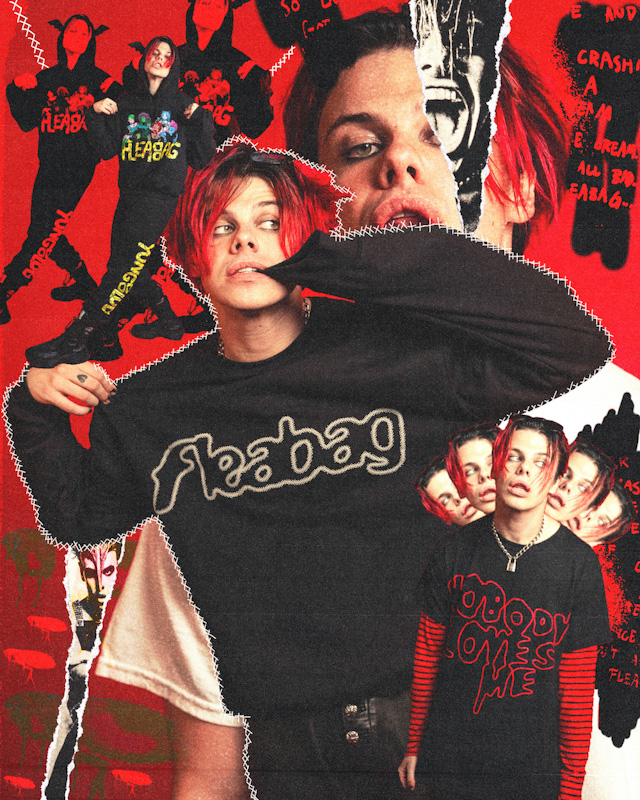 You can check out all of the merch HERE.
YUNGBLUD's sophomore album, weird!, was released in 2020 and has been on repeat since, so we can't wait to hear all of the new music that YUNGBLUD has coming soon!
Watch the official visualizer for "fleabag" below:
Are you excited for more new YUNGBLUD music this year?