As he gears up for the release of his long-awaited fifth studio album "-" (pronounced 'Subtract') later this spring, Ed Sheeran has unveiled the album's brand-new lead single, "Eyes Closed" on March 24. Sheeran's latest pop-leaning single comes on the heels of the announcement of his album "Subtract," which is set to arrive on May 5, 2023, via Asylum/Atlantic Records. It's said to be a "soul-bearing" collection "against a backdrop of personal grief and hope, and marking the final chapter in his mathematical-themed album title era."
"Eyes Closed" sees the British megastar grappling with grief, depression and the untimely loss of his two closest friends, SBTV founder Jamal Edwards and Australian cricketer Shane Warne, last year. the single illustrates a raw, immediate feeling, refined by Sheeran's hard-hitting, poignant and candid songwriting, soaking in melancholy and vulnerability, and carried by the emotional heft in his vocals when he hits the lower register.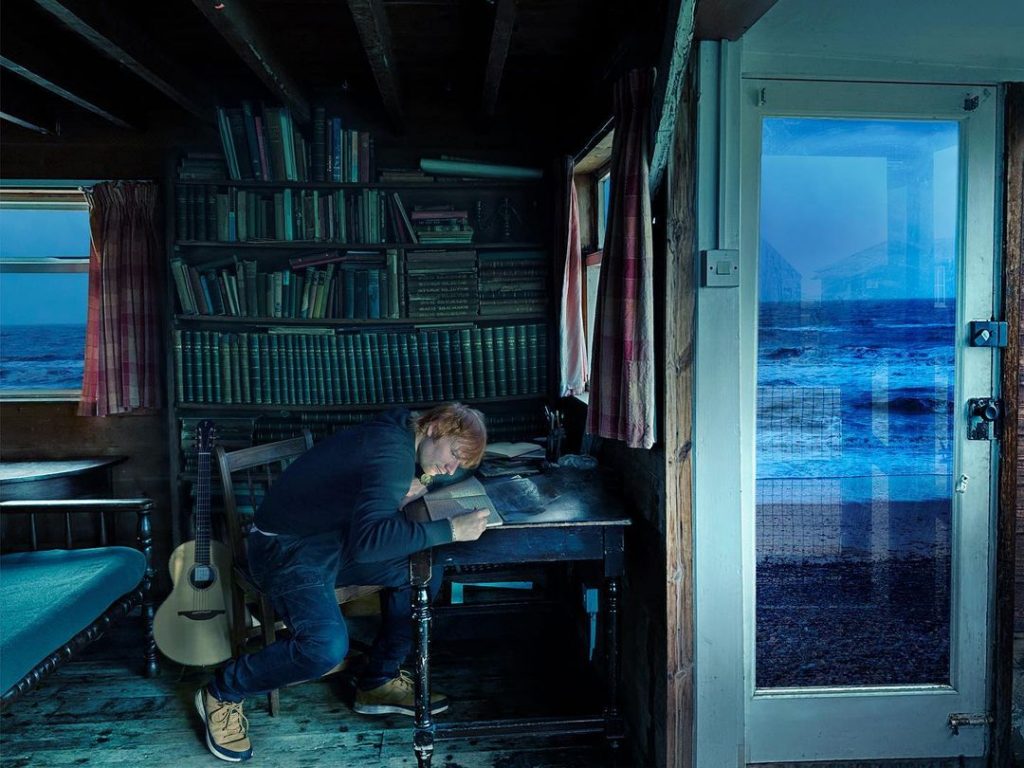 "Every song reminds me you're gone/ I feel the lump form in my throat," he sings. "'Cos I'm here alone." "You sorta have to take yourself out of reality sometimes to numb the pain of loss, but certain things just bring you right back into it," Ed Sheeran says in a statement. While it is a pop-influenced number in collaboration with The National's Aaron Dessner, it's really a harrowing and emotionally-stirring song about "losing someone, feeling like every time you go out and you expect to just bump into them, and everything just reminds you of them and the things you did together," according to Sheeran.
Originally written as a breakup song, "Eyes Closed" brought on a whole new meaning for him after suffering from a string of personal losses in 2022. Speaking to Rolling Stone magazine, Ed Sheeran said he had dealt with depression throughout his life, and felt his feelings resurface last year. "You're under the waves drowning. You're just sort of in this thing. And you can't get out of it." The 32-year-old said he "didn't want to live any more" after the deaths of his friends, elaborating that "those thoughts were bad enough, but shame arrived as their companion. They seemed selfish, especially [as] a father. I feel really embarrassed about it."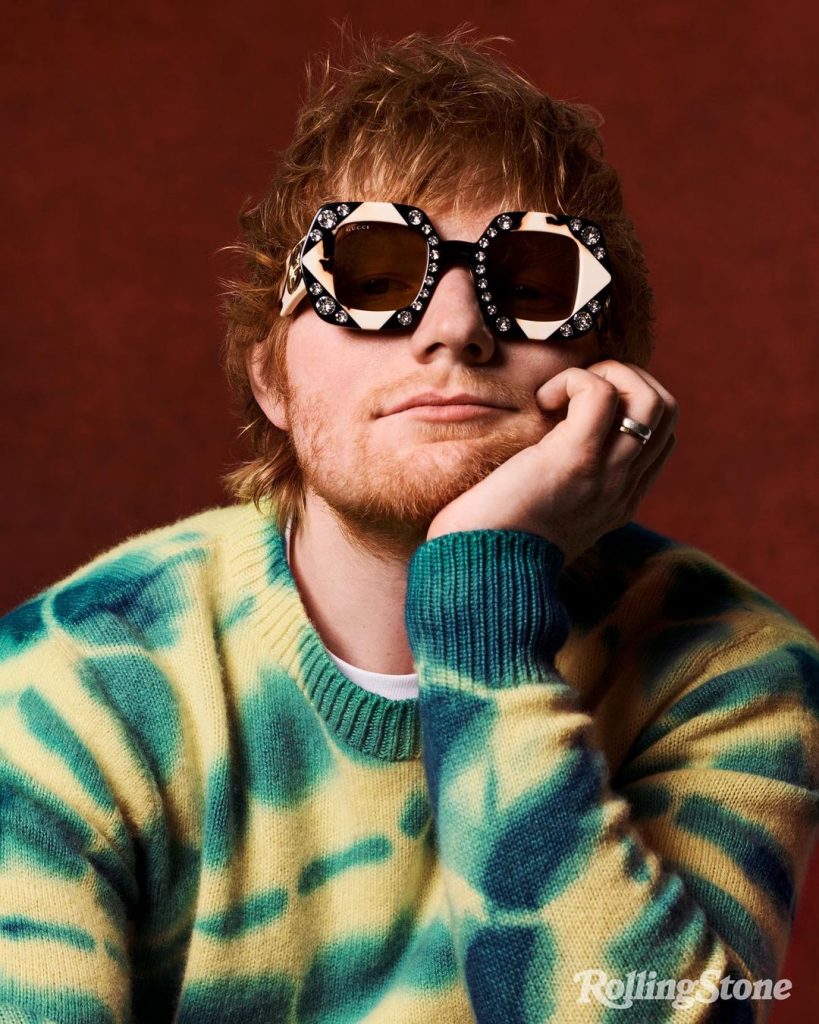 Directed by Mia Barnes, the single accompanies a beautiful music video, where Sheeran is followed around by a big, fluffy blue monster-like creature that only he can see as if his sadness is personified. The vivid imagery that the singer paints through these visuals – the moment when he opens his eyes knowing the person he loves isn't there anymore – hits the viewers intensely, piercing their hearts. The thought, the feeling, and overall imagery linger in your long after the music video. Speaking on the themes of the video, the singer said: "When I was thinking of concepts for the 'Eyes Closed' music video, I wanted to make a video inspired by movies like Harvey, where the main character has an imaginary friend who's a giant rabbit that no one can see. There's also a book I read to my daughters where sadness is encapsulated by an imaginary creature.
Often, sadness is something that follows you around, engulfing the rooms you're in, and you can feel and see it, but no one else around you can. So I decided to create my own big blue monster for the video. He gets bigger and bigger as the video goes on, til he takes up whole rooms, and is all I can see, just like sadness."
Watch the music video for "Eyes Closed" below:
Ed Sheeran's forthcoming album, "Subtract" finds the pop star revisiting his musical roots and addressing some of the personal challenges he has faced in recent years, through his honest and impeccable lyricism. Originally intended to be a collection of acoustic songs recorded over a 10-year period, he scrapped the entire project and started it again, using songwriting to "make sense" of his feelings. He made the record with The National's Aaron Dessner, who previously co-produced Taylor Swift's lockdown albums "Folklore" and "Evermore," and who encouraged the star to show "a more vulnerable" and "elemental" side to his music.
Speaking of the record, Sheeran explained:
"I had been working on Subtract for a decade, trying to sculpt the perfect acoustic album, writing and recording hundreds of songs with a clear vision of what I thought it should be. Then at the start of 2022, a series of events changed my life, my mental health, and ultimately the way I viewed music and art."
He continues: "Writing songs is my therapy. It helps me make sense of my feelings. I wrote without thought of what the songs would be, I just wrote whatever tumbled out. And in just over a week, I replaced a decade's worth of work with my deepest darkest thoughts. Within the space of a month, my pregnant wife got told she had a tumour, with no route to treatment until after the birth. My best friend Jamal, a brother to me, died suddenly and I found myself standing in court defending my integrity and career as a songwriter. I was spiralling through fear, depression and anxiety. I felt like I was drowning, head below the surface, looking up but not being able to break through for air."
"As an artist, I didn't feel like I could credibly put a body of work into the world that didn't accurately represent where I am and how I need to express myself at this point in my life. This album is purely that. It's opening the trapdoor into my soul. For the first time I'm not trying to craft an album people will like, I'm merely putting something out that's honest and true to where I am in my adult life."
"This is last February's diary entry and my way of making sense of it. This is Subtract," he concludes.
Ed Sheeran is also releasing a new Disney+ documentary, "Ed Sheeran: The Sum of it All," premiering on May 3, which dives deep and takes a more intimate look into the popstar's musical and personal journey over the course of four episodes. The highs and the lows, and the emotional toll of those events on the singer; all can be seen in the forthcoming Disney+ documentary.
---
Stream "Eyes Closed" on Spotify below:
"Eyes Closed" is available on all the streaming platforms here: http://es.lnk.to/eyesclosed
"Subtract" is set to be released Friday, May 5th 2023. Pre-order/Pre-save the album here: https://es.lnk.to/subtract.
Share your thoughts with us on Twitter at @CelebMix!