Lots of celebrities have decided to join the hype of the Snapchat app recently, and it's a great way to keep up with what your favorite celebrities are up to (in a non-stalker way, of course). Here are eleven people who you can add to your Snapchat right now for your own entertainment, amusement and to keep up with your favorite people!
Ariana Grande – moonlightbae
§
Selena Gomez – selenagomez
Selena barely uses Snapchat, but when she does it's worth the wait! Selena posts videos with her friends, talks to her fans, posts gorgeous selfies and even recently teased her new music through Snapchat! Selena is one of the most followed people on Twitter and is the most followed person on Instagram – so what she posts on Snapchat has got to be even better! What Selena posts on Snapchat is always unknown, you never see it coming as every post is different and if you haven't got her on Snapchat right now, you need her – she lightens up your Snapchat with her beautiful face and hilarious laugh. Because of her randomness, Selena is the perfect celeb to have on your stories.
Cara Delevingne – caradevilqueen
If you're a Cara fan or if you know who she is (which you most likely do) then you know how random and hilarious Cara is. On Instagram and Snapchat her posts are always hilarious, so can you guess what her Snapchat stories are like? Yes, you guessed it – hilarious. Cara usually messes around with Snapchat filters but also takes videos with friends and gives you a backstage pass to all of the events she attends through her videos and photos! With her acting, modeling, etc. Cara is obviously a very busy girl, but she always has time to sit back, relax and take funny videos or pictures for her fans to enjoy. Whether she has a beautiful dress and full makeup on or she's sitting at home with a jumper and no makeup on, Cara can always make you laugh and smile – simply because she doesn't care how she looks or what she posts!
Demi Lovato – theddlovato
Let's be honest, Demi doesn't have a care in the world when it comes to what she posts on Instagram or Twitter – her Snapchat is even better! With so much confidence, you can imagine how funny Demi can be on Snapchat. This is yet another celebrity who enjoys the filters, she makes them so much funnier with her humor. Demi mainly posts random things, but she especially loves to post videos of her dog – so if you love dogs, you should definitely add Demi on your Snapchat! You will also hit the jackpot by adding her if you love selfies of beautiful girls or hearing Demi sing – I mean, who doesn't? Demi also has famous guests on her Snapchat from time to time.
Madison Beer – whosmb
The up-and-coming 17-year-old singer Madison Beer has had Snapchat for a while, and her fans started to love her even more. With photos of her and her boyfriend Jack Gilinsky, selfies, videos of her doing covers of other songs etc. Madison's snapchat is very much interesting and commonly used. Madison does post a lot, and she is another Snapchat user who loves to post videos of dogs as she is a huge dog lover. Madison uses Snapchat for various reasons but mainly personal reasons, so if you'd like to know what it's like to live a day in the life of Madison Beer, adding her on Snapchat may be a good idea! If you'd like to get to know her, using Snapchat may be useful for that, too!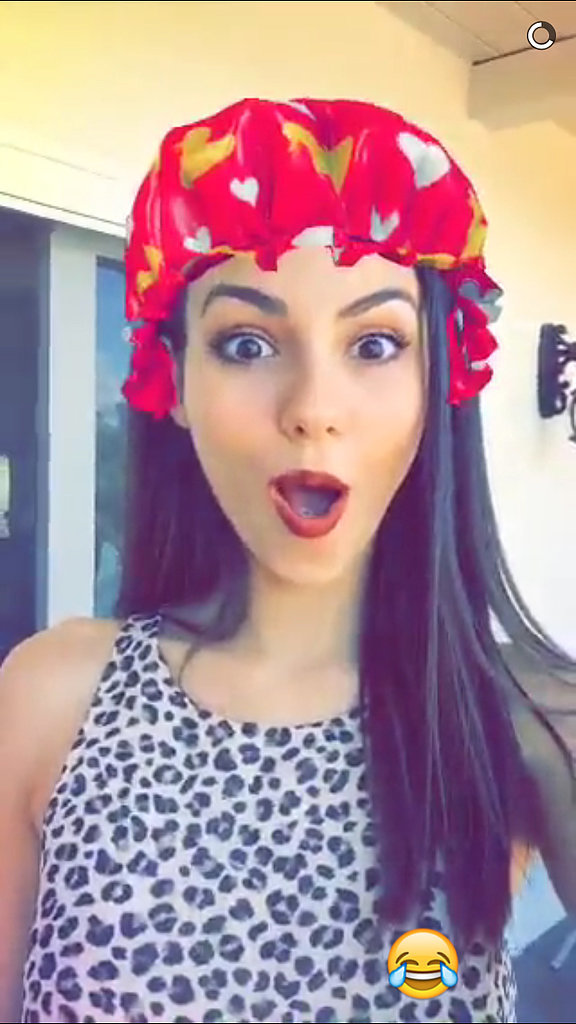 Victoria Justice – victoriajustice
Victoria fans must know by now how hilarious and down-to-earth she is, and she flaunts that on Snapchat. What else does she flaunt? Her beautiful face. Using mainly Snapchat filters and updating fans/friends on what she is doing, Victoria is a common user who we do not regret adding on Snapchat! For a laugh, you have to add Victoria – she has humor beyond explanation and you'd never believe how beautiful she is without makeup! Don't believe me? Add her! You'll soon see how she shows off her natural beauty using selfies and videos every once in a while. She basically posts everything that she does, so if you'd like to know what she's up to or you'd like to get to know her more then Snapchat is the perfect place to do so.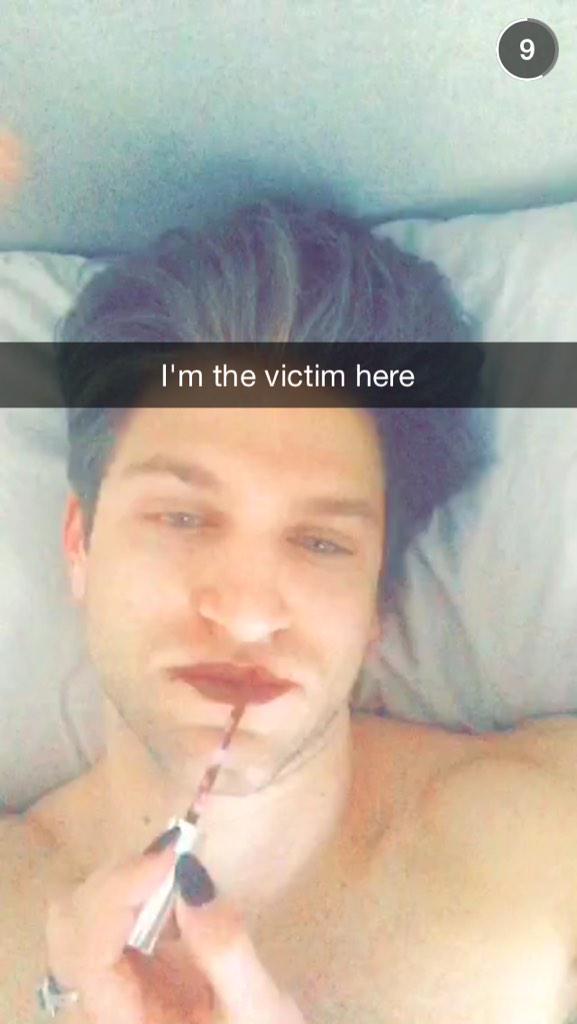 Keegan Allen – lifelovebeautyb
Keegan Allen has a hilarious Snapchat where you never know what is going to come next! The "Pretty Little Liars" star posts videos and photos with the cast and crew whilst also posting personal snaps from time-to-time. Keegan is a very hilarious person who likes to use his Snapchat to entertain – and, oh, he does it very well, in case you're wondering. He keeps us updated on what he is doing as well as using his humor to keep us up to date and entertained. Keegan is another person who uses Snapchat regularly and seems to enjoy using it too. I can promise you that adding Keegan to your Snapchat friends is not something you will regret. His stories are unique, interesting and funny. Honestly, your Snapchat stories will not be the same without him! You need his stories in your life!
Kylie Jenner – kylizzlemynizzl
If you don't have Kylie on Snapchat already then I am shocked! She is probably on of the most added celebrities on Snapchat because of her constant use of it and her interesting posts. Yes, you guessed it, she posts a lot of selfies – and I can't promise she is always wearing lots of clothes, but we love it! Kylie keeps us updated like her Snapchat is her best friend: some posts are funny, some posts are sexy, some posts are weird… As Kylie is the "selfie queen" don't be surprised with what you see when you add her, but she does post a lot! Of course, a lot of her feud, gossip and more come from there, so if you're interested in everything Kylie, you should go and check it out.
Josh Peck – joshuapeck
If you've ever seen Josh on Vine then you know how much humor he can have in one tiny little video – well, imagine what he can do on Snapchat! He used Snapchat a lot more last year, but he does still use it. Josh usually uses Snapchat to make jokes in the car when he's bored, tell you about his upcoming Vines that are about to be uploaded (which, for the record, are also worth checking out) and to say random, funny things, as Josh does! He has also been known to say "Hug me, brother!" – his line from Drake & Josh – and, let's be honest, no Drake & Josh fan wants to miss that, do they? So I highly recommend you check him out.
Nev Schulman – nevschulman
You think Nev is funny whilst hosting MTV's Catfish? Oh, you haven't seen nothin' yet! Nev's Snapchat is hilarious, with posts like the one on the left and sometimes even backstage posts from the making of Catfish. If you want to add some humor to your Snapchat – which most people do, I imagine – then I advise that you add Nev, like, right now! It doesn't get any funnier than him. The host of Catfish is incredibly funny and sometimes also incredibly inspirational with his "talks" on Snapchat. You never know what he is going to post, you will know what we mean when you take a look at his posts. Trust us, it's not something you will regret!
So, what are you waiting for? Get adding these celebs to your Snaps and make it more interesting!