In just 15 days, the mighty Sugababes will take the stage at The O2 Arena in London to play their biggest headline show to date!
Building upon the momentum of their sold-out 2022 reunion tour, the gig promises to be more than just a pop concert, but rather a transcendent celebration of two decades worth of incredible music.
"To be playing our biggest show ever, in our hometown is a total dream come true," the trio – made up of Siobhan Donaghy, Mutya Buena and Keisha Buchanan – shared in a statement following the announcement of the one night only event. "We loved touring so much this year, so we couldn't be more excited to party with you, our fans, again!"
---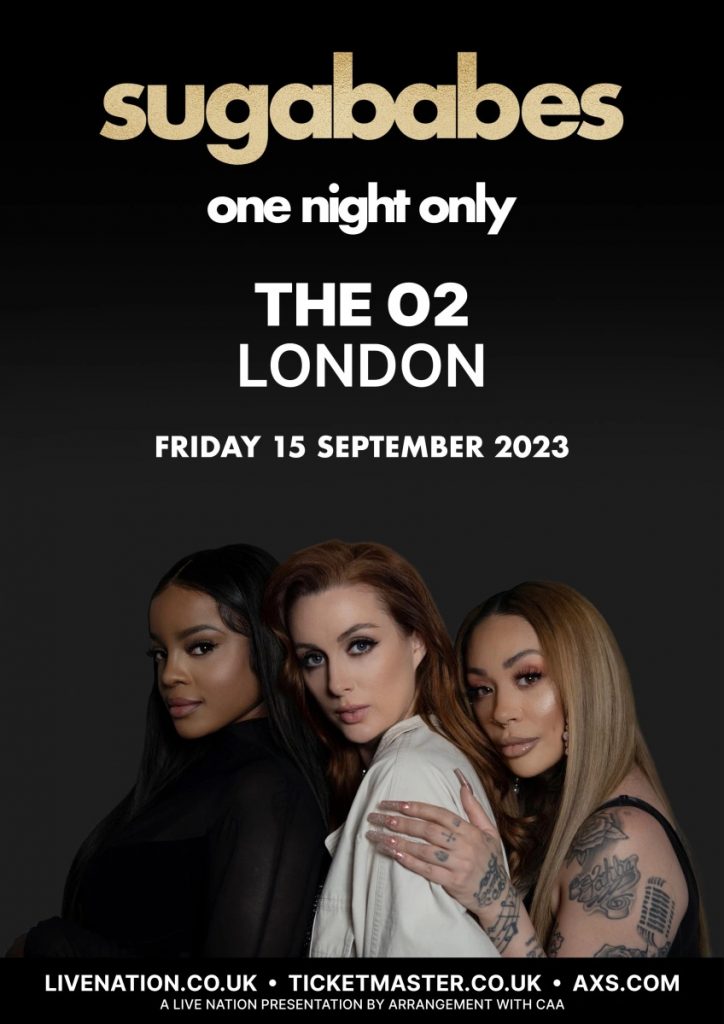 ---
Whilst famous for the chart busting hits "Overload", "Round, Round", "Hole In The Head" and "About You Now", the Sugababes have always been a band of substance, who's album tracks and b-sides stood shoulder to shoulder with their singles, resulting in the groups army of loyal followers forming something of a deep, cosmic connection with their entire discography.
And so, with this in mind, here's our pick of 10 of the best deep cuts by the band, that we would LOVE to see the ladies perform live…
Today
Lauded by critics, and hailed by fans as being one of the standout tracks on the the groups previously unreleased album 'The Lost Tapes', the drum and bass infused 'Today' (produced by MNEK) sees Keisha, Mutya and Siobhan revisit a style reminiscent in sound to that of their debut – their powerhouse vocals, and torched lyrics building upon the evocative nature of the 'One Touch' era, to create a life-affirming, modern-day pop anthem befitting of their incredible back catalogue.
Situation's Heavy
Filled with philosophical musings, and candid confessions, the self-reflective "Situation's Heavy" finds the 'Babes (along with the ever charismatic Heidi Range) at an emotional crossroads – longing to break free from the restrictions placed upon them by outside influences, and eloquently expressing their joint desire to regain control of their individual narratives.
With its electronica inspired production, and dubstep style beat, we love the idea of the entire O2 vibing along to this one…
Ace Reject
Despite not being Keisha's most favoured song in the Sugababes catalogue (Miss. Buchanan has gone on record in the past to playfully lament the tracks extra long verses, stating she finds them to be "a lot"), "Taller In More Ways" album cut "Ace Reject" still remains a firm favourite amongst die hard fans of the band.
Lyrically inspired by make ups, break ups, and the toxicity of a seemingly never-ending dysfunctional relationship – a subject matter we can all relate to right? – the super melodic track was co-written by the girls (Heidi, Keisha, and Mutya) and produced by British dance / pop pioneers Xenomania ("Round, Round", "Hole In The Head").
One Foot In
With its innovative blend of pop, R&B, garage, and 2-step, "One Foot In" encapsulates the mood of an entire generation of females coming into their own at the turn of the millennium! Perhaps inspired by the Spice Girls girl power movement, or All Saints no nonsense attitude towards men, the fierce song proved once and for all the Sugababes were not to be messed with!
"I'm not your fashion accessory, it's time you started to think of me of more than just your girl baby…" the sassy trio sing on the self-assured track, as they scold an uncommitted lover who continues to be carless with their time, before conceding: "you're playing games, don't think I'll come when you call, 'cause I'll be occupied with something else…"
Supernatural
Produced by Bloodshy & Avant (the Swedish musical masterminds behind Britney Spears' global smash hit "Toxic"), "Supernatural" once again builds upon the quintessential British pop sound spearheaded by the band in the early 2000's.
A commentary on the concept of love, the girls aim to bestow upon fans and followers the understanding that in order to find true companionship, they must first find themselves, so that when the time is right, they will be able to whole-heartedly "love someone else".
Never Gonna Dance Again
Lifted from the groups fifth studio album "Change", the somewhat perhaps deceivingly sad "Never Gonna Dance Again" showcased a more melancholy side to the Sugababes upon its release back in 2007 – it's creative lyric using the dance floor as a metaphor to reflect the breakdown of a once promising romance.
Whilst slightly sombre in mood, and subdued in tempo, the tracks synth laden production and killer hook creates something of an intoxicating allure that one can't help but dance, and move their body to!
Whatever Makes You Happy
Using the thumping bassline from Sly Fox's 1986 hit "Let's Go All the Way" as something of a rally cry to gather the troops, the fiery and empowering "Whatever Makes You Happy" serves as the ultimate clap-back to any naysayers, and detractors trying to steal the Sugababes shine!
Filled with copious amounts of attitude, layered harmonies and electrifying synth sequences – the thought of a packed O2 arena clapping their hands, and stamping their feet along to this early 00's pop masterpiece sends shivers down our spines!
Breathe Easy
The thirteenth, and final track on the girls sophomore album "Angels With Dirty Faces" is without question one of their finest. Well-crafted, captivating and beautifully understated, "Breathe Easy" is an acoustic slow jam that basks in the joy of finding, and experiencing the kind of love that puts your heart, and soul, at ease.
Forever
Released in 2000 as the b-side to 'New Year', the enchanting 'Forever' captures the magic of the girls early studio sessions, writing and recording together as young teens.
Co-written by the band, along with Matt Rowe (Spice Girls) and John Themis (Kylie Minogue, Elton John), the songs tender melody and stripped back production allows the trio's vocals to shine – their distinctive harmonies offset by gentle acoustic guitars, as they each sing with a sense of conviction, and emotional maturity beyond their years.
Summer of '99
Co-written by Siobhan, along with Jim Eliot (Foxes, Ellie Goulding, Olly Murs), and All Saints' singer Shaznay Lewis, "Summer of '99" tells the tale of a young love gone awry. Sentimental, heartfelt and ADORED by fans, the tracks rousing chorus is sure to go down a storm when played live!
---
Let us know your thoughts on the Sugababes over on X @CelebMix now!