Looking forward to your wedding day and drawing a checklist is both exciting and nerve-wracking. With many things to remember for a wedding, you want to incorporate the wedding day must-haves. But try not to forget the unique and fun things because they make the memories last.
If you're clueless about the activities to put on your checklist, help is here. There are many fun options to choose from. Think about the bride to be box, artsy pictures, nostalgic venue, and more. We've put together thirteen activities to help you preserve your wedding memories.
Bridal subscription boxes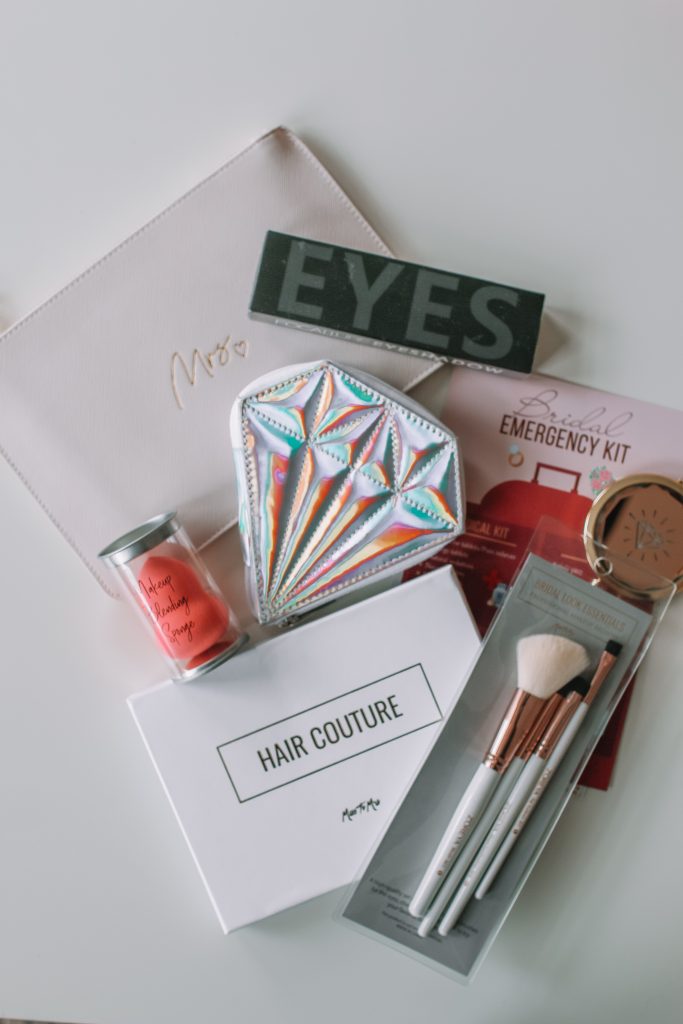 The best wedding subscription boxes combine fun and effective wedding planning. This is a wedding check-off list essential because it makes your day memorable. Many bridal services offer bride box subscriptions like the Miss to Mrs. Bridal box.
Ladies transiting from miss to Mrs. get to enjoy nine themed boxes from engagement to honeymoon. Each box is carefully curated to cater to a wedding stage. These bride boxes contain beauty and spa essentials for a memorable girl's time out. They also contain cute bags for shopping, jewelry, decor items, planners, tips, guides, and inspiration.
This wedding subscription box fits the time left before a wedding into four plans. They are monthly, extended, accelerated, and quarterly plans. Brides get one box per month, one box in two months, two boxes per month, and a box in three months respectively. Miss to Mrs also caters to same-sex couples, with efficient delivery.
Exit on a high note
Wedding entrances are sights to behold from the bride to the groom. Why not make your exit even more breathtaking? Leave your venue under the loud bangs of fireworks. You can also have civilian brigades over to perform as you march out. Another option is a serenade, confetti, rice, or birdseed rain. You'll never forget this.
Capture everything on video and photos
Insist that your wedding coverage team doesn't miss a thing. The smiles, shocked looks, emotional faces, people chatting, and all of that. Capture them on still and motion pictures. These little things can make you nostalgic in a matter of minutes.
Go back to where you got married
A beautiful way to make your wedding memories last is revisiting where you took your vows. You can do this at random times of the year, or limit it to your anniversary. If you plan to have kids, always visit with them. The place has become your sacred spot. Revisiting where your journey to forever began is a great way to bond.
Create a memory box
Get a box and throw a piece of all your wedding items into it. Contents of your box may include the invite, place cards, bouquet, boutonnières, napkin, program, and anything else. This is quite a sentimental box or trunk of keepsakes.
Choose an unconventional venue
Couples are used to getting married in halls, churches, and beaches. But for something more memorable, choose a unique venue. You can book out your favorite cinema, racecourse, or stadium for your dream wedding. Even the guests will not forget this in a hurry.
Plant and bond
If you and your partner love to plant or garden, groom a tree right in your home. Immediately after the wedding, plant a tree or pots of herbs together and watch them grow. It is symbolic and serves as a reminder of the depth and longevity of your love.
Set up a wedding video booth
We've seen quite a lot of photo booths, but hardly any video booths. Take advantage of these new trends and wow your guests with one. Leave a video booth where they can goof and narrate fun stories. Edit and compile these videos into a single file. Watch them in later years and laugh your hearts out.
Learn a new skill
Giving the guests a memorable experience can change the face of weddings. Go beyond sweet music and cake cutting to learn something new. Options include a cooking class, pottery or sculpting, creating custom cocktails, and more.
Create art from your wedding pictures
Once your wedding pictures are delivered, fix them on card stock or board canvass and hang them in your home. Another option is to carefully create an electronic scrapbook with the pictures. They will serve as keepsakes of beautiful memories for years to come.
Create a custom playlist
Creating a custom playlist ensures that you have your specialized songs for all time. Build a playlist full of songs that mean everything to both of you. It should include you and your spouse's best songs, your love song to each other, engagement song, etc. Play it on your wedding day and every year after as a reminder of your love.
Wear a new scent
For your big day, wear a new scent. Scents are hypnotic, sensual, attractive, and unforgettable. Your spouse will always remember how you knocked his socks off with your smell. You may also keep the bottle as a souvenir.
Opt for a guest book
Choose a modern guest book with spaces for guest names, best wishes, and advice. Have the guests fill the spaces with all the advice needed to begin your new journey. This book will serve as a reminder of the beautiful people who made your day.
About are some of the most important things to remember about weddings. They can be applied on the wedding day and after the wedding. These activities are fun, unique, and help preserve your wedding memories.
About the Author