Do you ever stumble upon old songs and think how long it must've been since it was released? The music industry is always changing, coming up with fresh new talent, but still never forgetting the old gold.
We've done a bit of research and found some blasts from the pasts, the songs you were probably jamming to back in the day, whether it's from 2002 or 2010, here are some songs to make you feel nostalgic.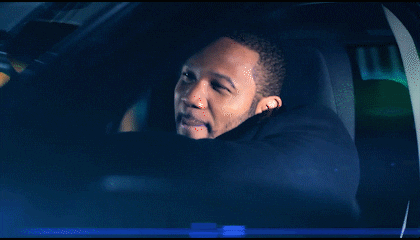 Nelly, "Just A Dream"
Probably one of Nelly's most popular songs, "Just A Dream", was released back in August 2010, making it almost six years old. It won over many hearts and encouraged people to either live their lives or, for kids, to come clean to their crushes. It really is an inspirational, emotional, and timeless tune.
Justin Bieber, "Baby"
There are very few songs that are as recognisable as this one. While many prefer Bieber's new music, he wouldn't have gotten far if it wasn't for his old songs such as "Baby", "One Less Lonely Girl", "One Time", and others, which thrilled the young generations of that time. "Baby" came out in January 2010, which means it just celebrated it's sixth anniversary.
Kesha, "Tik Tok"
Kesha, or formally known as Ke$ha, is now fighting what could be called the battle of her life, but back in August 2009, the singer was enjoying her new-found success after she released the song that could still be considered her biggest hit so far. It's the first song that gained Kesha international success, and almost seven years later, it's still a catchy tune.
Taylor Swift, "You Belong With Me"
Sure, Tay's songs like "Shake It Off" have broken many records, but you can't help but feel a bit nostalgic while listening to some of her old classics, such as this one. Taylor released this friendzone inspired song in April 2009. It's all good though, cause now she finally became the cheerleader captain in the video for her first single of her latest album "1989"
Beyoncé, "Single Ladies"
What's there to say about this one? The three Grammy's it's received showcase the song's massive success, and it kept Queen B up on the charts for quite some time. So it's very difficult to believe that this song came out almost eight years ago, in October 2008. If this song isn't the evidence that time flies, nothing is.
Coldplay, "Viva La Vida"
Listening to this song makes you feel almost royal, especially if you've been listening to it for eight years. It came out the same year that "Single Ladies" did, even though it seems a bit weird that the songs were released at the same time. Coldplay's biggest classic was released in May 2008, but it still remains a crowd favourite, since it's been covered by big names such as Taylor Swift, The Wanted, Lady GaGa, Cher Lloyd, and even One Direction.
Katy Perry, "I Kissed A Girl"
Before her alter ego Katy Beth Terry took the stage, we've witnessed a big hit in Katy's career. This was her lead single off of her second studio album titled "One Of The Boys", and it gained the singer some international success. It was her song "Firework" that finally won the world over, but this song, released in April 2008, marks a big milestone for Katy Perry.
Rihanna ft. JAY-Z, "Umbrella"
Can you even believe that this song is from May 2007? Following the success of her hits like "Unfaithful", Rihanna issued just one of her many collaborations, and it was probably one of the best songs of 2007, but now it just makes you feel old.
Avril Lavigne, "Girlfriend"
Even though the song itself was released in February 2007, you probably still have a hard time hearing "Hey hey you you" without saying "I don't like your girlfriend!". How even is this song 9 years old? It seems like only yesterday that Avril was trying to steal the boyfriend of a girl portrayed by Avril herself (with a wig, of course).
My Chemical Romance, "Welcome To The Black Parade"
The band may have parted ways in 2013, but the magic they made together is still going strong. This song came out almost a decade ago, in October 2006 as the first single for MCR's third studio album named "The Black Parade". Oh, how we miss the good old days…
Panic! At The Disco, "I Write Sins Not Tragedies"
If the other songs didn't make you feel like you should grab a walking stick and start complaining about today's economy, we'll just let you know that P!ATD's old classic and double platinum, "I Write Sins Not Tragedies", came out in February 2006, meaning it's been with us for a decade and soon-to-be two months. Panic! At The Disco are still a thing, however, with a few less members… Brendon Urie is the only one still left, so he's now using the bands former name as a solo artist stage name.
The Pussycat Dolls ft. Busta Rhymes, "Don't Cha"
April 2005 came along, and with it The Pussycat Dolls' most memorable song. It was eleven years ago that we were all trying to recreate the choreography and dance moves used in the video, and that seems like an eternity ago. Still, if the song comes on while we're at a party, we'll be sure to kick it old school.
Snoop Dogg ft. Pharrell Williams, "Drop It Like It's Hot"
Before Pharrell sang "Happy" and made thousands of people get up, feel happy, and dance, he did a featuring with the main man himself- Snoop Dogg. This song may have been the "Turn Down For What" song of September 2004. Yup, it's that old.
Maroon 5, "She Will Be Loved"
The reason millions of girls were crushing on the band in July 2004 was definitely this song. It's the era that gave us all hope that we will be loved, and Maroon 5 surely let us know it. Twelve years later, Adam Levine and the rest of the band still enjoy performing it at concerts and gigs.
Hilary Duff, "Come Clean"
"Metamorphosis" came out, and not so long after the song everyone enjoyed became the second single for it, which was released in January 2004 Hilary may have retired from the music business, but this song is here to stay. No wonder a remix of the song was included in Hilary's next compilation album, "Most Wanted", and in 2008 another one was featured in the singer's "Best Of Hilary Duff"
Jennifer Lopez, "Jenny From The Block"
If you've seen the latest episode of the Carpool Karaoke segment with James Corden, you've seen Jenny jamming out to this song, which came out in September 2002. But don't worry, 14 years later and she's still Jenny from the Block. She's just wearing more rocks.
Kelis, "Milkshake"
This song dates back all the way to August 2003. Back then you could've thought that it's actually a song about milkshakes, but Kelis has admitted that "milkshake" is "something that makes woman special", in case you didn't know by now. So, many of you probably wasted perfectly good milkshakes in order to bring all the boys in the yard.
Justin Timberlake, "Cry Me A River"
Justified, Justin's debut solo album, came out 14 years ago, and this song was released in November 2002. Justin has made quite the name for himself since then with his big hits like "Suit And Tie", "Mirrors", "TKO", and many more, but this old classic of his will forever hold a special place in our hearts.
Christina Aguilera, "Beautiful"
We're not saying you didn't feel beautiful before November 2002 (just nine days before Justin dropped "Cry Me A River", but if you had insecurities at the time, this song made them go away, at least for a little bit. And trust us (and Christina!) when we say you are still very beautiful.
Simple Plan, "I'm Just A Kid"
This song was Simple plan's debut single, and even though we first heard it in February 2002, you can't help but still air guitar to this song if you happen to hear it on the radio. The band won us over with this song, and fourteen years later they're still on fire.
Enrique Iglesias, "Hero"
The song used in many films, usually drama or romance movies, and it's no wonder why. Such an emotional song can't burn out, not even by the fact that we first listened to it in September 2001. Have you found your hero since then?
Bon Jovi, "It's My Life"
If you don't know this song, you might as well have lived under a rock in May 2000. It was an anthem pretty much as soon as it dropped, but we didn't get a video for it until June 2009. Still, it had no affect on the single's massive success.
Spice Girls, "Wannabe"
Speaking of old songs, "Yo, I'll tell you what I want, what I really really want, so tell me what you want, what you really really want" is really really old. Yeah, this is the oldest one from the bunch, seeing as it came out in July 1996 in Europe and Oceania (and in January 1997 in America). Still, Adele did a pretty decent job at covering it during her Carpool Karaoke episode. Go, wannabe Ginger Spice!
So, feel old yet? Let us know which song is (or was) your favourite at CelebMix!